No one has a precise handle on how to tell if a podcast is successful.
The podcasting world is full of diehard fans who never miss downloading the latest episode of their favorite podcast. And there are many more casual listeners who tune in monthly or weekly for entertainment and information.
But even though podcasting has been around since 2004, there is no foolproof way to tell if a podcast is successful. That's been a dilemma in the podcasting world for years now.
The easiest way to measure podcast success is with Rephonic, but we've laid out some other ways that you can access invaluable metrics.

Table of Contents
Why measure podcast success?
Many people want to know exactly what makes a successful podcast, but they have varied reasons for wanting to know podcast success metrics.
Most podcast hosts and producers want to know who their listeners are and what they're interested in. They want to do a deep dive into download numbers and popular episodes to know how successful their podcast is and how to grow their audience numbers. And when they're interviewing people, they need to know if their listeners enjoy those guests and want more of the same.
Branded podcasts are growing awareness of their brand identity and products. Their PR strategy uses the podcast to boost audience engagement on their social media posts and ultimately lead more people to become repeat customers.
Potential guests are keen to know whether a podcast is successful with their own target audience. They also want to grow audience awareness of their services. Obviously, most guests are interested in how many receptive listeners will hear their podcast episode.
Podcast sponsors and advertisers want to know the podcast analytics to decide whether it's worth investing their podcast advertising budget. So they may be looking for download numbers or Apple ratings and reviews as ways to measure success.
All these people need analytics and podcast stats, but the success criteria are different in each case.
What makes a successful podcast?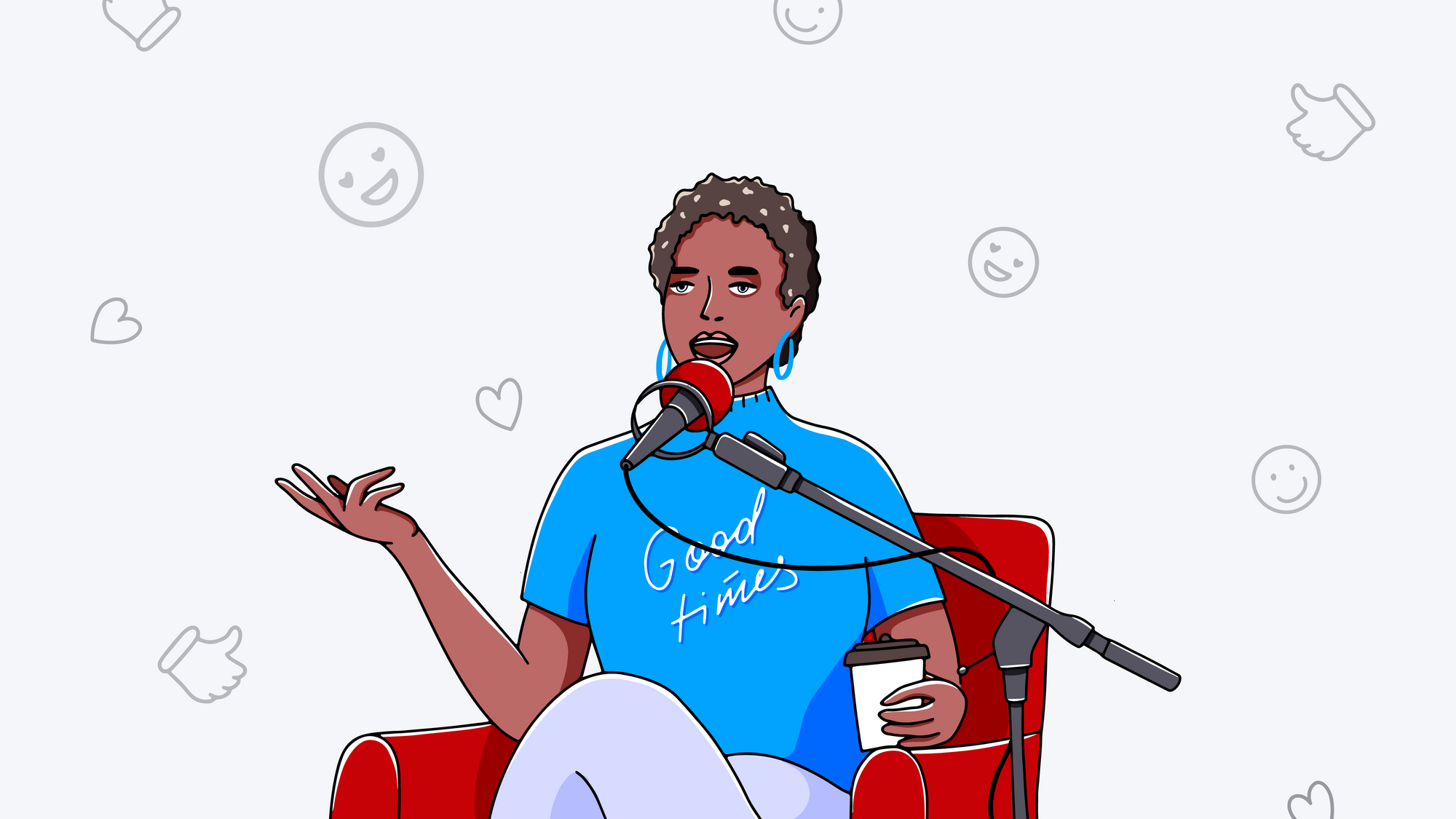 Your definition of success changes depending on your reason for researching podcasts.
Some apply more to a podcast host, while others are interesting to those looking for podcast sponsorship, advertising and podcast outreach, or getting booked for podcast interviews.
Here are some of the many things that factor in the recipe for podcast success:
The right niche
That specialized market segment is a key consideration for many players.
If you're a podcaster looking to start some cross-promotion, you want to find similar podcasts in niches that relate to yours.
A business that wants to advertise or sponsor a show will also be looking for successful influencers with audiences in their target market.
And, of course, if you're pitching for guest interviews, you want to know that the podcast content works well for your brand and that they have social media accounts and a website where they will promote the episode.
Quality content
Many listeners measure a podcast's success by the quality of the content.
These fans don't care about the number of listeners or other metrics. They want each new episode to make them laugh or learn new and relevant information.
So, fans rush to write reviews on Apple Podcasts to help the podcast attract new listeners because they understand that it helps their favorite host.
High production quality
Excellent audio and sympathetic editing are also some of the hallmarks of a successful podcast.
Listeners will soon lose patience with poor sound quality.
So if you're a podcast host and your download numbers are dropping, think about whether you're using a decent microphone and what the room acoustics are like if you're not recording in a studio.
If you're a potential guest or sponsor checking out a few episodes and the audio quality is poor, it could be that this is preventing the podcast from retaining a large audience.
Effective marketing
Great marketing is the key to growing a large podcast audience. Unfortunately, the "make it and they'll come" philosophy simply doesn't work with any form of content in 2022, and podcasts are no exception.
Whether you're promoting a new podcast or trying to increase the total downloads per episode on an existing show, you'll need an effective marketing strategy.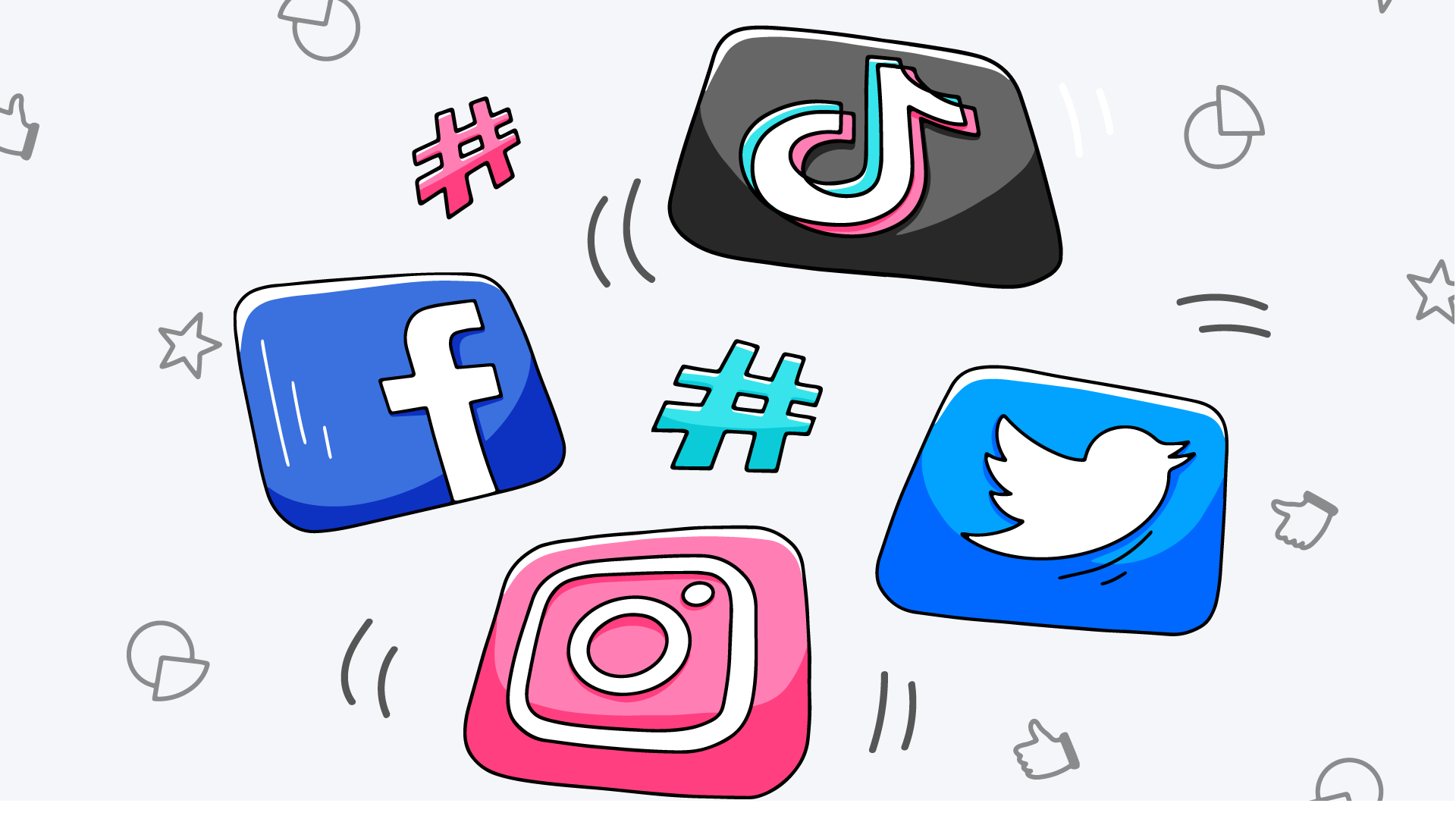 You could:
Invest in a professional copywriter to create promotional content.
Advertise the podcast before hitting publish on your first episode. Then continue to promote upcoming episodes on your website, the podcast's website and all relevant social media accounts.
Share the episodes once they do go live.
Attract your guests' audiences by encouraging guests to promote their episodes on their social media platforms.
Make it easy for your guests by providing them with links to the episode, quotes, possible Tweets, Instagram images and Pinterest pins they could use in their posts.
Get talking to other podcasters and pitch some cross promotion to your related audiences . Cross promotion can involve simple steps like advertising on each other's shows all the way up to interviewing as a guest.
Ensure they're available on all podcast directories - and let your potential audience know they can find it on Apple, Spotify and "wherever you love to listen."
Optimize your podcast for Google by using relevant keywords and search terms in your Show Notes and promotional content.
Write a blog post, medium article or LinkedIn post based on your podcast episode. Link back to the episode and don't forget to share the article widely too.
Leverage YouTube by expanding your podcast into a YouTube channel. Some podcasters video-record their episodes and upload them; others simply post the audio onto YouTube.
If you're not keen on having the whole podcast on YouTube, consider creating a "snippets" channel where you upload key takeaways from your recent episode.
Using a combination of these winning marketing strategies for your new podcast (or an existing one) can dramatically increase your podcast's growth and subsequent success. People need to know the podcast exists and where to find it.
Content promotions attract new listeners and improve download numbers and other analytics, thus making it easier to attract advertisers, sponsors and increasingly influential guests.
It's a win-win all round.
How to tell if a podcast is successful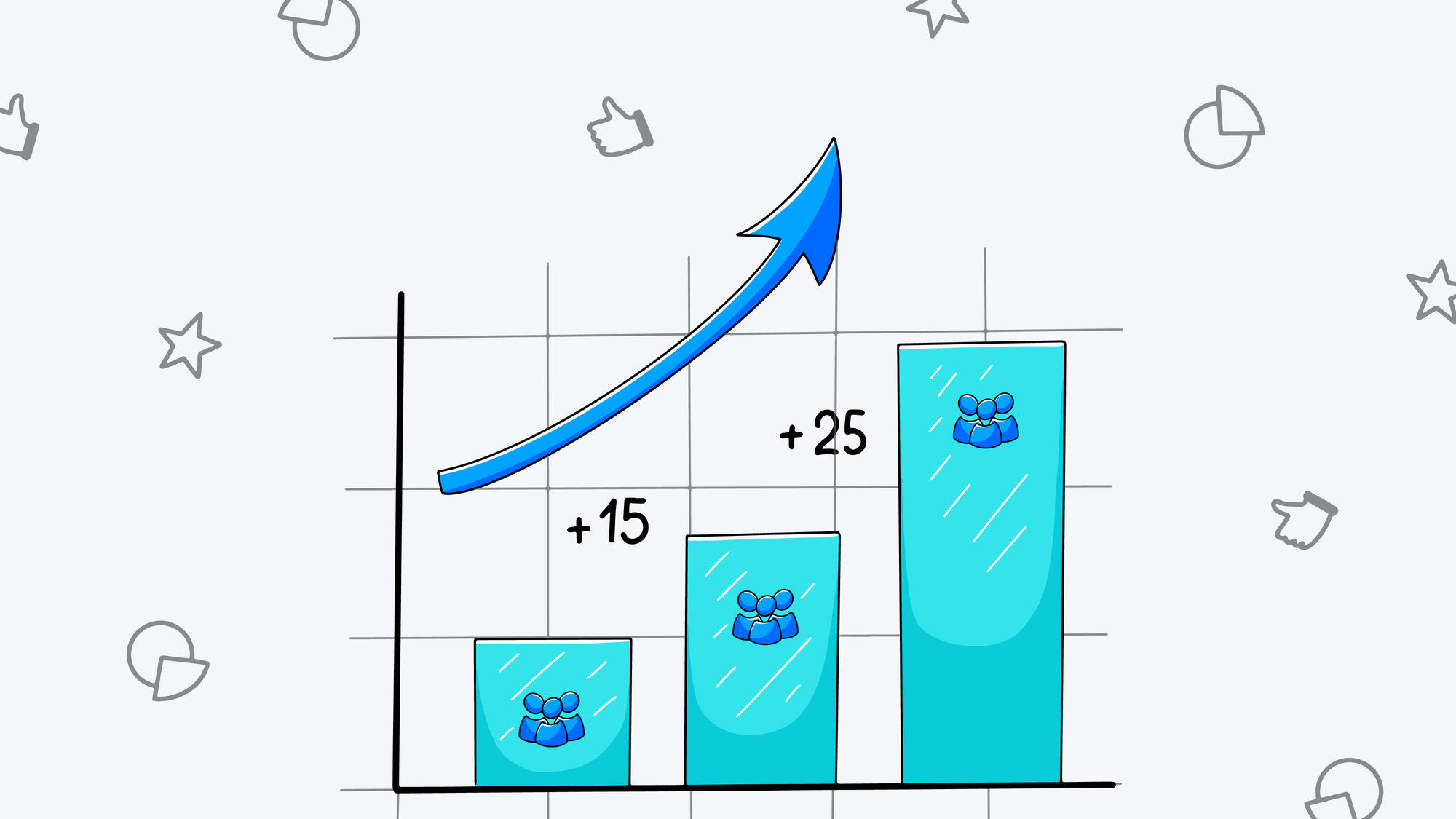 1. Audience numbers
There's no official way to see how many people listen to a podcast across all the apps. That's because some subscribers download every new episode onto their phones while other listeners use streaming apps like Spotify. Some listeners use Apple Podcasts, where they can leave ratings and reviews. Others go through Google podcasts where you can't give any feedback at all.
So, to find out podcast listener numbers, you can trawl through all the apps to see what data they reveal.
For example, Castbox shows you a podcast's total subscribers and how many times it's been streamed through their app.

As yet, listeners and subscribers can't see that information on Apple Podcasts or Spotify, and until now, neither could the podcast owners.
Apple finally rolled out the ability to see follower numbers to podcast creators in mid-2022. Still, you won't be able to see those numbers if you're simply researching a podcast on Apple.
The only way to get totally accurate data on podcast download numbers is to contact the producers directly and hope that they're willing to share it.
Alternatively, let Rephonic do the hard work for you. Our algorithm collects information on listener per episode numbers from all publicly available data points. Simply select the podcast and look at the numbers.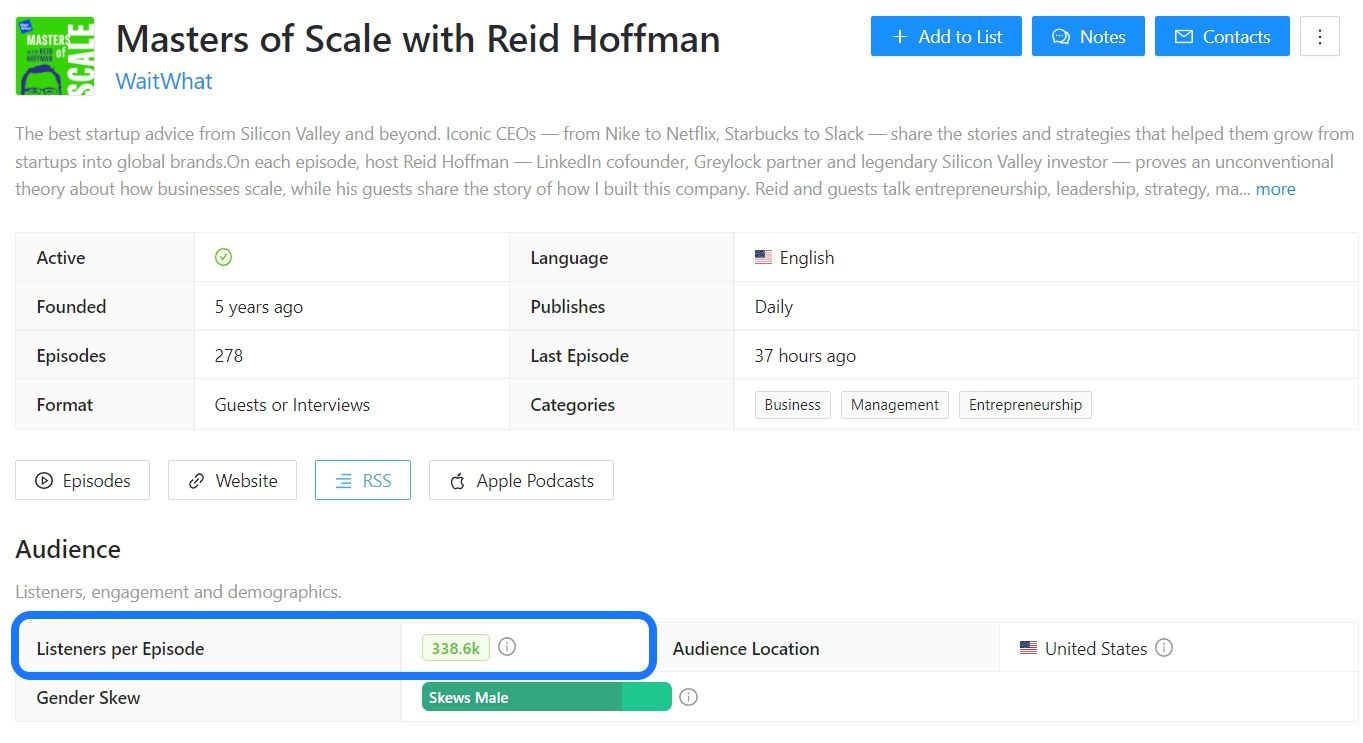 2. Chart rankings
Most of the podcast apps have charts of some sort. They aim to alert listeners to new listening possibilities. But each app seems to have its own way of working out which podcasts to list on their charts, and none of them will say exactly what criteria they use.
Apple is currently the largest podcast app, but Spotify is growing too, followed by iHeart, Google, Overcast, Castbox, Soundcloud, Stitcher, and more.
According to Chartable, Apple seems to consider the number of follows, listener intent and completion rate in their chart rankings. However, Spotify looks more at subscriber numbers and changes in growth. Castbox says their categories are "based on algorithms," which is even less helpful.
However they work out the rankings, it's certainly possible to check where a podcast appears in the charts on each app. It's certainly nice to see that the podcast you're checking on is highly rated, but it doesn't necessarily mean that a podcast is unsuccessful if it doesn't appear in the top 20.
Another difficulty with Apple's charts is they're not global. Apple has apps for different regions, so you only see the chart rankings for your area in your app. Searching for information in other regions adds another task to your to-do list.
Rephonic takes that problem off your plate by showing the Apple chart rankings category across all regions.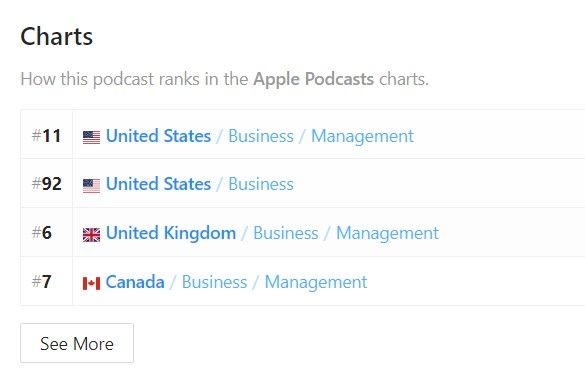 3. Google and YouTube search trends
You can use Google trends to see how searches for a particular podcast have changed over time.
For example here's how The Daily podcast looks on Google Search...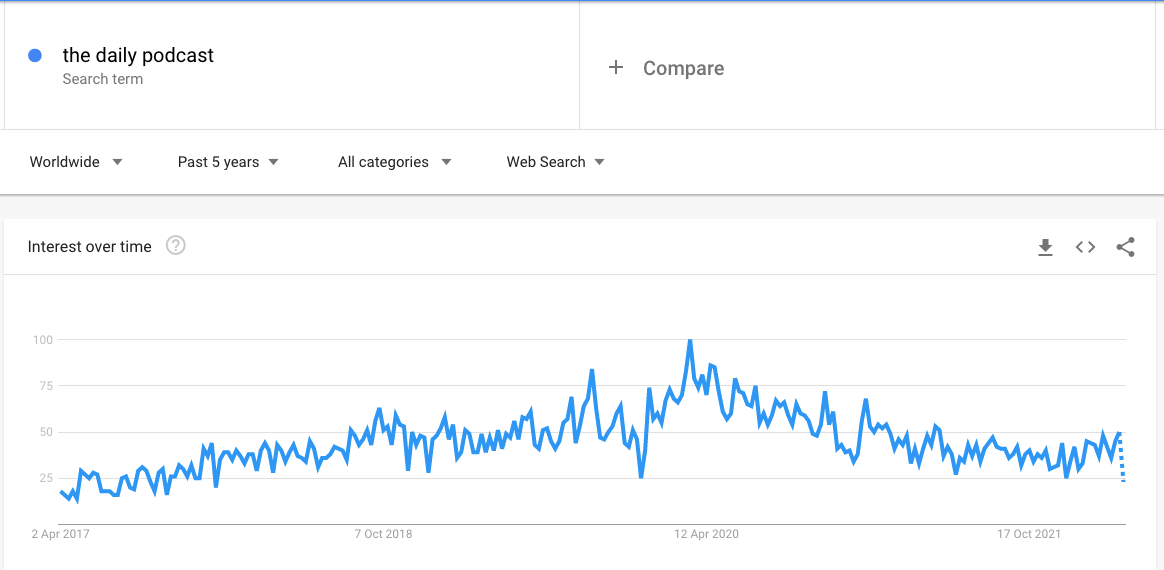 ... and on YouTube: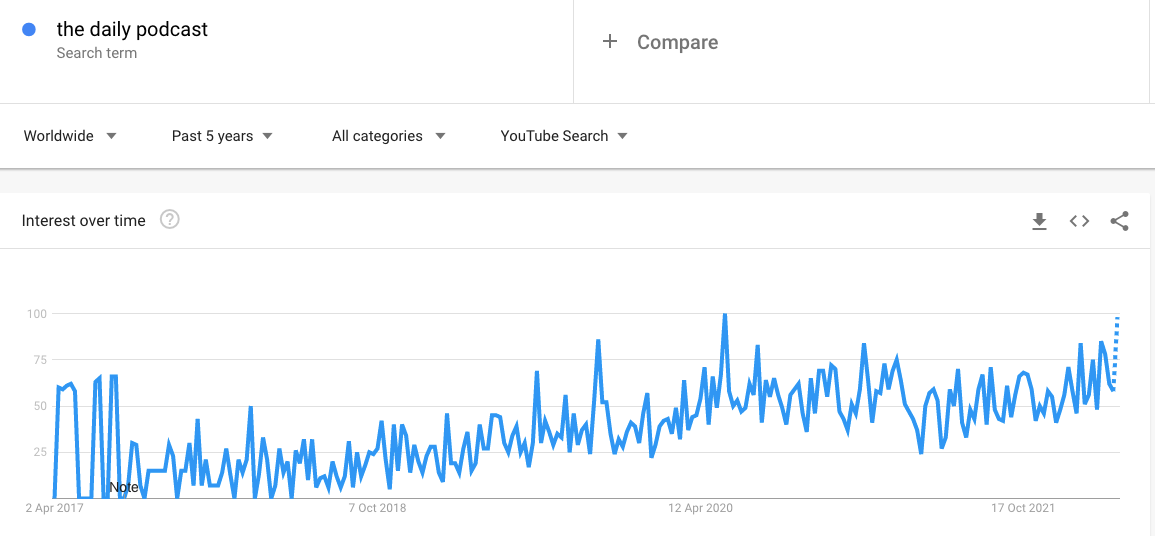 Note that here we're looking at interest trends rather than hard-and-fast numbers.
The data shows whether the podcast has more or fewer searches than it did before, not how many actual searches there are.
Google trends can be useful when you're researching large or well-known podcasts but you might struggle to find data on smaller podcasts.
4. Reviews and ratings
Reviews and ratings can be beneficial for finding out what an audience likes about a podcast.
Not all podcast apps allow ratings and reviews. For example, Apple has both (again, on regional apps, not globally), Spotify allows ratings only, and Castbox has comments rather than reviews and "hearts" on individual episodes instead of ratings.
Check things like how many reviews and ratings does it have? What are listeners saying about the podcast? What is the growth in new reviews and ratings like?
You can definitely discover all that information for yourself by trawling through all the apps. However, Rephonic's feedback section includes the numbers across all the platforms that currently allow ratings or reviews, plus a one-click link to all reviews.

5. Social media followers and engagement
If your definition of success is a vocal and engaged audience, check out the podcast's social media posts. The discussions can tell you a lot about how much the listeners have bought into the show's overall message.
So, when you're checking out social media or promotional content, find the podcast's website. That should include links to all their social media accounts.
Or, scroll down to the Engagement section on Rephonic to see all the podcast analytics for social media and engagement, as well as links to Instagram, Facebook and Twitter.

6. Use Rephonic
Rephonic is a one-stop shop designed to make podcast research a breeze.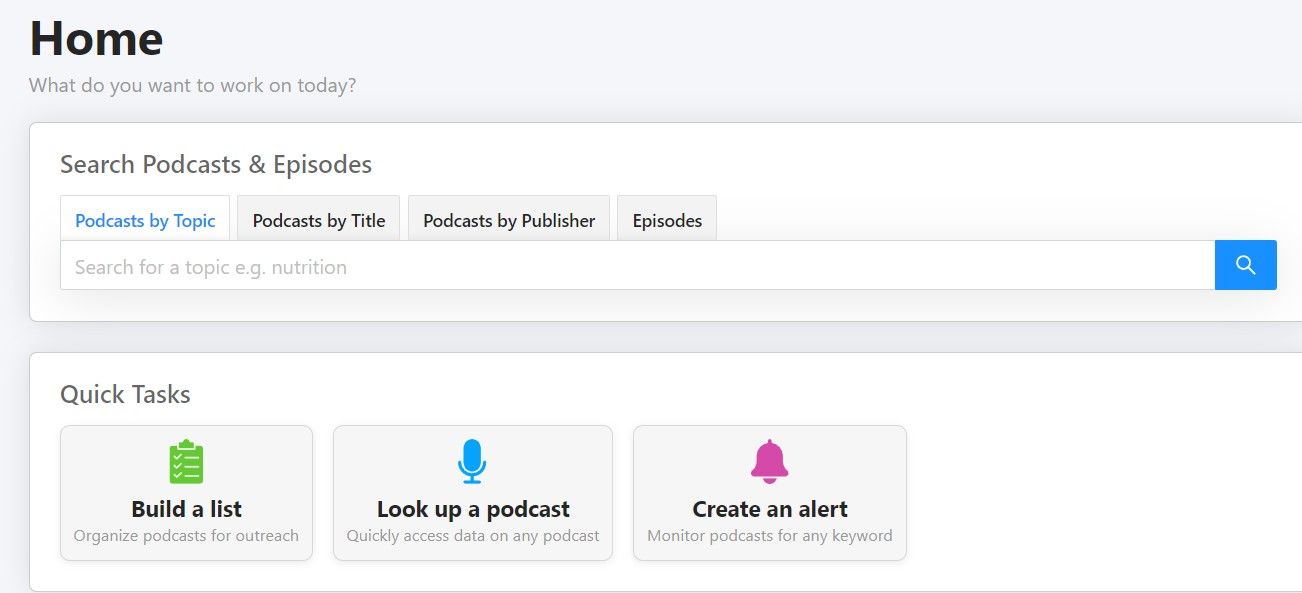 With 2.5 million+ podcasts in the database, simply search by topic, title, publisher or episode to get all our available information. Then click the link to the podcast page when it appears.
You'll find information on its demographics, podcast episodes, audience engagement, download statistics, other podcasts that attract similar listeners, and much, much more.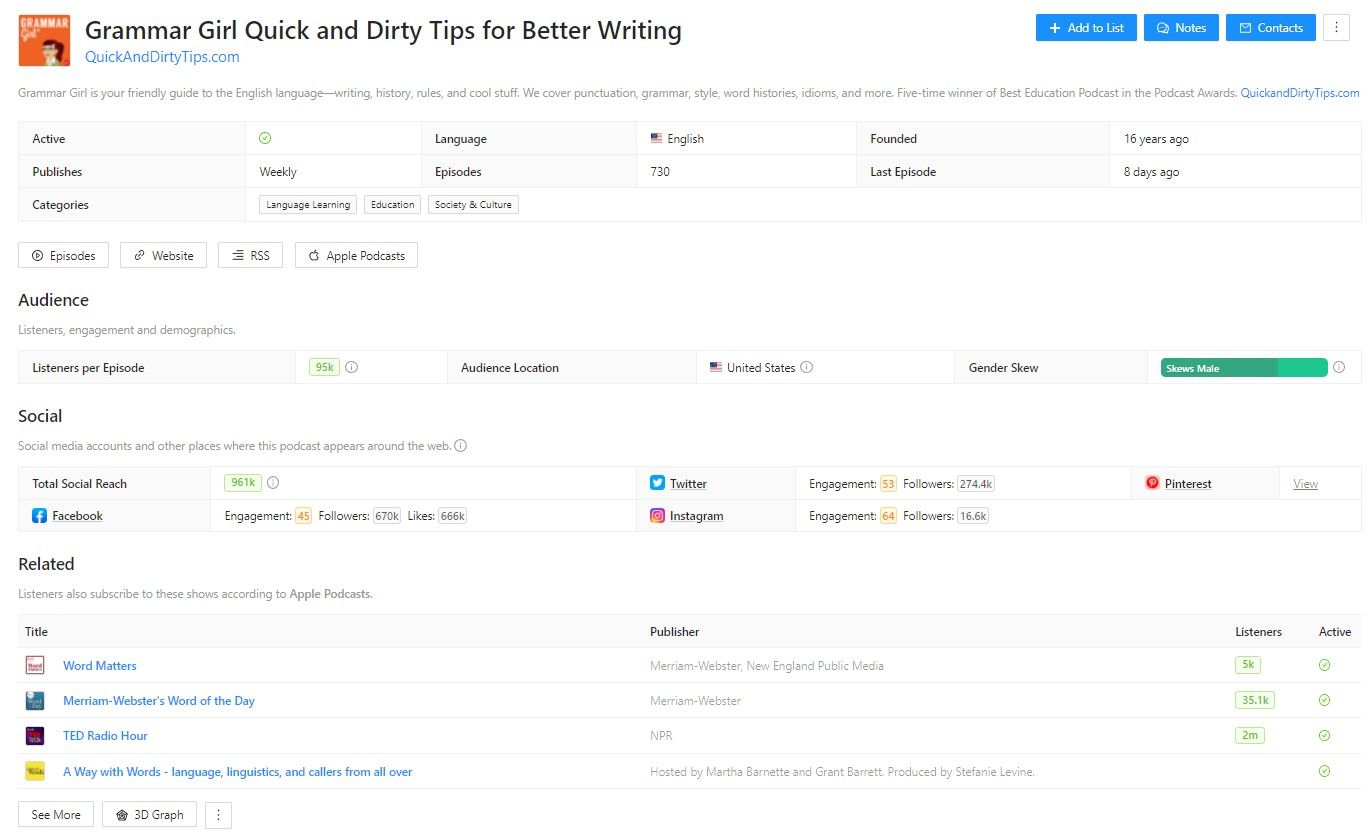 And wherever you need more information, there's a link to find it. Want to hear new episodes? Click the Episode button.
Want to go to the podcast website - there's a link to that too.
Rephonic has more handy features to offer, too:
Check the podcast contact list for email addresses to pitch the host.
Make a media list of likely podcasts to reach out to
Read the ratings and reviews on Apple
Find related podcasts with our 3D graph.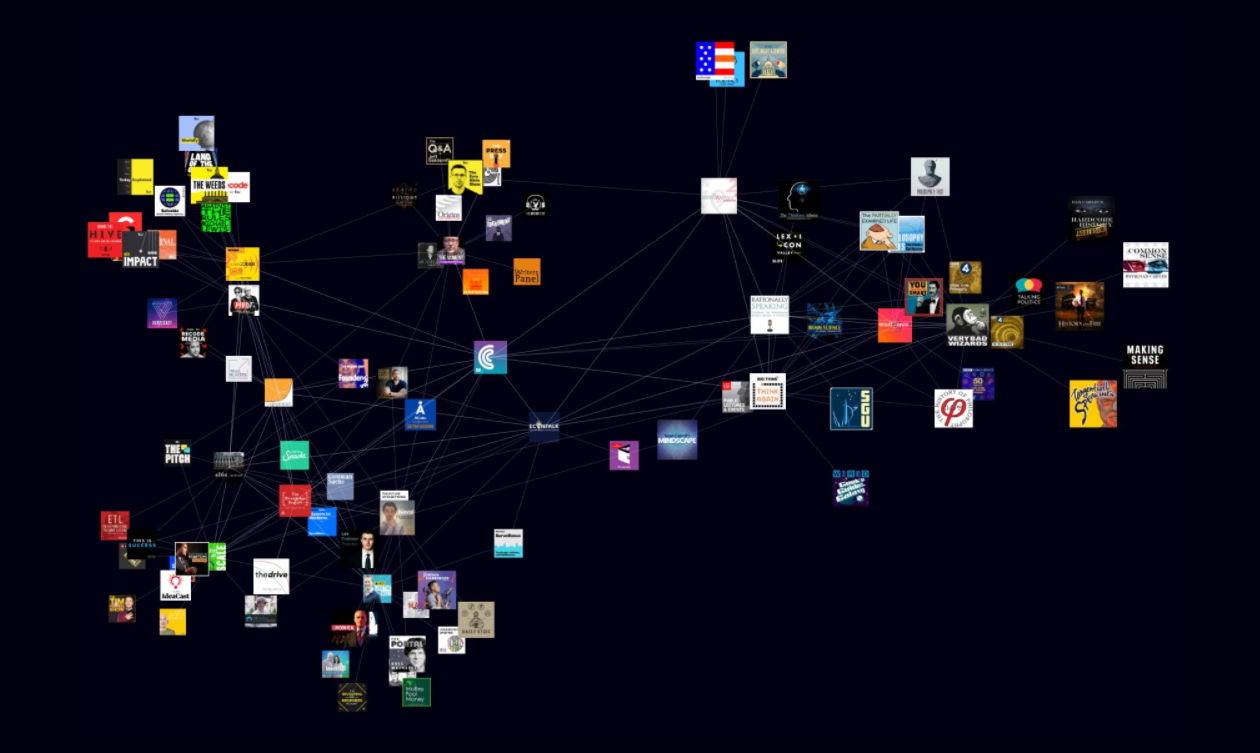 Conclusion
More than two million podcasters have launched new podcasts since the format burst onto the scene in 2004. Some have soared to dizzying heights, while others have sunk without a trace. But most podcasts are somewhere in between, with podcast audience size from a few hundred to tens of thousands.
Knowing how successful a podcast is is important because it helps guide your decisions. E.g., whether you pitch them as a guest or sponsor or whether you need to make some changes to your own show.
The easiest place to do all that and more is Rephonic.