Are you looking for an alternative to traditional advertising? Why not sponsor a podcast?
Right now, podcasts are one of the fastest-growing media around with over 100 million episodes across more than two million shows.
That's a whole lot of people listening at home and out and about. People listen to their favourite shows at the gym and in the car. They listen while they're cooking, making coffee and even in the bath.
Audio has one great advantage over video — you can listen while you're doing something else. And even though it's estimated to reach $1 billion in 2021, podcast advertising is still in its infancy. So, now is a great time to get in on the ground floor with podcast advertising.
Types of podcast ads
Most podcasts offer several different options for advertisers. These include pre-roll, mid-roll, and post-roll, sponsored segments and becoming a brand ambassador. Let's look at these in more detail.
Pre-roll
An introductory ad before the show kicks in. Typically 15 - 30 seconds long, it often has a format of "today's show is brought to you by … "followed by a scripted ad copy.
Here's an early pre-roll example from "What's the Tee?":
"This show is brought to you by Audible. Audible is the world's leading provider of audiobooks, with over 150,000 titles to choose from. They literally have everything."
"Now you can get one free audiobook just by going to audiblepodcast.com/rupaul. That's right, you get one free book and a 30-day free trial by going to audiblepodcast.com/rupaul."
Post-roll
These ads are also around 15-30 seconds long, and, as the name suggests, they run at the end of the show. They're often the cheapest spot because listeners may tune out before or during the ad since the actual show has finished.
Mid-roll
These segments are usually longer and run in the middle of the podcast content. Depending on the length of the podcast, there may be one or two mid-roll segments.
Here's part of a typical scripted mid-roll ad from "By The Book" to give you the idea:
Kristen: "Jolenta, you and I don't have time for toxic nonsense in our lives, in our products or in the perfume we wear. And that's one reason why we love Phlur. Phlur makes stunning, non-toxic perfumes and lists all their ingredients online so you get a good scent made with clean ingredients."
Jolenta: "Phlur's world class perfumers are scent artists and these perfumes are their master works and their master works are gender free. You can wear a Phlur scent no matter who you are." ...
Repetition is essential when it comes to advertising. That's because people need to hear something seven or eight times before it sinks in. Once they become aware of you through your podcast sponsorship, they'll notice your name in other places too.
Sponsorship is all about brand awareness and gaining exposure to an audience. It conveys a level of trust between you and the podcaster and usually continues over a series of episodes. Listeners hear your name and what you do many times over several weeks or months.
How to choose the right podcasts to sponsor
First you should identify your customer — who is likely to buy your product or use your service?
Podcasts are highly targeted to specific audiences. You'll probably find several shows that match your niche perfectly.
Once you know your audience, search in Rephonic to find relevant podcasts. You'll want to see the podcast download numbers, niche and who to contact on the show. Rephonic puts that info and more at your fingertips.
Make a shortlist, then listen to the podcasts to see which feels most aligned to your style.
Ideally the host already uses your product or service. If not, give them a chance to experience it for themselves. Podcasters are usually very protective of their reputations. They aren't likely to risk advertising something that isn't high quality or doesn't gel with the audience.
Finally, approach the podcast to pitch your case as a sponsor.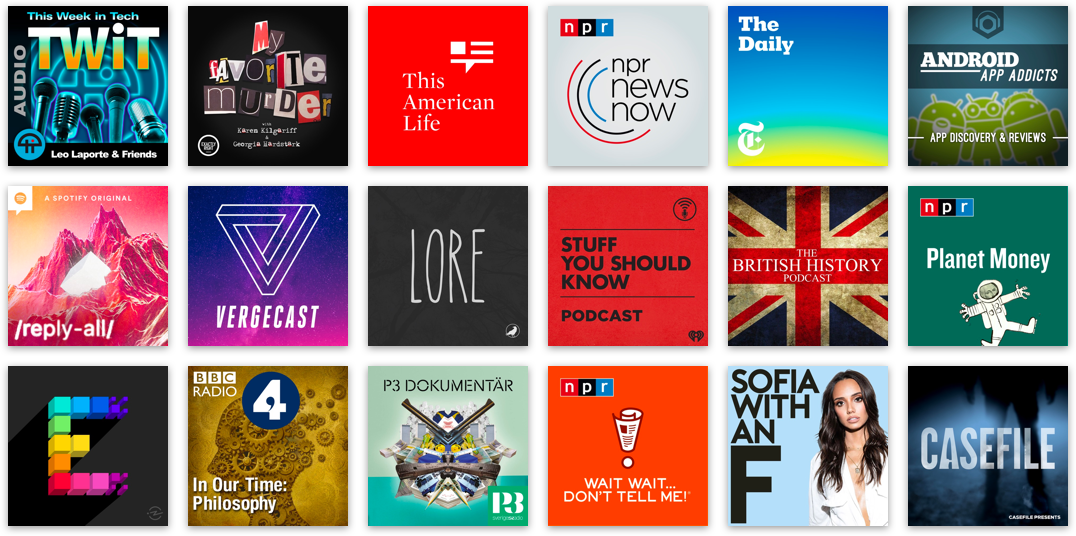 It's tempting to think you need to target big podcasts because you want as many ears as possible to hear your ad. But is that money well spent? Would a smaller podcast with a highly engaged audience suit your needs better? Each option has its pros and cons.
Big podcasts
Pros: These podcasts have huge audiences and usually have slick professional organisations. Typically there's a dedicated marketing team and a pattern to follow. You'll get the benefit of high-quality production and excellent sound quality too.
Cons: Podcasts with millions of listeners are expensive. They're also often booked up for months, even years in advance. Large podcasts are usually rigid in their ad or sponsorship approach. You take the ad format they offer, and it's not up for discussion.
Small podcasts (with future potential)
Pros: Smaller podcasts generally have affordable pricing and more flexible arrangements. The host has a real passion for their show and feels a personal connection with the audience. They'll also have more ad space available and aren't booked a year in advance.
It could be a smart move to be on the "ground floor" of association with a potential future big player.
Cons: Fewer ears to hear your message - but remember, the audience may grow over time.
In the end, choosing the right podcast size depends on four things:
The audience
Your marketing budget
Availability of ad space
And the amount of time and effort you're willing to spend on the whole marketing process.
How to write a podcast sponsorship pitch
Most podcasters won't just accept any advertiser. Even if they need the money, they'll want products relevant to their audience's needs.
When you approach a podcast, keep these points in mind:
Discover the audience's likes and dislikes. Discuss these with the hosts and listen to their ideas and insights. Make sure you take their recommendations on board.
Let the host experience the product. It's even more ideal if someone on the podcast already uses it.
Be respectful and willing to work together in your approach. View the whole process as a relationship and collaboration that benefits you both.
Discuss the type of ads. There are various options here. You could supply the ad pre-written or give the host points to include and have them write it in their own style. Ads can be scripted (written and recorded in advance and slotted into the show.) Or the host can ad-lib them during the show, based on their enthusiasm and experience of your product.
Know your budget — and their charges.
Be podcast and audience-focused: what's the benefit for the podcast and its listeners? Equally, get clear on your expectations too. Are you expecting to sell products or gain brand awareness from these ads?
Tips for creating effective podcast ads
Address an audience pain point and show how your product or service can help.
Be clear and concise, yet exciting and engaging.
The ad should tell a story to connect with the audience. Inject emotion, curiosity, or humour to hold listeners' attention.
Be honest and authentic. That's far more attractive than fake ads and false promises.
Know your ad's purpose. Usually you won't get an instant sale. Remember that podcast listeners are usually on the go; they can't click a link straight away. Your goal is to create awareness and interest in your product, service or brand.
Make it easy for the listener to connect with you by providing a unique link and/or promo code for that podcast.
Repetition, honesty, a great story, and pain point contribute so that eventually listeners who need your product or service seek you out. 18Sixty go into more detail about the importance of high-quality podcast ads and even provide an example so you know what you're shooting for.
Support the show
Don't just sit back and leave the podcast host or producer to do all the work. You'll get better results if you promote the show too.
Talk about it on your social media channels and post links to the show there and your website.
Consider using incentives and CTAs (call-to-action) to boost the show and your advertising.
For example, in Episode 388 of "Online Marketing Made Easy", Amy Porterfield created a 14-day Habit Tracker. Then she challenged listeners to post an Instagram photo of themselves using it and tag her. Although this is a CTA for Amy's brand, a sponsor could easily use the same idea.
Ahrefs sometimes run account giveaways asking podcast listeners to "tweet to enter." The practice has lots of benefits.
The podcast has a fabulous giveaway to promote.
Ahrefs gets plenty of links each time the ad airs.
Listeners love the chance to win a subscription to something they've heard about on the show.
Ahrefs even got a testimonial from one of the subscription winners, which boosted the whole campaign.
Many products offer a discount code along with their sponsorship. Everyone loves a bargain, so getting 10 or 20% off your order is a great incentive to buy.
Measure results
Measuring results from a podcast ad campaign isn't always easy. It's tougher if you're going for brand awareness rather than product sales.
Some ways you can measure success include:
Direct customers to a landing page specifically for that podcast.
Include a question on your order form or website that asks, "how did you hear about us?"
Measure ROI with a coupon tracking code to keep track of who's coming from the podcast.
Conclusion
As with anything worthwhile, getting podcast ad strategies right takes time and effort. It's not a case of simply turning up with the money.
You'll have to find a podcast that aligns with your customers and values. And make decisions about the ad copy and placement.
Don't forget to ensure the host has a genuine and positive experience with your product or service. You want fans to hear that in their voice.
Include the podcast in your social media and website links. And remember to add extra incentives with discount codes so you can measure results.
Brands like Squarespace and Convertkit, Audible and Freshbooks have been investing in podcast ads for years. It's a good bet that they wouldn't still be advertising if it didn't pay off.
So, come up with your shortlist using the Rephonic podcast database. Upgrade to see all the numbers and details, then make a start on your next marketing venture today.