The 2000s were a time of Myspace, email and flip phones. Podcasts (or "audio blogs") had been invented several years prior and were just gaining traction thanks to the popularity of personal audio players and the birth of the iPod.
In this article, we travel back in time to take a look at some early podcasts to see how they're doing now. For each year, we take a look at one indie show and one big mainstream show.
Rephonic is a database of over 2.5m podcasts, with some launched as far back as 2005 [1]. Looking at the data, we discovered that Music was the most common podcast category for shows founded in the mid-to-late 2000s [2]. Fast-forward to 2022 and Self-Improvement took the top spot, with Music in 24th place.
One-fifth of the podcasts in Apple's directory that were founded in the mid-to-late 2000s are still actively publishing episodes today (although a lot of inactive shows would have de-listed themselves). So without further ado, here are some of them!
Founded in 2005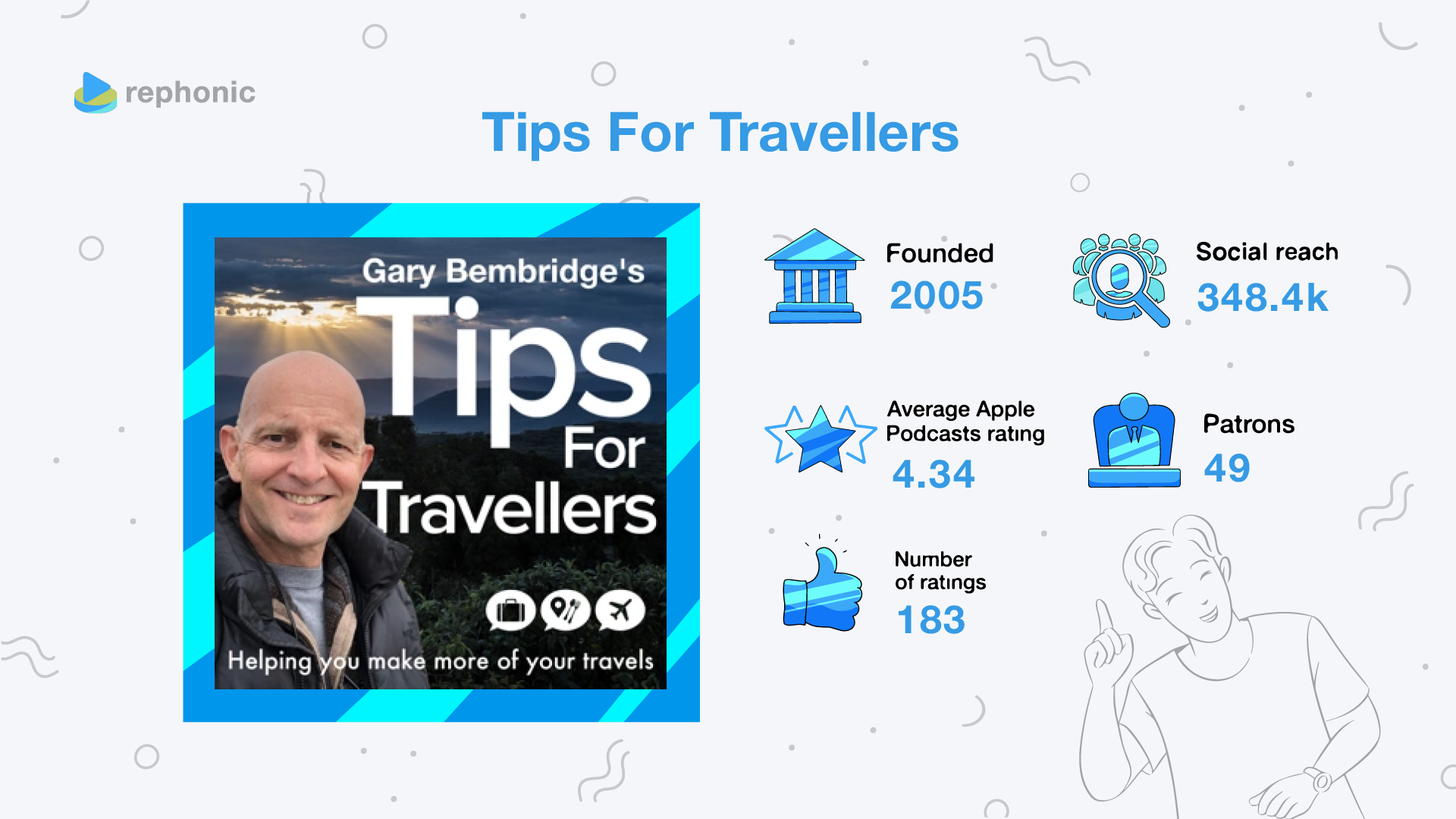 Travel author Gary Bembridge decided to join the podcast revolution and inspire travelers worldwide. He broadcast his first-ever episode in 2005 from Sydney, Australia, and 17 years later, the 'Tips for Travellers' audio podcast is still going steady.  
In his first few years, Gary's episodes covered a range of destinations, excursions and live travel reports. Later, the podcast niched down to cruising, Gary's favorite way to travel.
Gary's turned his obsession with cruise holidays from a hobby to a career. Over the years, he's added a popular YouTube channel that's racked up more than 100 million views, e-books, a monthly newsletter, and a small community of 49 patrons - all stemming from the original 'Tips For Travellers' podcast.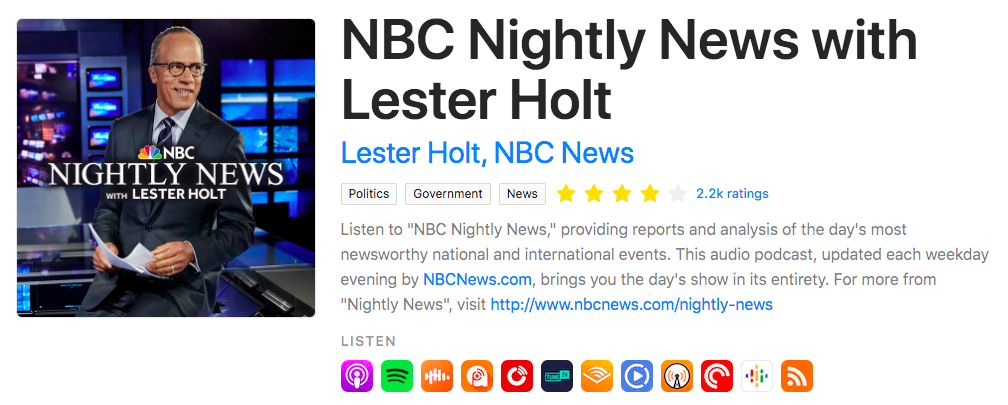 NBC was another early adopter of podcasting. In 2005 the channel decided to reach a larger audience by broadcasting an audio version of its evening news show. Today, they're still going strong, with reports and discussions on US and international events every weekday evening.
Founded in 2006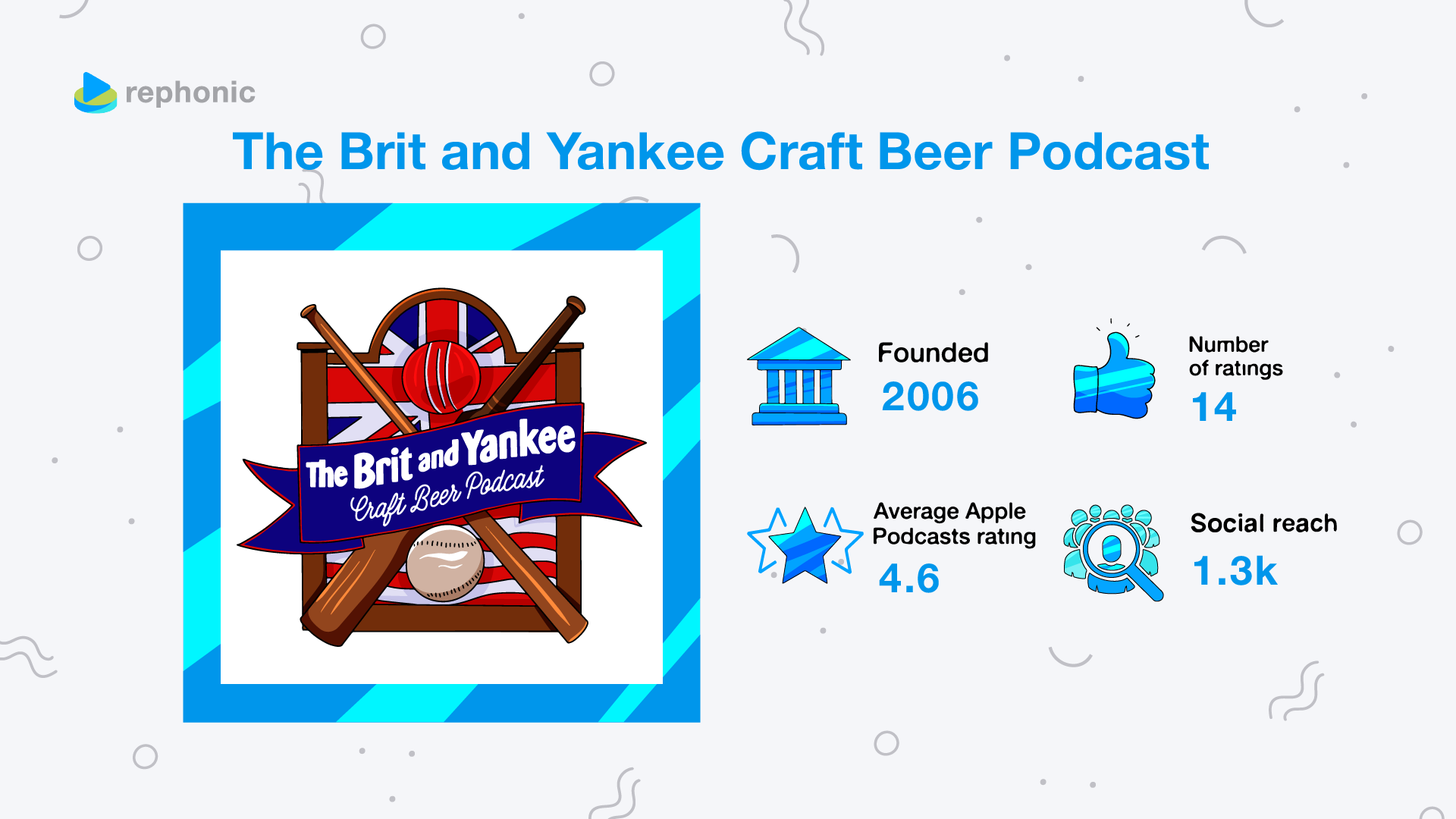 If you're one of the millions who love to set the world right over a pint, tune into the "Brit and Yankee Craft Beer Pubcast".
The Brit and Yankee is a Chicago pub run by Phil Clark — a UK expat and turned podcast host. Pub conversations cover all manner of topics. Phil's early episodes followed suit and always included a discussion of the beer they were drinking at the time.
Later episodes are geared towards beer tastings, interviewing craft brewers and visiting breweries in Illinois, with a few out-of-state trips to add variety.

This is still one of the biggest shows. TED Talks are renowned for their heartwarming, thought-provoking presentations on every subject over the sun. While you can attend a live show or watch video talks, it's even more convenient to tune into an audio version. TED Talks Daily host Elise Hu introduces talks from leading thinkers and creators worldwide.
Founded in 2007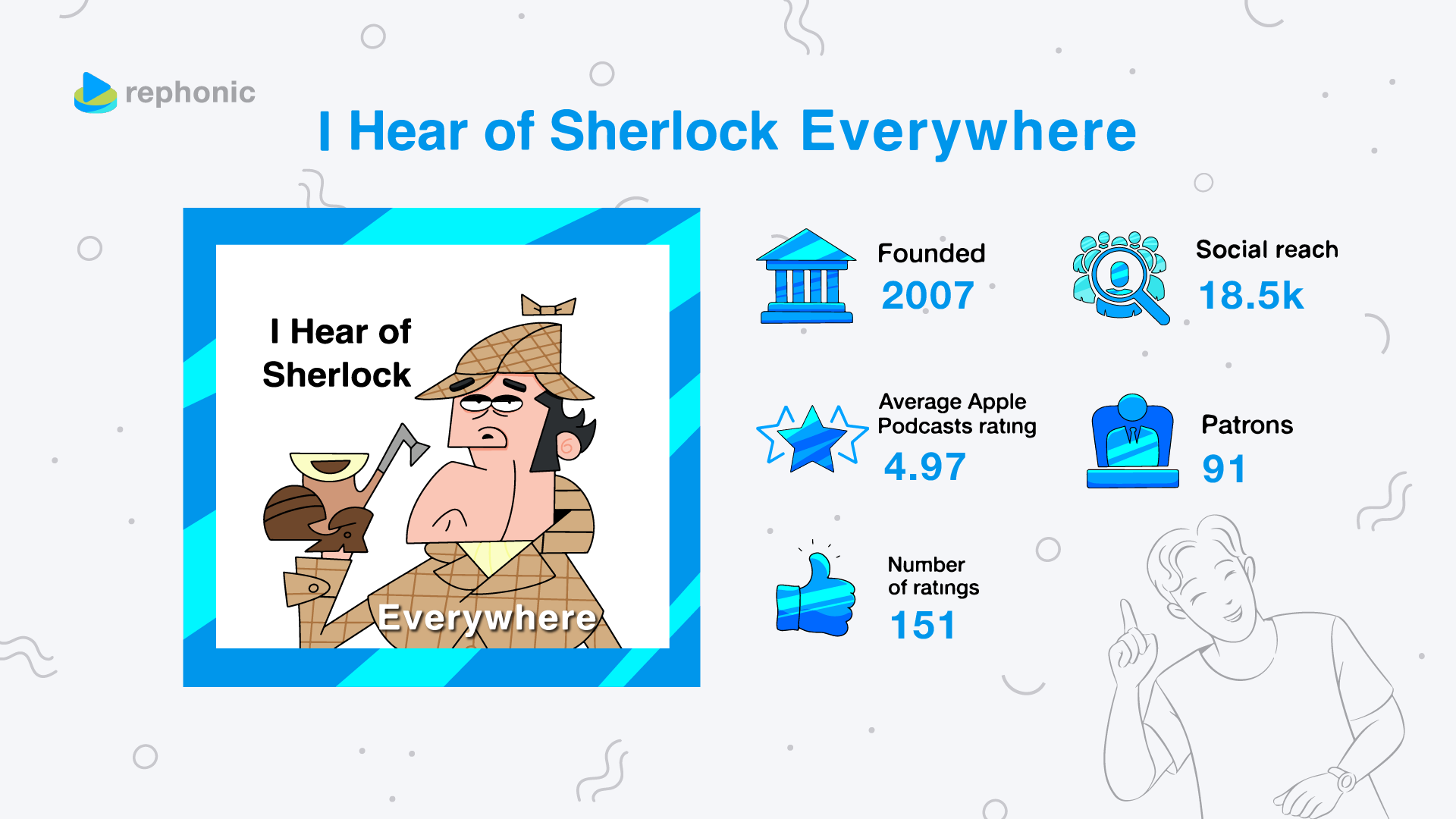 You might be amazed how many people still love Sherlock Holmes and his trusty sidekick, Dr. Watson. Indeed, Sherlockian Societies have been going strong since the inaugural meeting of the Baker Street Society in 1934.
Scott Monty had started The Baker Street Blog in 2005, and his friend Burt Wolder had been a Sherlockian since the fifth grade. So, it's little wonder that in 2007 they decided the podcasting world needed a show on all things Sherlock Holmes.  
With two new episodes dropping every month, the I Hear of Sherlock Everywhere podcast and website have become the go-to place for news and information on all things Sherlock. The show is so popular they've monetized with Patreon and supporters currently pay $356 per month to show their appreciation.

A wide-ranging interview-based podcast, distributed by NPR and hosted by American journalist Terry Gross. Recent insightful interviews include everything from 'How the Ultra-Wealthy Avoid Taxes' and 'MMA Fighting, Memory Loss & Identity' to 'Remembering Loretta Lynn.'
Founded in 2008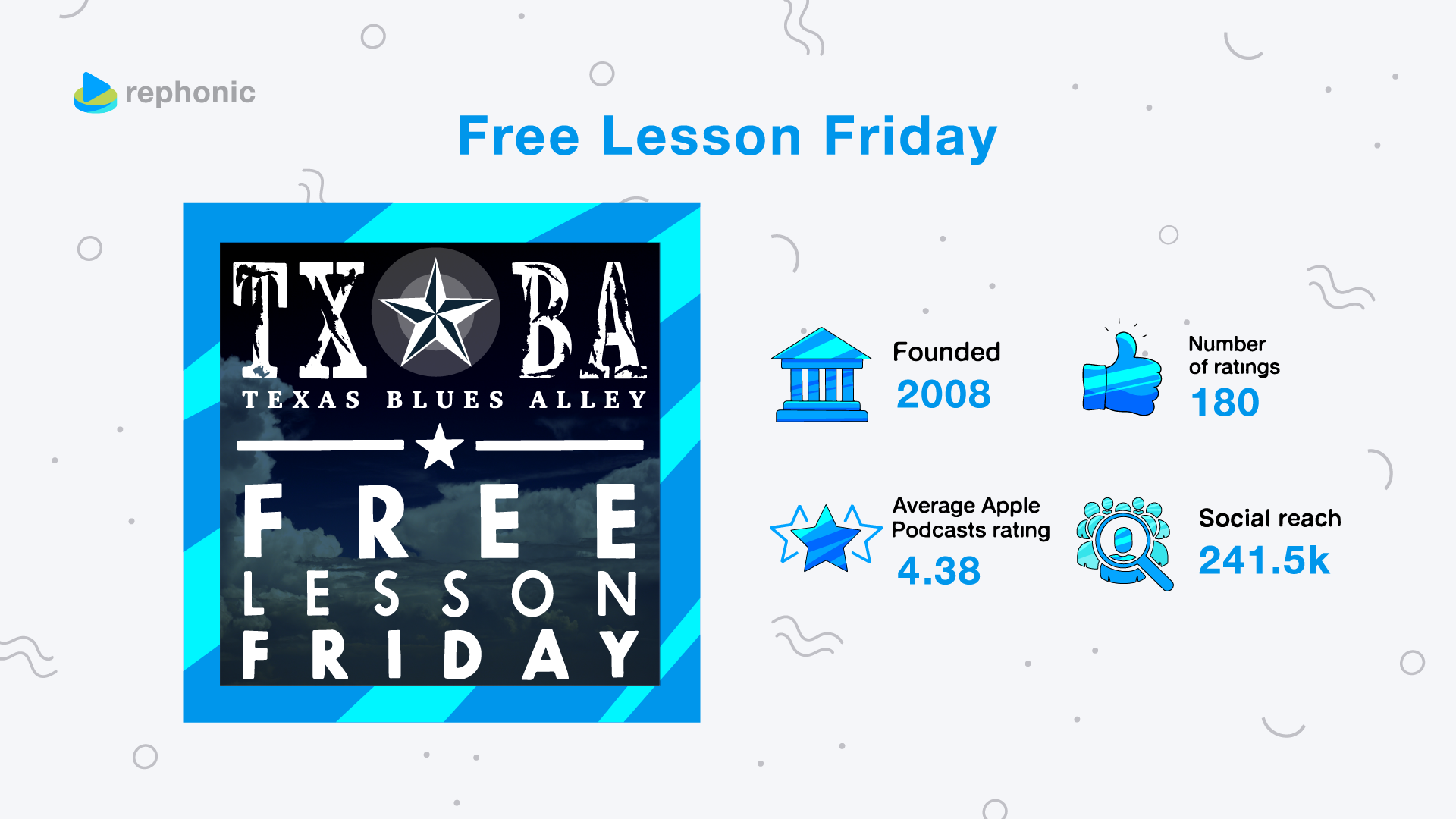 If you're a guitar-playing Texas Blues fan, you'll be thrilled to find the Free Lesson Friday podcast. It's the audio version of the Texas Blues Alley YouTube channel and covers more than 36 hours' worth of blues guitar lessons.
Podcast host Anthony Stauffer is a self-confessed blues nerd from Pennsylvania who is passionate about teaching others how to play Texas Blues. The podcast gives listeners more than 200 free lessons and leads them neatly into Anthony's paid blues guitar courses.  
The podcast has clearly evolved and grown over its 14 years. Looking over the Texas Blues Alley website now reveals 16 pages of free and intriguing lessons.

In 2008 Conal Byrne decided to repurpose howstuffworks.com articles as podcast episodes. So he threw writers Chuck Bryant and Josh Clark in at the deep end - and they've been co-hosting the podcast ever since. Naturally, the podcast has evolved. In 2008, regular episodes were just 4-11 minutes long. Fast-forward to 2022 and many episodes run for nearly an hour.
Founded in 2009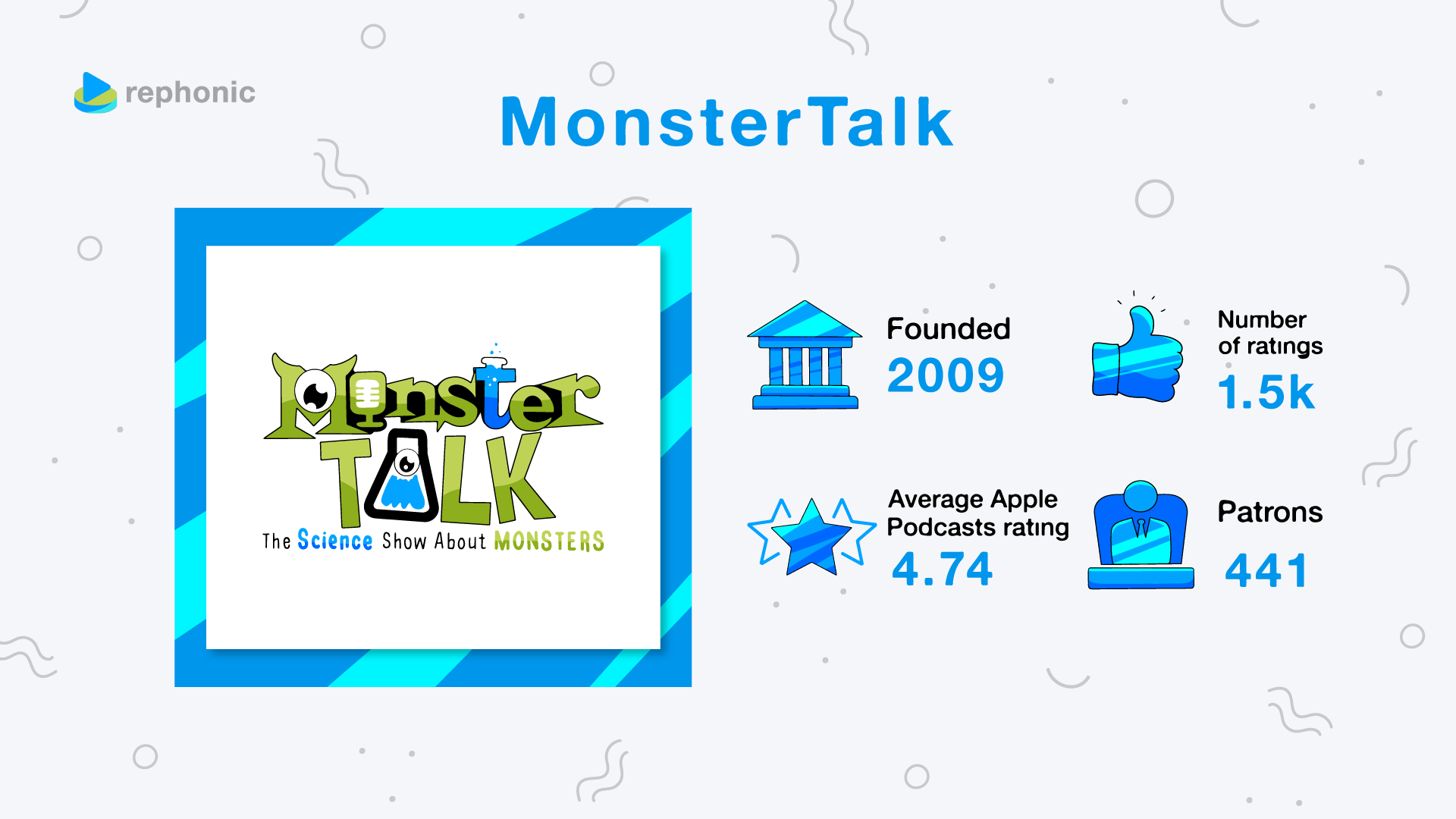 MonsterTalk is a Science Show About Monsters, from Bigfoot to bacteria and everything in between. The goal is "to promote critical thinking while exploring the mysteries of the world we live in".
Over the past 13 years, co-hosts Dr. Karen Stollznow and Blake Smith have interviewed countless monster experts and enthusiasts. Their 200+ episodes contain fascinating yarns and critical examinations of all things monster-related.
"Season One" went for 13 years, with randomly released episodes. "Season Two" launched in October 2022, when the hosts decided to experiment by switching to a weekly format and shorter episodes. MonsterTalk has monetized via Patreon too, and currently has 445 patrons supporting the show.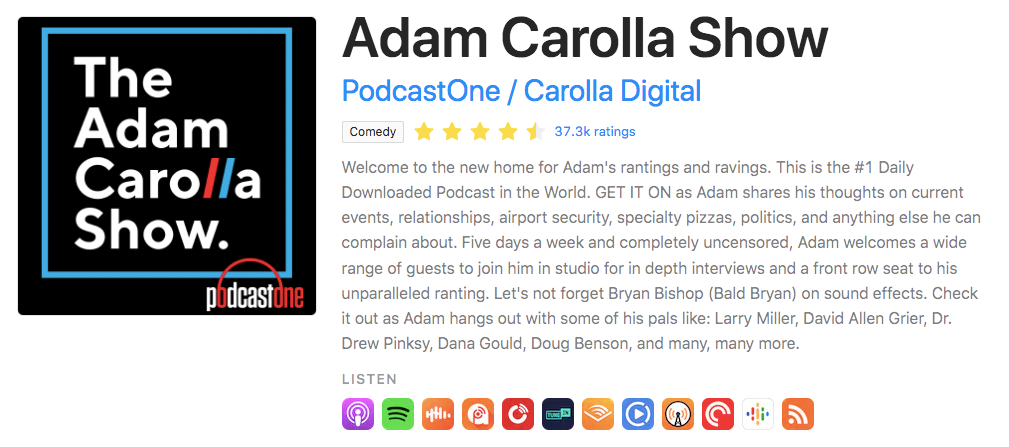 Comedian, actor, TV and radio host and podcaster Adam Carolla has done it all and succeeded beyond most people's wildest dreams. Indeed, his popular interview-based show currently holds the Guinness World Record for the "most downloaded podcast" (30 million/ month). Adam and his guests meet five days a week to share opinions on an eclectic mix of topics.
Conclusion
Few podcasts in our database can trace their lineage back to the 2000s, so congratulations to all the podcasters who've done the hard yards for so long. It's fascinating to look back and see how podcasts change over time. (Check out our industry article on how episodes are getting shorter.)
Rephonic provides all the info you need for your podcast research, including podcast listener estimates, contact info, social reach and more. Get started with a free trial.
Footnotes
[1] We treat the year of founding as the date on which a podcast was first submitted to the Apple Podcasts directory.
[2] The primary genre from Apple Podcasts is used as the category for each podcast.