Let's say you're a podcast host trying to get more people to listen to your show. Or maybe you want to be a guest on other podcasts to share your insights. No matter what your goal is, it's super important to make a killer first impression. That's where a podcast one-sheet comes in handy.
We've laid out the do's and don'ts of what to put in your one-sheet (AKA podcast one-pager), and we've even included a template so you can start sending it out straight away.
Table of Contents
What is a podcast one-sheet?
A podcast one sheet — aka "podcast guest one sheet" or "one-sheet" — is a PDF that summarizes the value you offer in one easy-to-read page. It's designed to capture the attention of podcast hosts, guests and sponsors you'd like to work with.
Podcast one-sheets help you keep your pitch emails short and enticing, yet they give people the essential information they need when deciding to work with you. One-sheets are similar to the podcast media kit you send to journalists and advertisers; however, they don't include your podcast stats, ad rates etc. (Don't have a podcast media kit yet? We've made you a super-helpful Media Kit template.)
Use this podcast one-pager as a combined elevator pitch and info document and attach it to every pitch you send.
Example
Designing a podcast one sheets one-sheet can be stressful, so we've created an example for you to follow. Use it as inspiration for your podcast one-pager, or customize our design with your brand colors and information.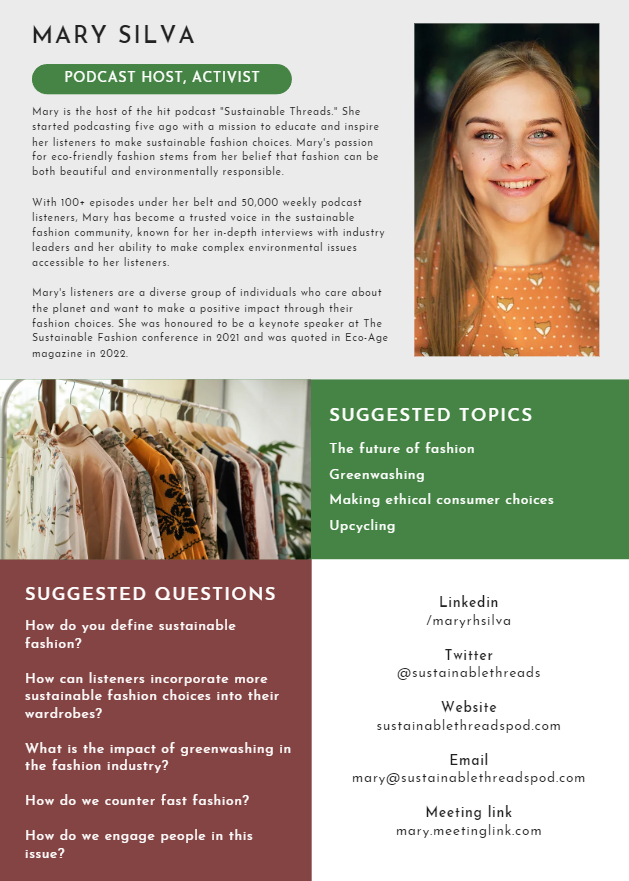 Jump straight to our customizable template.
Who needs a podcast one-sheet?
Podcast hosts looking to get interviewed on other podcasts.
Podcast hosts wanting to showcase their own podcast to potential guests.
Podcasters pitching other podcast hosts for possible podcast collaborations.
Podcast guests wishing to book podcast interview spots.
PR and Marketing agencies looking to get clients booked.
How to create a one-pager
Canva is probably the most straightforward design website for those involved in creating podcast guest one-sheets.
We made our one-sheet example on Canva (get it here), but if you're feeling creative, check out these Canva Media Kit templates for more inspiration.
Consider these do's and don'ts when designing a professional-looking one-sheet.
Do:

Know your goal: Be clear about why you're making the one sheet and whose attention you want to attract.

Use a cohesive color scheme: If you already have brand, website or podcast colors, use them on your one-sheet too. However, too many colors on one sheet can confuse your reader, so stick to using between one and three colors that work well together.

Create clear sections and spaces: Catch your reader's attention with defined areas where they can jump to the information they need.
Don't:

Cram too much onto one page: It's tempting to present all your information at once, but that's likely to make your one-sheet seem cluttered and confusing. Stick to your best selling points for this initial pitch and talk about the rest once you've landed the interview.
What to include?
Headshot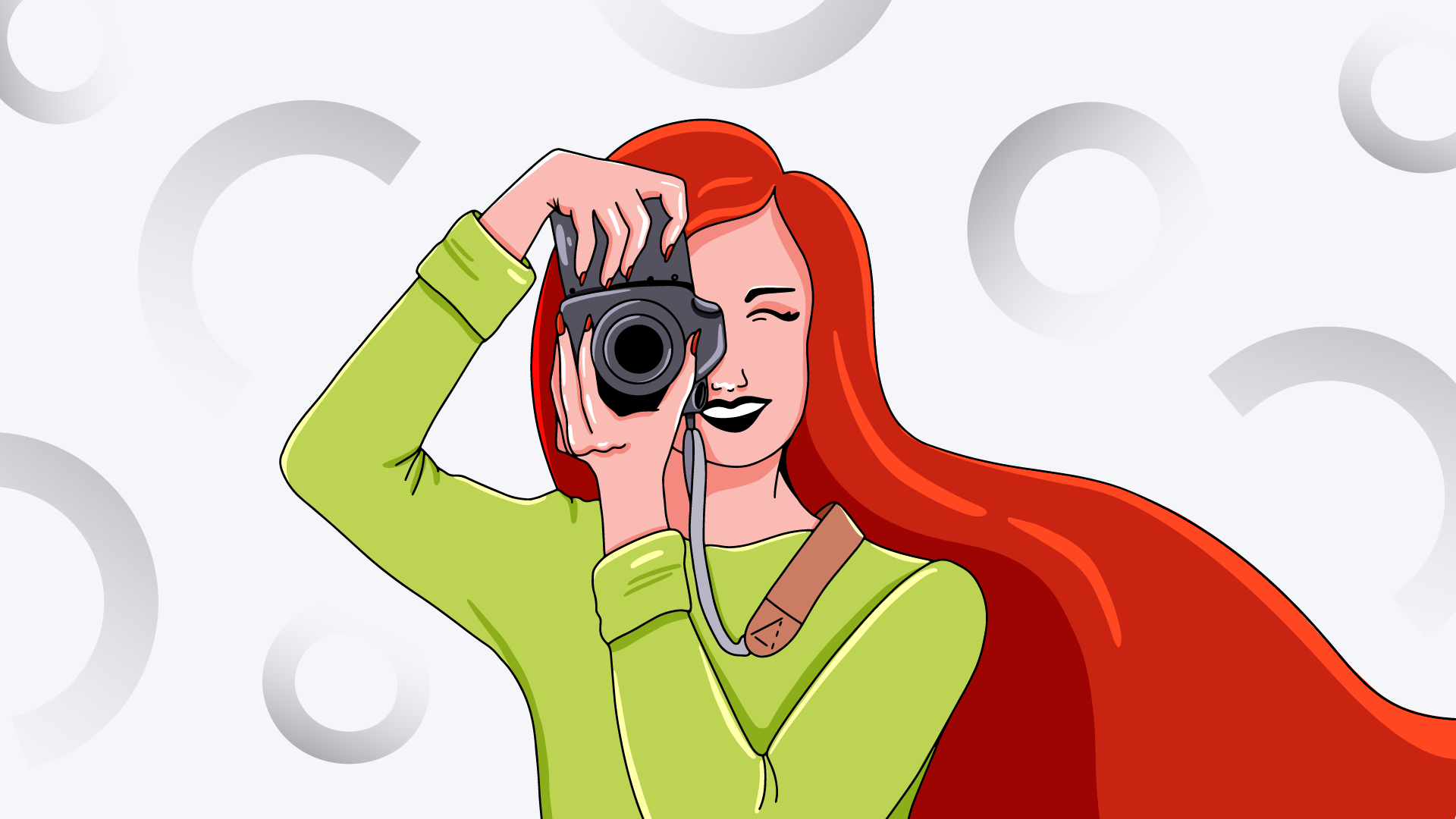 People connect with faces, so use an attractive headshot near the top of your one-sheet. We include tips on creating a great profile pic in this article. Use a high-resolution photo and let your personality shine through the image.
Podcast
Include the name of your podcast (if you have one) and a little information about it. Make it easy for prospective guests to check you out by including a link to your website or episodes you want to highlight.
Bio
Write your bio in the third person so podcast hosts can use it to introduce you to listeners when you appear on the show. (Third-person writing uses the words 'he,' 'she,' and 'they,' whereas first-person scripts use 'I' and 'me.') Again, let examples of your personality show but resist using subjective language.
Be concise. List your most significant accomplishments and mention information that will appeal to your target market and audience.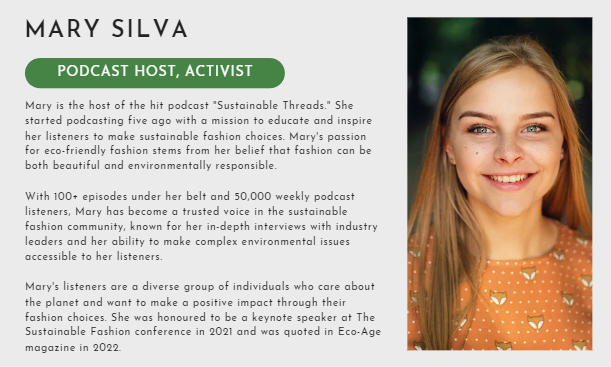 Social media links
When researching a person or business, many podcast hosts head to social media, so have links to Twitter, Facebook or wherever you're most active or have more success — i.e., engagement, comments, subscribers etc.
Contact info
Again, make it super simple for people to connect with you by including contact info for the places you respond to immediately. For example, perhaps you always respond to emails and DMs on Twitter and LinkedIn, but rarely check your Facebook page. In that case, include email, LinkedIn and Twitter addresses but don't list Facebook as a contact option.
Website
Include a link to your business website if you have one.
NB. Double-check that all the links in your PDF work before you send it out. It's always annoying to click on a broken link, and you look less professional when parts of your one-sheet don't work.
Recent guests (for podcast hosts)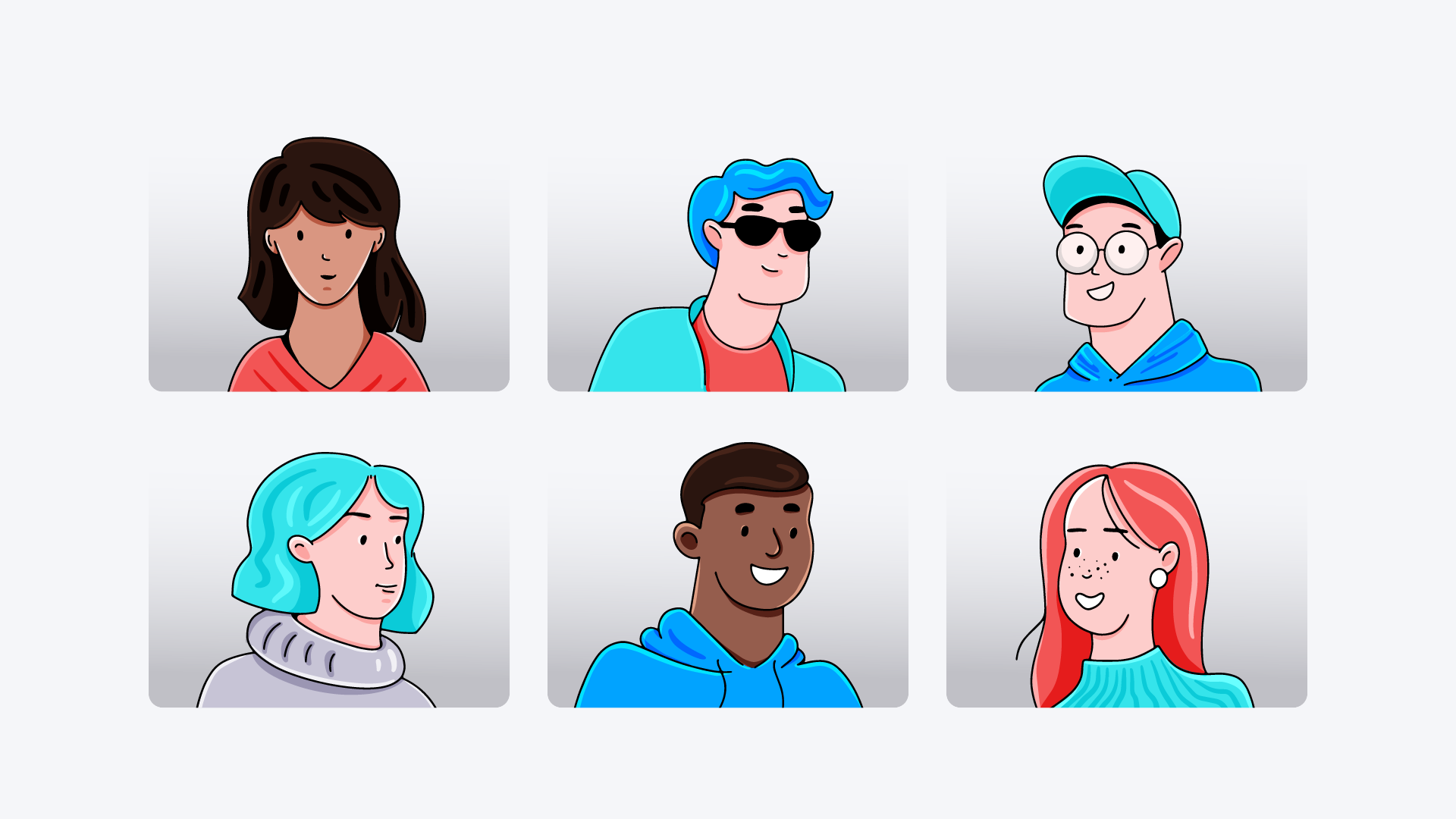 Well-known guests give your podcast extra credibility, so by all means, highlight people you've interviewed recently.
Recent guest appearances
Also, mention shows where you've been a podcast guest, especially if they're well-known or have a higher chart ranking than your podcast. (Interviews are an excellent chance to show your value and services.)
Speaking topics
Your story and experience probably qualify you to speak on several related topics. In our one-sheet example, our sustainable fashion host offers four topic options: Greenwashing, The Future of Fashion, Upcycling and Making Ethical Consumer Choices.
Suggested interview questions
If you're hoping to appear on other podcasts, including a list of questions to get your host started can be helpful.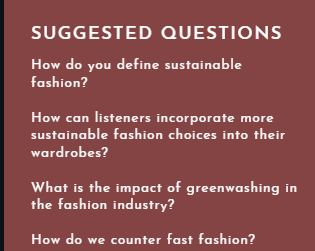 Meeting link
It can also be beneficial to include an easy way to meet online. Many people head to Calendly to schedule meetings, but other meeting sites are available. Some Calendly alternatives include Zoho, Microsoft Bookings, Hubspot Meetings and Setmore.
Podcast one-sheet template
Ready to write your one-sheet?
Click the link to our customizable template and start creating.
Final thoughts
Now you've got a great podcast one-sheet, it's time to find podcasts that fit your marketing strategy.
You may have some industry contacts already; however, when it's time to widen your search, turn to Rephonic.
Rephonic is your all-in-one tool for podcast data. Use our search tool to find podcasts with your target audience. Then research their stats, listen to episodes and quickly locate the correct contact details.