Do you want increased exposure in your niche? Are you looking to up your PR game? Promote your book? Increase sales? Start networking in your industry?
Being a podcast guest is an effective means to all those ends. Podcasting is still a rapidly growing medium, and it's a fantastic way to capture interest from people in your target audience.
But to get podcast interview opportunities, you'll probably need to pitch a few podcast hosts.
And when you're reaching out to a podcast host or producer, your podcast guest profile could be the game-changer you need to get the gig.
Table of Contents
What is a podcast guest profile?
A guest profile presents you to interested podcasters as a good fit for their show, much like a CV can set you up for a job interview.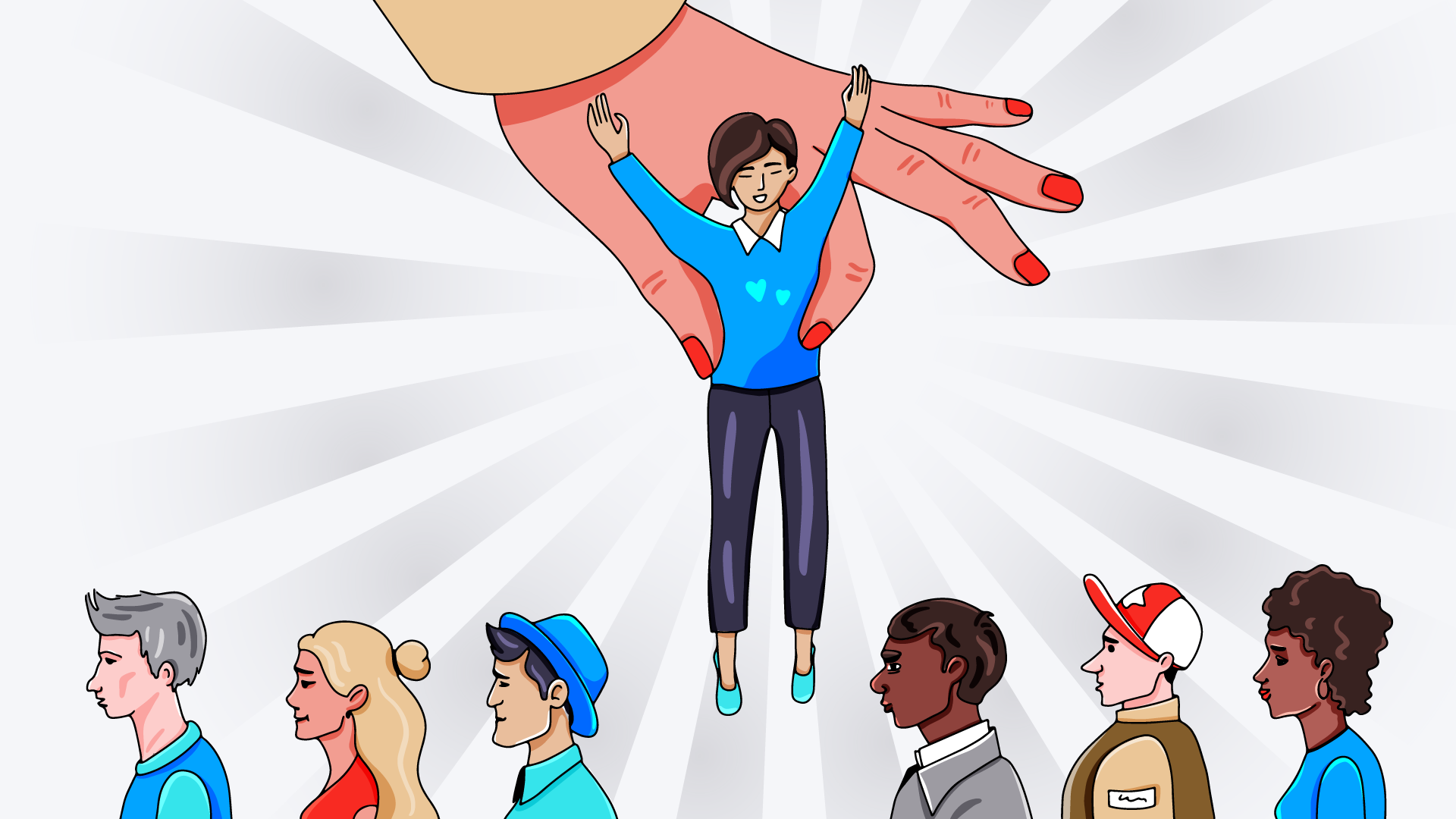 There are slightly different variations in format depending on which approach you take to finding and pitching opportunities. However, you should include much the same information on them all.
For example, if you've signed up for a podcast marketplace or matchmaking site, you'll find a series of pre-defined sections to fill in. Then other site members can see your profile and reach out if it fits their audience or podcast guest needs.
But you could find many more interview prospects when you search for podcasts on Rephonic's database of 2.5m podcasts. (Or even manually trawling through Apple, Spotify and other podcast apps.)
Whichever route you take, you'll need to sell yourself to hosts as someone who can engage their existing audience and bring in new listeners. Many people don't have custom profiles for podcasts, so attaching a useful "about me" doc to your email can help you stand out as a perfect guest.
What to include in your guest profile
1. Photo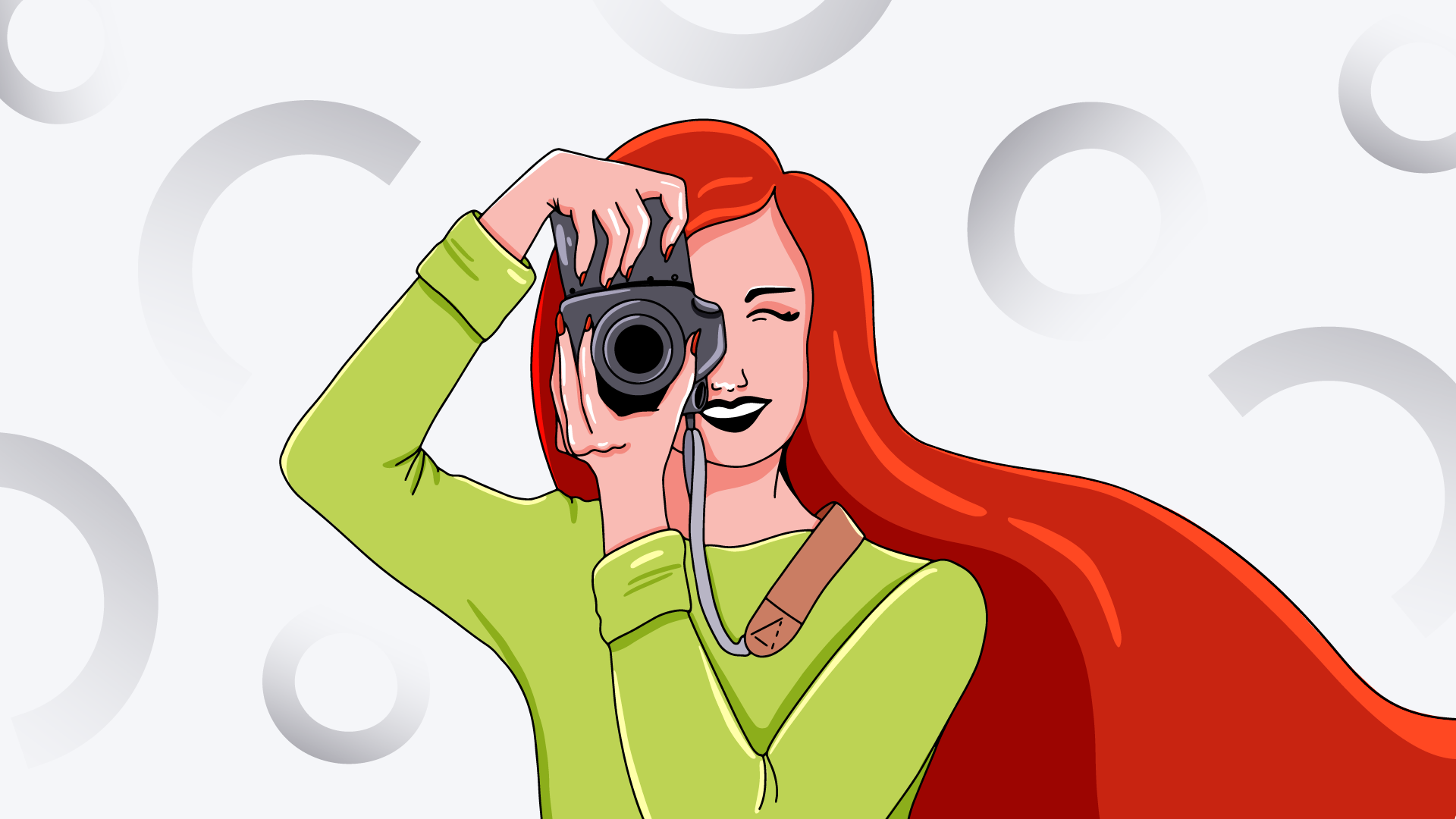 Humans are wired to react to other people's faces, so include a well-shot photo near the top of your profile. It could be the image you use on your social media profiles or another image shot especially for promoting yourself as a guest.
Some people opt for a serious look. Others show themselves climbing a mountain or framed by a sunset. Those shots can attract interest if they're particularly relevant to your expertise or niche. However, it's often best to stick with the tried and true and to let the host see a clear image of your smiling face.
Don't use a selfie if you can avoid it - ask a friend to help you take a good shot. And if your budget stretches to a professional shoot, go for it because if you're serious about guest podcasting, you'll be using this photo a lot.
To get a good profile photo, make sure you:
Frame your head and shoulders, showing all or most of your face to the camera.
Don't fade into the background; use contrasting colors to stand out. You'll show up best against a muted, neutral or blurred background, but uncluttered scenery can work well too.
Smile - nothing says friendly and approachable like a smiling face.
Consider subtly including your brand by wearing your brand colors or including them in the background.
Check the lighting. Avoid the dreaded "red-eye" look and keep away from flashes. Position the light source at a 45-degree angle to get the best natural-looking light on your face.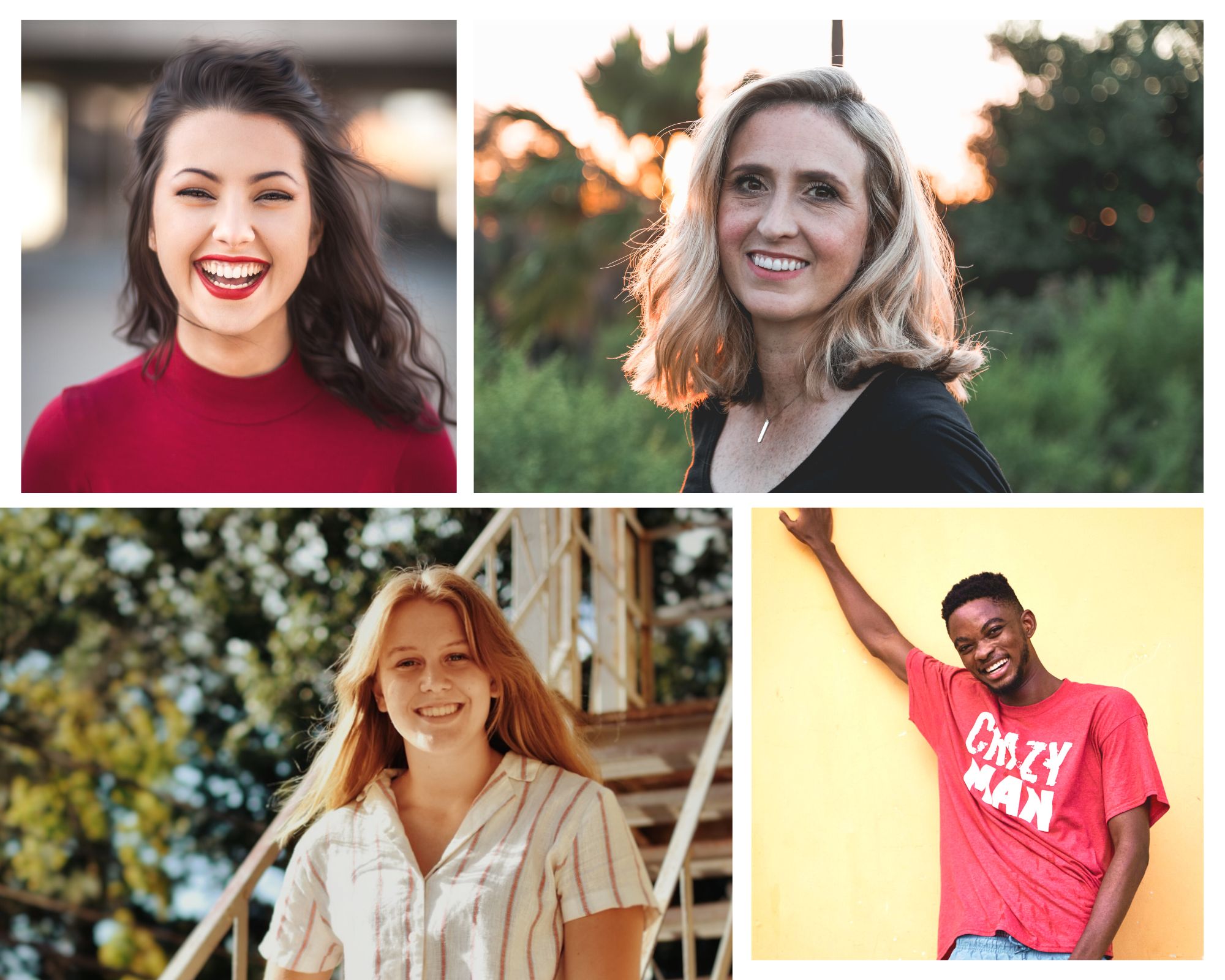 2. About you
Writing an effective about you section is more complicated than it seems. In a few paragraphs, you sum up why you're a valuable guest that podcast listeners will flock to hear.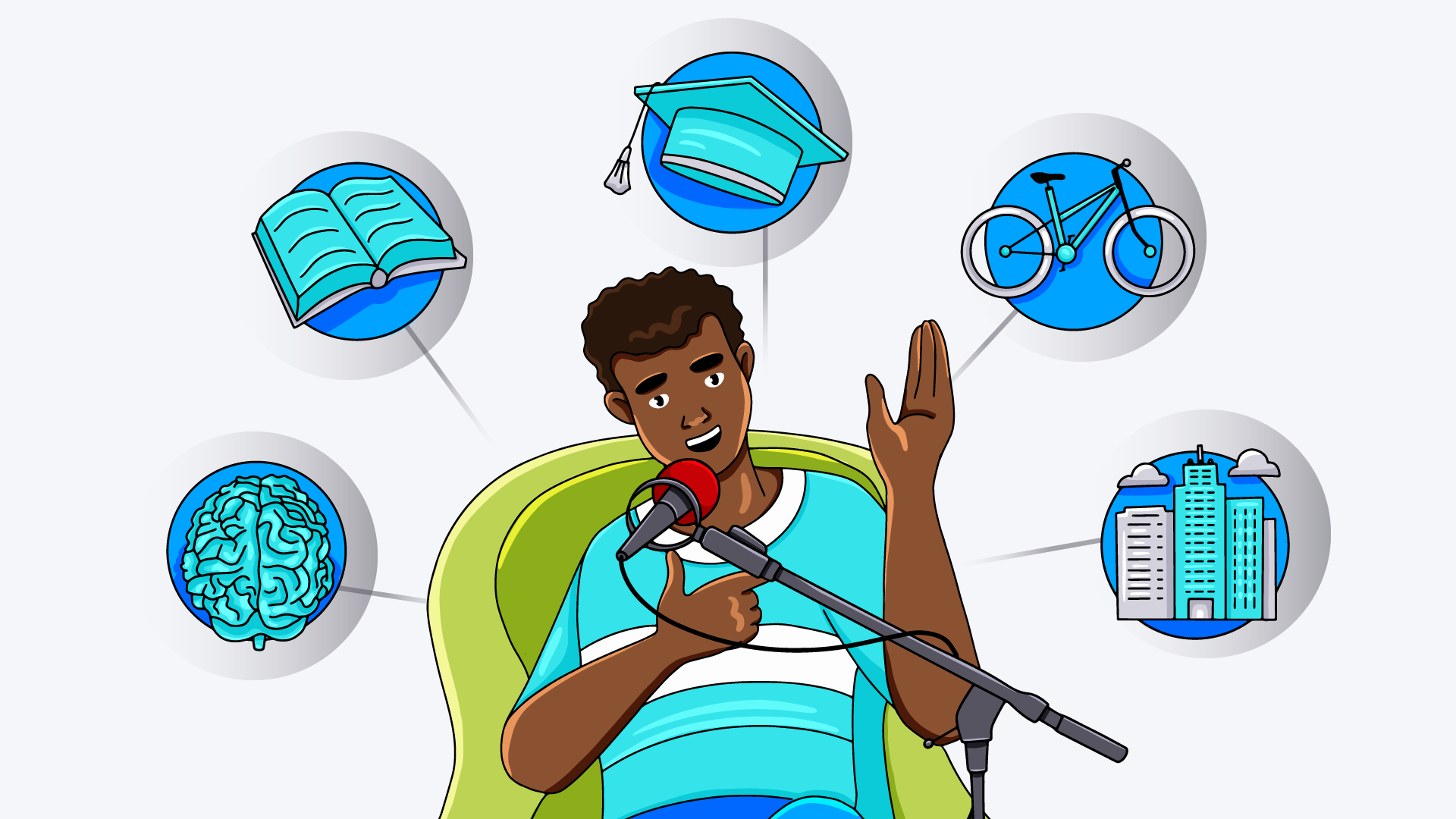 Your About You story should include three parts:
Background
Don't tell your whole life story. Explore the significant experiences that make you stand out in this field.
Expertise
What qualifies you to give your message and insights. You might include:
Your most relevant degrees or experience
Jobs or research you've been involved in
Books you've written
Times you've been featured in the media.
Interests and passion
Capture emotion and imagination and mention the passions that make you a valuable guest.
Author and podcaster Jay Acunzo says an About Section is more than a bio. Above all, it should ensure your personal story is about the idea you're there to teach.
As a storyteller, you're on someone else's show to inspire, teach, help them feel seen, and empower them. You're there to say something that matters. Your bio should not be a grocery list of places you've worked or things you've done. It should be a story pressed through the same lens as the other points you intend to make. Your own story isn't about you. It's about the big idea that makes you relevant, enjoyable, impactful, and personal to hear for the listeners.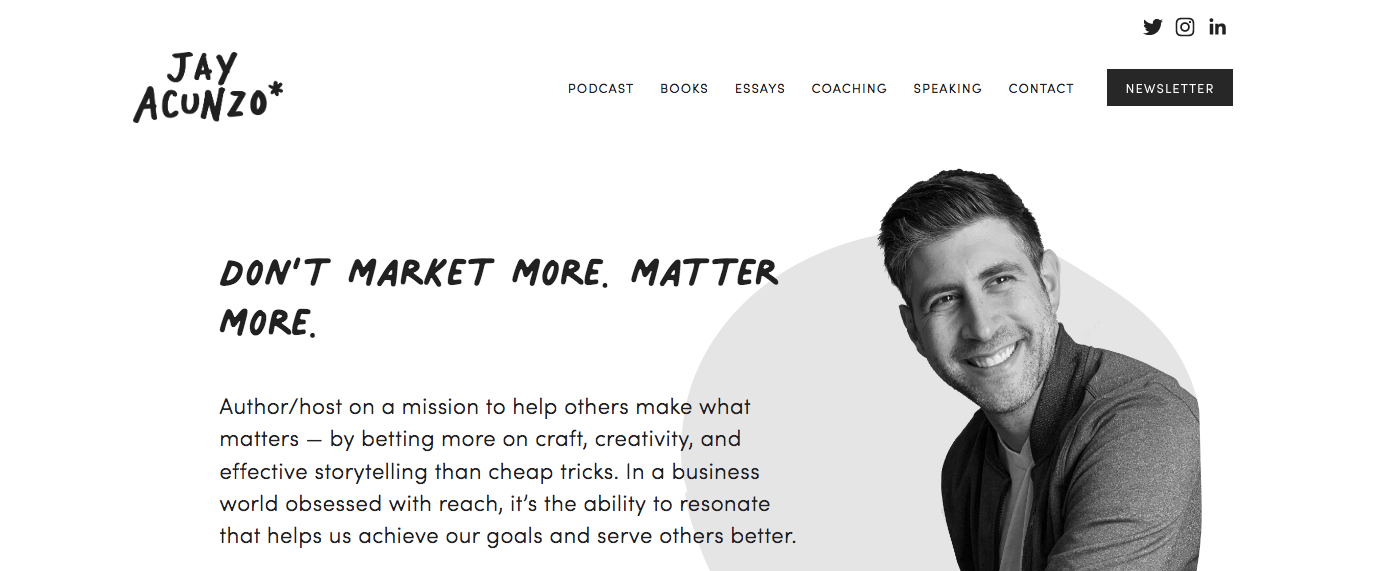 It's hard to write short but inviting paragraphs. So, don't be surprised at the time it takes. Write a long draft, then reread and edit it until you've cut it down to size.
3. Previous guest episodes
Have you done a guest spot on other podcasts or an interview series with other guests? List them, and link to some significant episodes, so the host can hear how you come across. This section is also excellent for mentioning compelling podcast stats or comments about your interviews.
Of course, it's even better if you have your own podcast. Include links and info on that, even if it's no longer active.
4. Social media links
Of course, like most people, podcast hosts will check you out on social media. So, make it easy for them by including a link to Facebook, LinkedIn, Instagram, or YouTube, whichever makes the most sense.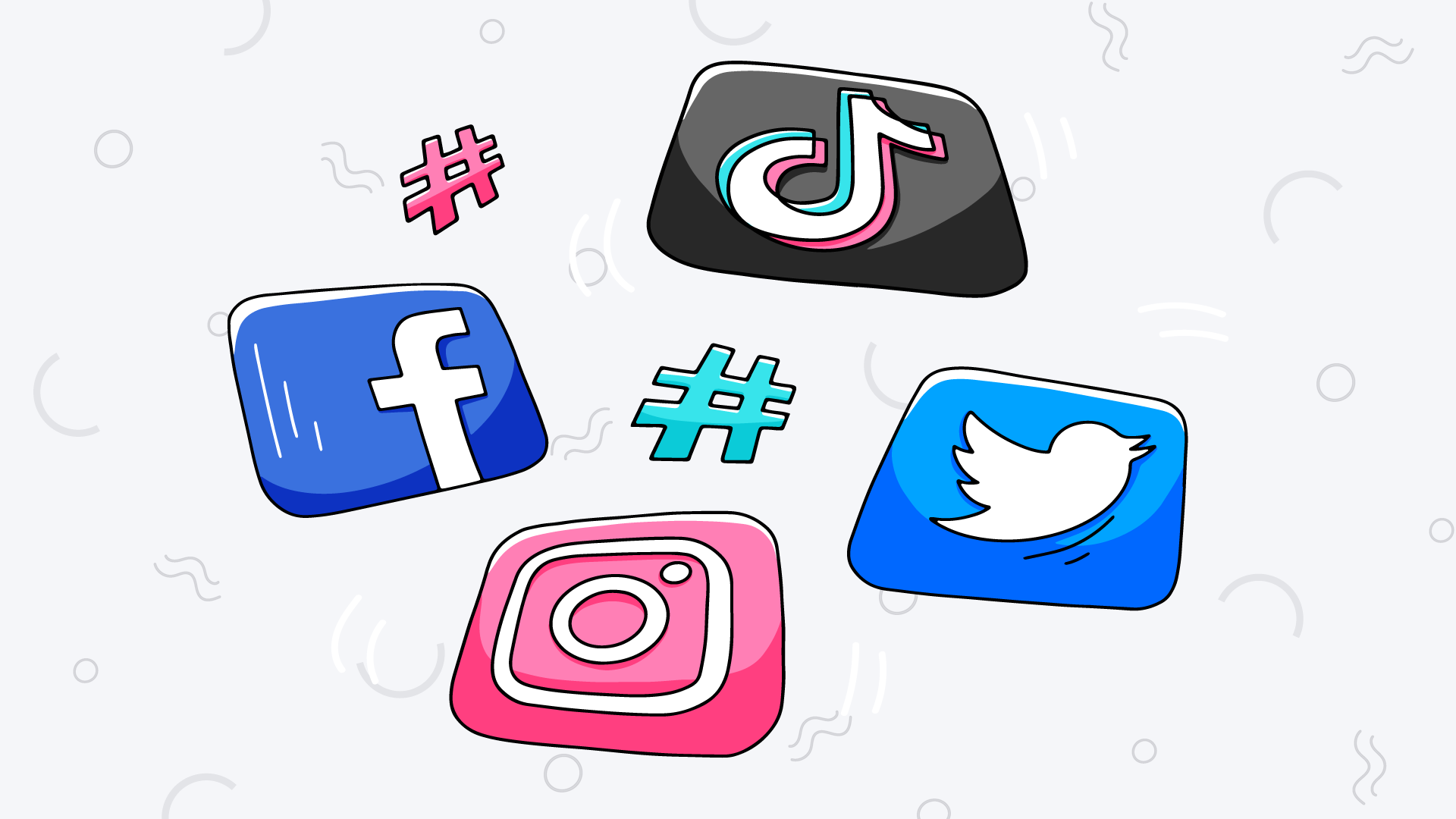 Include your audience numbers and examples of how you promote your guest interviews to possible listeners in your network.
5. Suggested interview topics and questions
Make it easy for podcast hosts to interview you by giving them a guide to your preferred topics. Some people give titles; others simply note the subject. You may be able to cover the same theme from different angles, depending on the podcast audience.
Sorting out this section also helps you prepare quotes, anecdotes and examples for each topic in advance. You may include some possible questions too, but don't be surprised if hosts want to phrase them differently or steer the discussion in a different direction altogether.
6. Useful material for promotion and show notes
Jay Acunzo says that his guest profile sheet (a five-page google doc) includes the following:
A summary the podcaster can scan, and links to all assets they may need about the book and myself (book imagery, my headshots, my bio), as well as other projects of mine.
7. Contact information
Finally, let people know where they can contact you. List your email address, phone number, blog and website link. (Then take their call or immediately answer their email if they express interest in possible podcast interviews.)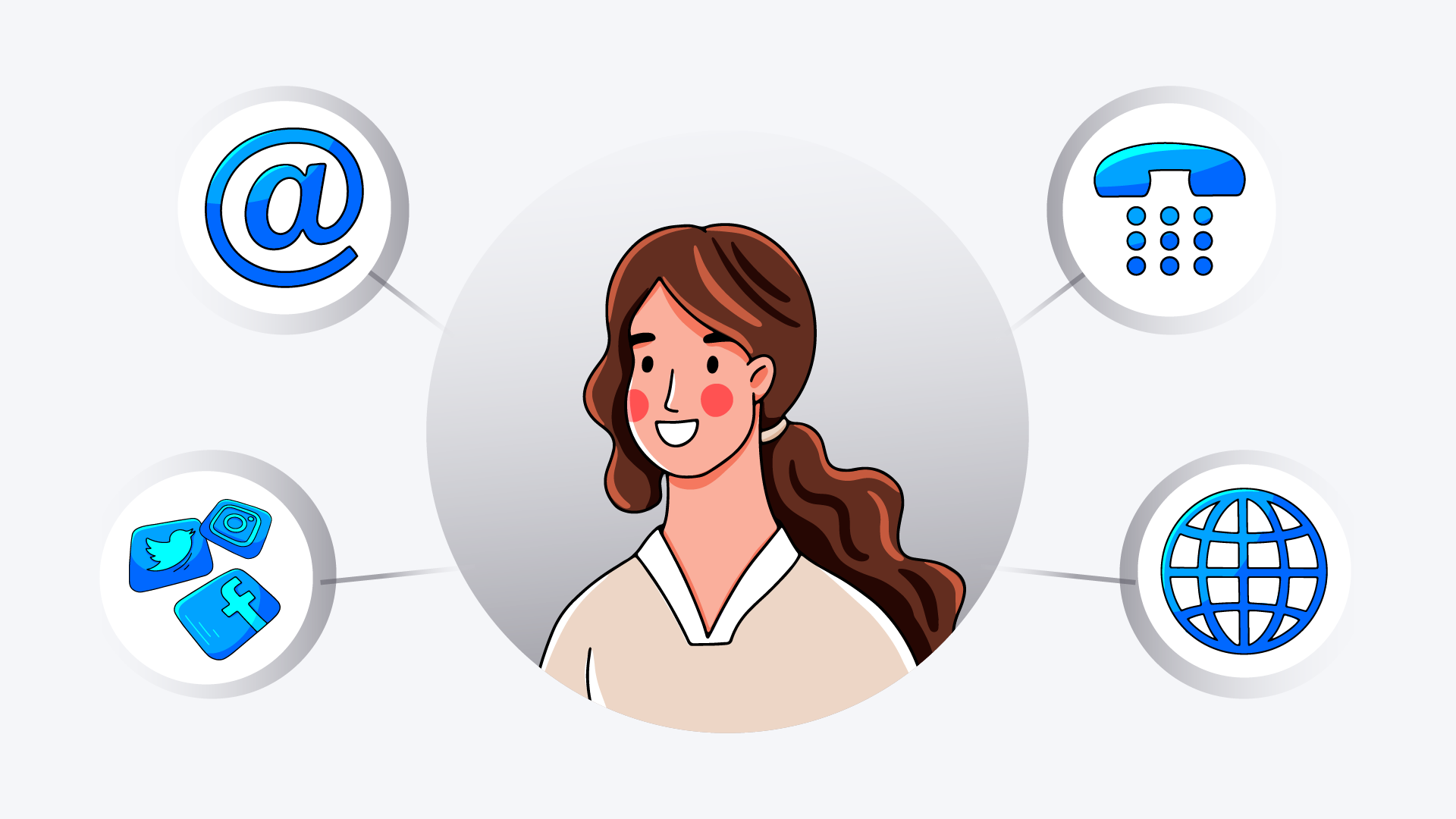 Including all this information in your guest profile leaves you free to create a short, enticing pitch because you won't have to explain who you are inside the email. It's all on this one sheet, so the podcast host or producer can dip into as much information as they need.
Designing your guest profile
Create your guest profile page if you're great at graphic design. If not, go online. Many graphic design or CV design websites have free tools and templates.
None seem to have custom-built podcast guest profiles, but you can certainly adapt their templates. Canva has an extensive range of CV templates. But you could also add a bit of flair by working with their other templates, e.g., in marketing or education.
Our top three picks of free design website possibilities are:
Find more guesting opportunities with Rephonic
Rephonic's 2.5m podcast database presents marketers and potential guests with an attractive alternative to marketplaces and matchmaking sites. It lists more shows and provides comprehensive data and links for each podcast.
You must get in front of the right audience to give and get successful interviews. That means knowing how well the podcast audience matches yours.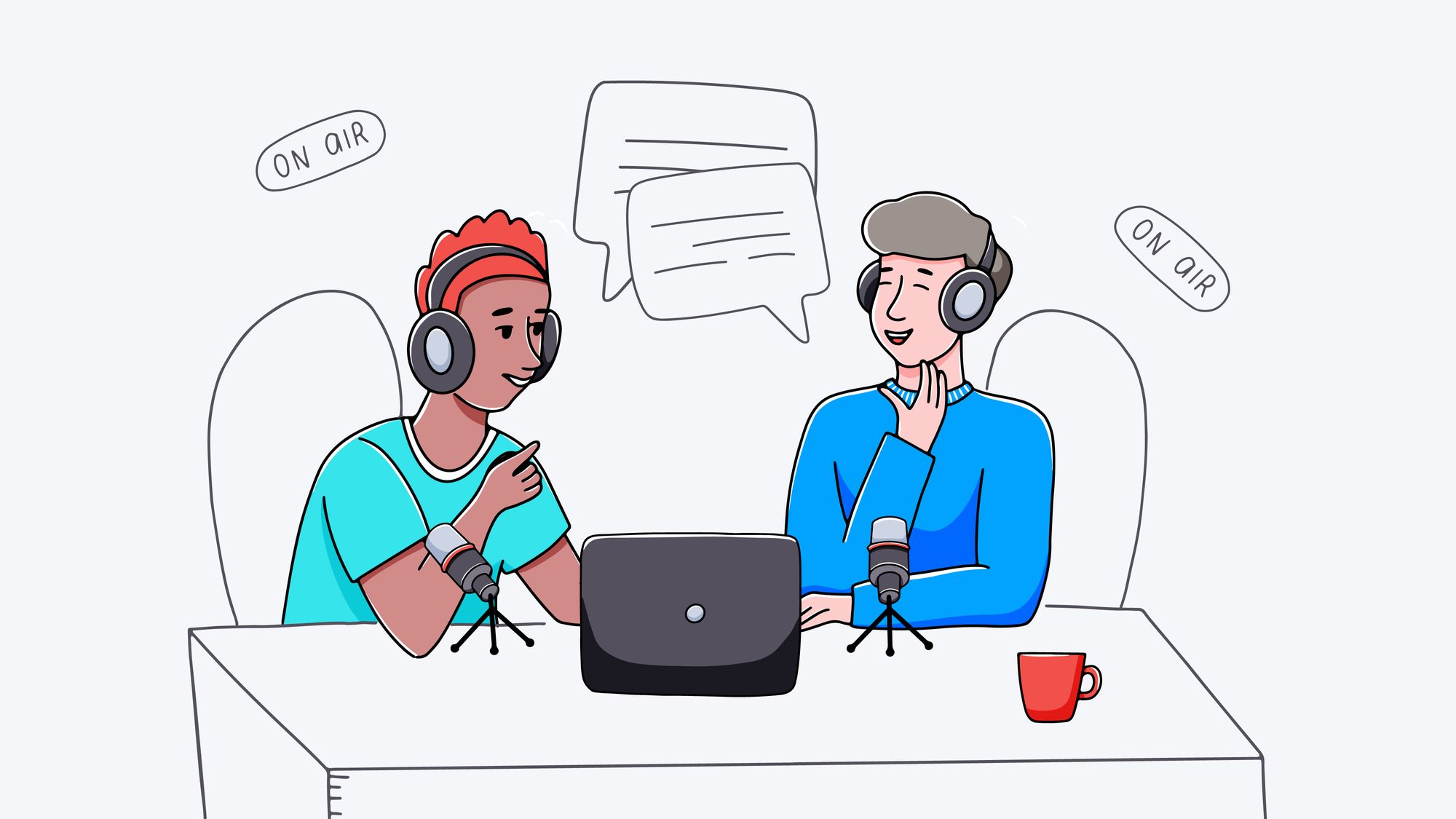 First, build a list of likely podcasts using the search tool and filters. Then select each podcast to check listener numbers, audience demographics, chart rankings and more.
Each podcast page includes episode links, social media data, contact information and a whole host of other conveniences that help you shortlist likely podcasts. Then, create your own email or use our pitch template to create winning pitches. Use our planning tools to keep track of all your pitches and information.
Want to learn more about how Rephonic works? This article tells you everything you need to know.
Final thoughts
Many podcasts follow the tried-and-true interview format. So, scores of podcasters are also looking for the right guests to invite to their shows.
Hosts and producers are looking for guests with a great story, insight or message to share. One that resonates with their audiences and connects them with a new audience of potential subscribers.
The marketing world is also taking notice of guest podcasting because of its potential to boost sales, brand recognition and PR. If you want to gather a network, build your brand or increase sales, then it makes sense to showcase that by giving fantastic podcast interviews.
So, create a captivating guest profile sheet, then sign up to Rephonic to find all the best podcasts. Get started with a 7-day free trial.