Are you looking for free access to one of the best long-form media in the business? One that's more engaging than blog posts or and easier to consume on the go than YouTube videos?
If your audience listens to podcasts and you're not featuring in the podcasting world, you could miss out on some serious PR magic.
Many brands are searching for podcasts looking for guests because they want to get in front of a new audience and attract new leads.
PR firms and marketers are looking for podcasts for their clients for the same reason. They want to tap into the credibility that comes from doing more and more interviews.
Podcasters are searching for other podcasters, too, because interviewing each other is a great way to cross-promote their shows. So how do you find podcasts to reach out to?

Table of Contents
Seven benefits of being a podcast guest
Brand exposure: The number one reason that many top-notch industry experts seek to be podcast guests is the positive exposure for their brand. Thought leaders, business coaches, mental health experts, authors, and even other podcasters all know the power of being great guests. It's even more effective if you land a regular spot on a weekly podcast.
Brings you front of mind: Telling your backstory plus giving helpful information and concrete examples makes you the perfect podcast guest for the host AND cements your brand in the listeners' minds. So later, when they have to make a product choice, they're more likely to choose your brand over a competitor they haven't heard in podcast interviews.
Cost: It costs relatively little for you to be a podcast guest. It's nothing compared to the cost of creating and running traditional television advertisements or even social media ads. Even factoring in your time and possibly travel expenses if you're recording in a studio, being a podcast guest is still a very affordable form of advertising and PR building for your brand or business.
Boost your ROI with an evergreen episode: Podcast interviews stick around on the web forever. Whenever the podcast gets new subscribers, they'll probably find your guest interview when they binge-listen to the back category. That means you could be attracting new leads for months or even years after you recorded your podcast episode.
Develop trust with podcast audiences: Because they enjoy the interviews and hear the host's voice so often, regular listeners feel they know their favorite podcast hosts. That bond can extend to their guests, especially if you've been an interesting guest and given them genuinely helpful information. Then as you get more exposure on further podcast interviews, that trust will continue to grow. It's one of the best ways to attract attention to your book, course or company.
High conversion rates: It's not surprising that podcast guests often report a spike in leads and sales after their interview airs. When you think about it, listening to your story and how you can help them for 30-60 minutes can convert people from cold to warm or even hot prospects.
Add in the SEO benefits from keyword use and backlinks on the podcast's website, in the show notes on podcast platforms like Apple Podcasts and Spotify, social media, associated blog post mentions... the possibilities go on and on. All this content stems from your initial guest interview and keeps you in sight and mind.
Affluent listeners: According to Buzzsprout, over 66% of US podcast listeners have a college degree and an average annual household income of around $75,000. That jumps to over $100,000 for 28% of Canadian listeners. Many avid podcast listeners are entrepreneurs, business people, academics or people who want to become more knowledgeable in a niche. The stats indicate that podcast listeners can buy the products and services they hear about from podcast guests if they solve problems or fulfil an unmet need.
How to find podcasts looking for guests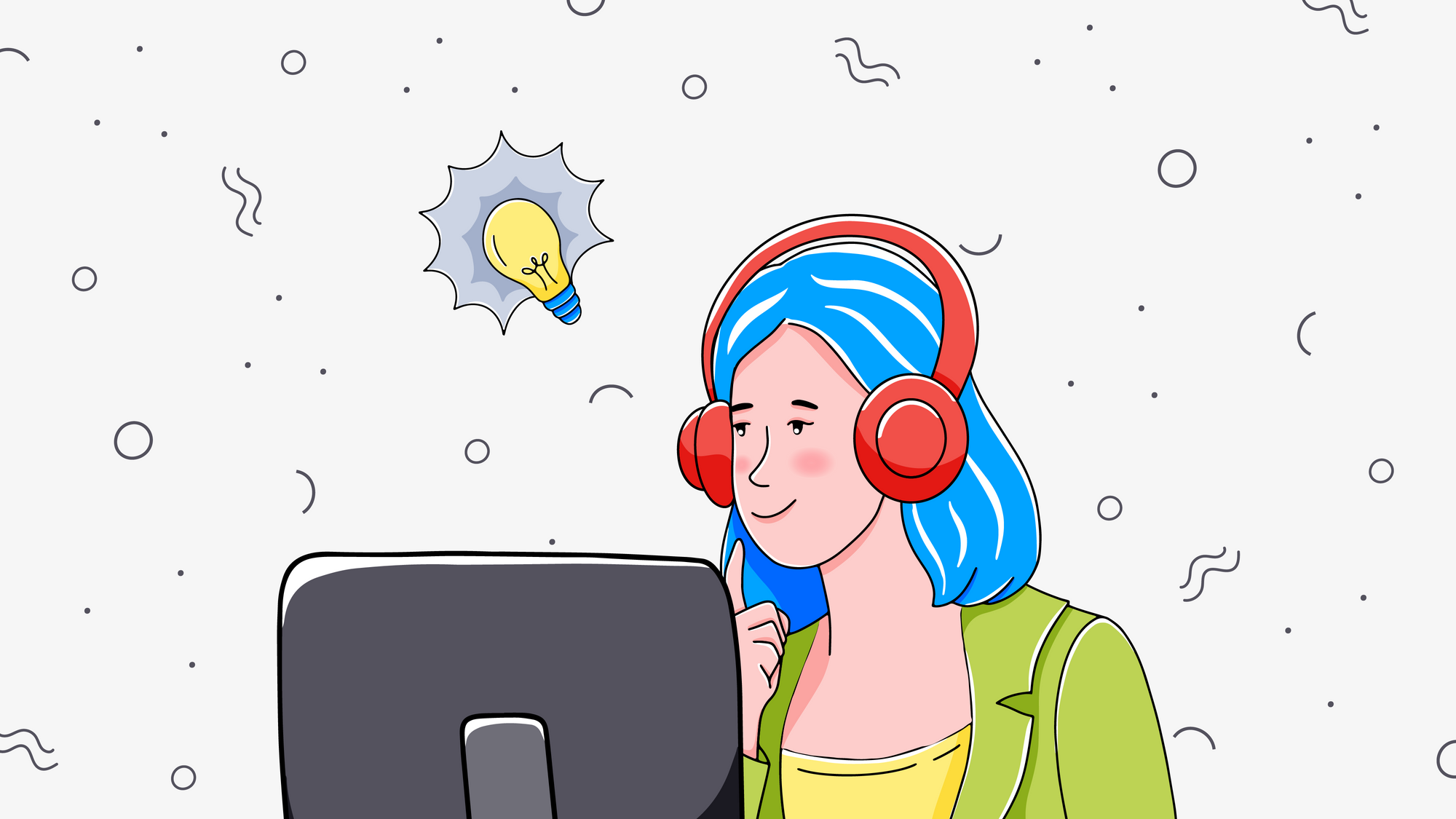 Where do you start searching for shows that want to book podcast guests? That's a dilemma facing many marketers, even if they know their clients would be great guests.
It can even be a problem for other podcasters, especially if they haven't become podcast influencers yet. Once you've interviewed all your contacts, it can be hard to develop new guest ideas.
And it's a tricky proposition for people who are just getting started in online business and haven't gained a reputation as thought leaders or industry experts.
So, if you're wondering how to get on podcasts or how to find guests for your own podcast, let's look at some of the options.
Search through the podcast apps
You could take the long, traditional route and start sifting through the other podcast directories for influencers in your industry or niche.
First, read the show's description or summary to check the format. Is it interview-based? A talk show with several guests? Or is it primarily solo episodes, a news show or a serial? You can discount the latter formats as they are unlikely to be interested in finding podcast guests.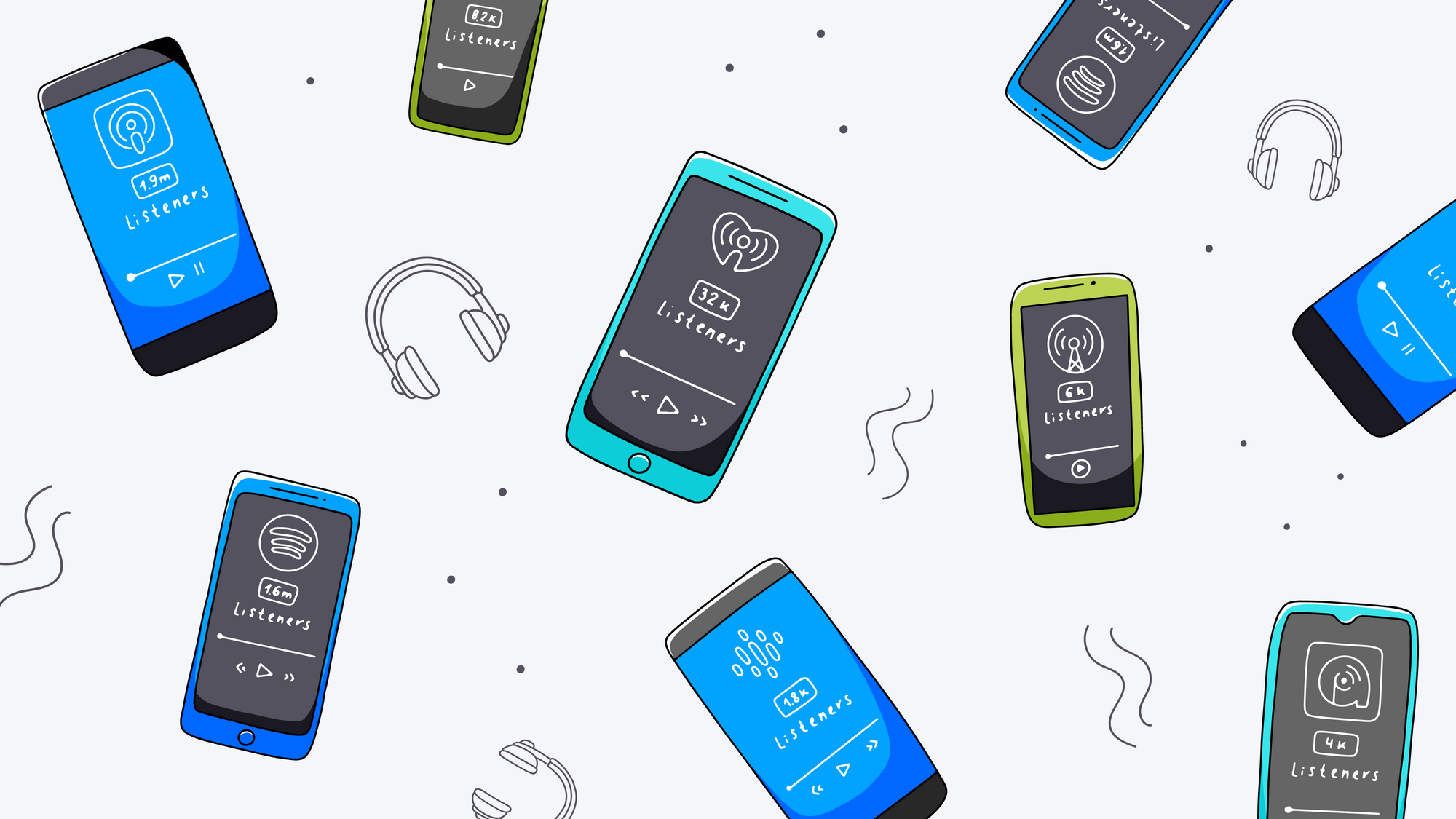 Next, gauge the podcast's size. The podcast directories don't make exact podcast listener numbers available to the public, but you can check how many ratings and reviews the show has.
You might also consider how well-known the podcast is. Have you heard it mentioned in industry circles? Is it listed as a top show on the Apple charts? Have you heard of it before? Have your friends and colleagues?
If the podcast host is an established macro influencer, they may not be open to cold pitches from potential guests. However, smaller or newer podcasts are likely to be looking for good guests to help them build their audiences.
Read the reviews on Apple Podcasts and Castbox to understand how the podcast audience reacts to the show's past guests.
Finally, when you've created your podcast media list, use an email search website or an app like hunter.io to find the relevant podcast emails and contacts for your guest pitch. (Check our Ultimate Template article for more information on writing great guest pitches.)
Networking is another excellent possibility to help you get booked on podcasts. Make sure you offer a ton of value (without looking for anything in return) whenever you attend conferences and events in person and online.
Once you're known as a helpful, go-to expert in your niche, many podcast hosts will be delighted to book you as a guest.
Researching suitable podcasts by networking or using the podcast directories won't cost you a whole lot of money, but it can take a ton of time. So, while it may be the cheapest way to look for podcasts, it's not the most cost-effective.
Hire an agent
Agencies help interested guests find a steady stream of podcasts that match their interests. They can be a great resource to pair you with podcast guest requests from other clients. They'll promote you to their contacts and can even write your pitches.
Using an agency takes some of the work off your hands, but it's also by far the most expensive option.
Marketplaces and matchmaking services
Some websites are like marketplaces where podcasters looking for guests can create profiles and share information about their shows.
Potential guests can sign up to get emails from the marketplace with lists of podcasts interested in finding guests. Or they can search through the profiles, looking for ones that match their needs.
However, it's not easy to compare podcasts using these marketplaces. You don't always find the information you need to decide which are the best ones to reach out to, especially when podcast hosts don't have to share their subscriber numbers, audience demographics and engagement or social proof.
It's the same with matchmaking services that match podcast hosts and potential guests (for a fee, of course).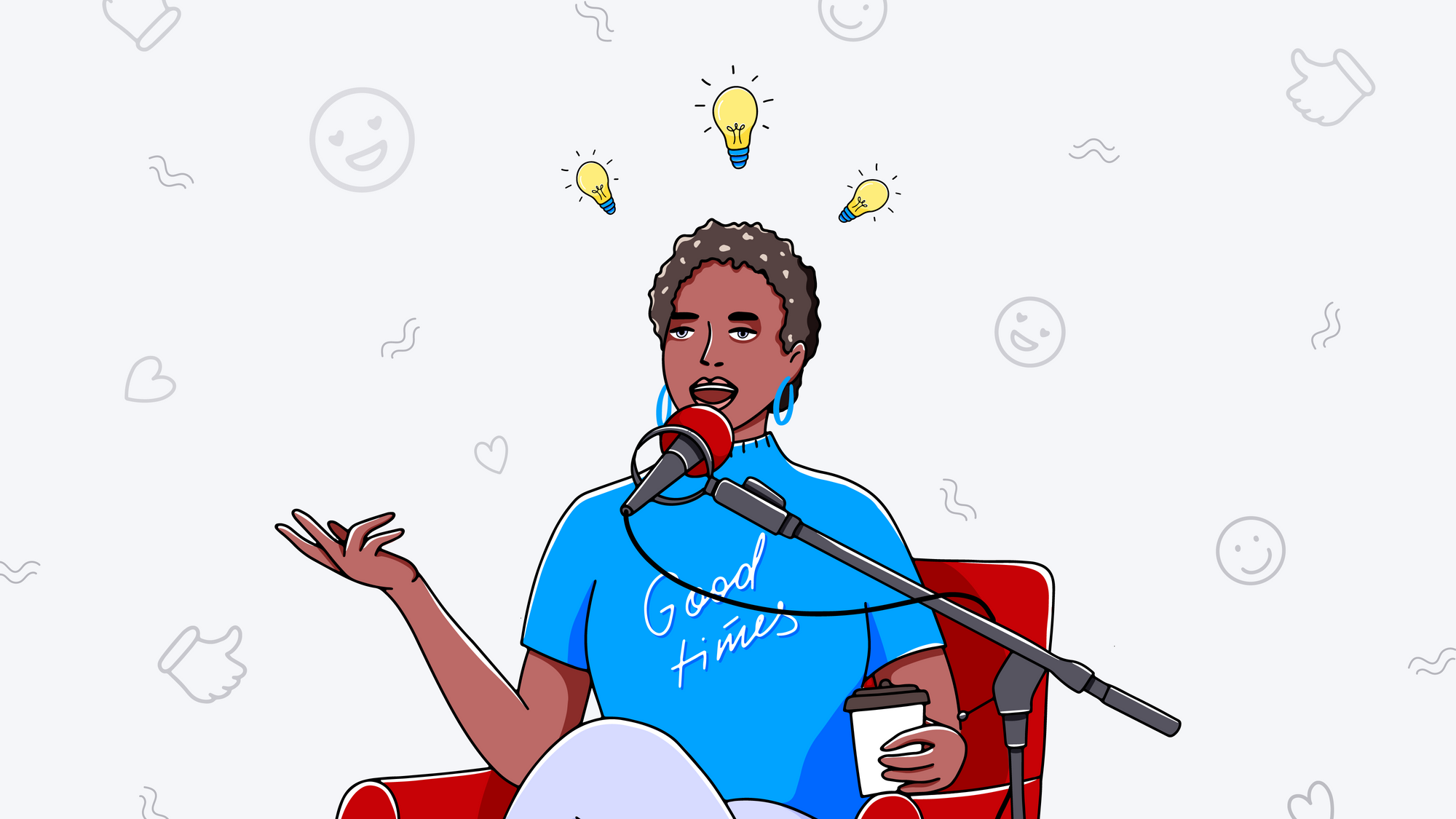 How does it work?
Potential guests and podcast hosts searching for great guests create their profiles and wish lists, just as they would for a dating app.
The site's algorithm then searches through the variables to suggest potential podcast guests or hosts from their database that could be a good match based on that information.
Is it worth the money?
Possibly. If you're rushed off your feet and can't think where to turn or how to start searching, it could be worth filling out the boxes to see what the algorithm comes up with.
But, you know your target audience better than an algorithm, which may not come up with the best fit.
If only there were an easier way for you to do the work and compare podcasts to find the best matches instead of relying on other people or websites?
Good news, there is!
Use Rephonic
Rephonic is an online searchable directory with over two million podcasts in its database, plus comprehensive information on each and every one. It has everything you need for podcast outreach and research.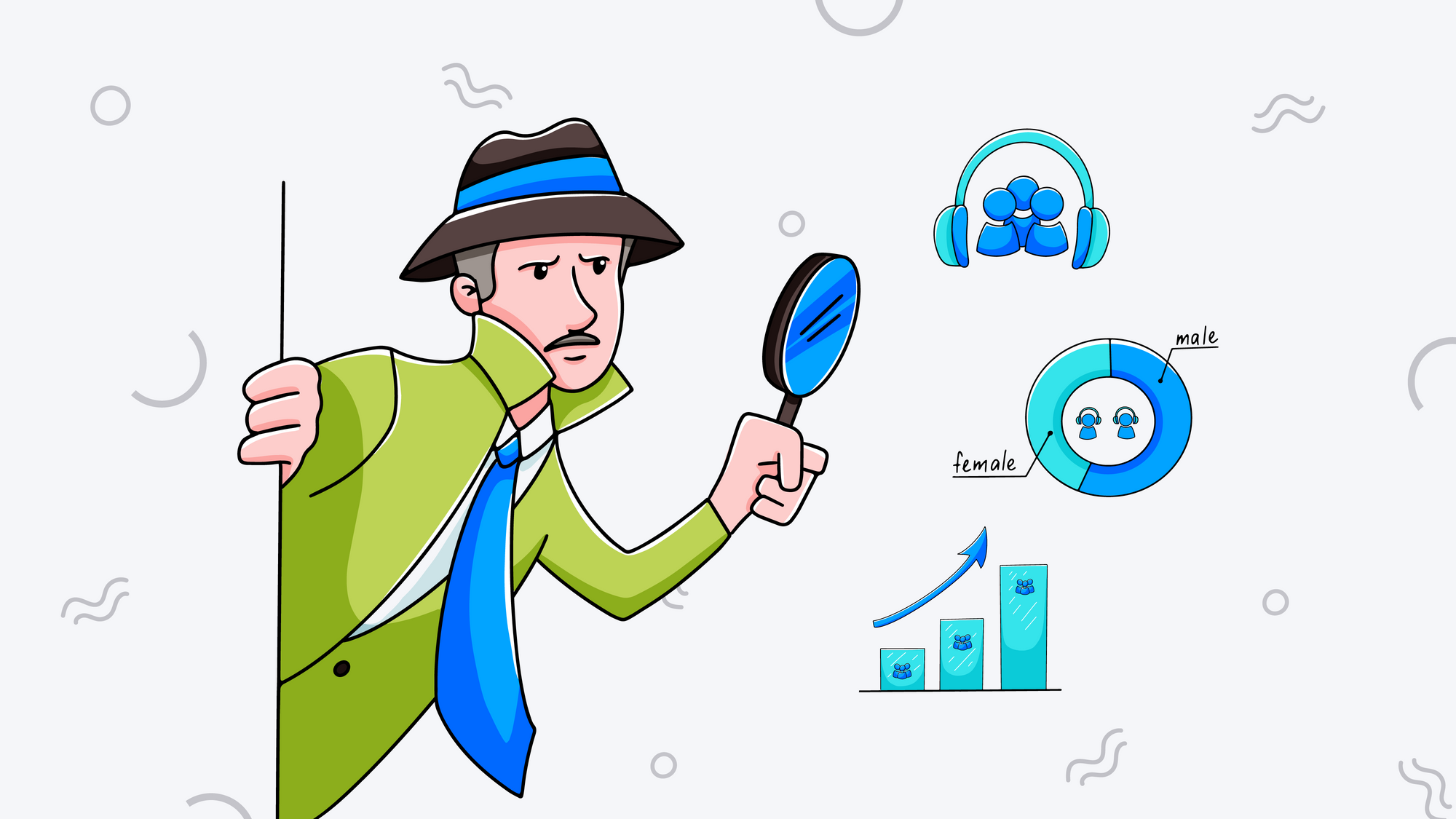 If you're a podcast host reaching out for cross-promotion, or a podcast guest searching for a list of potential podcasts in your niche, Rephonic makes it easy for you to make informed decisions about the best podcasts to approach.
Instead of wasting time on podcasts that don't even interview guests, Rephonic helps you cut right to the chase with the Format search feature.  Simply select Format - Guests or interviews and, Bingo! All the interview-based podcasts are there in one place.

Now, it's a matter of narrowing down the list.
How does it work?
Use our search bars and advanced filters to narrow your search for listener demographics, listeners per episode, social presence etc.
E.g., "Nutrition podcasts with more than 5000 listeners that skew female." or "United States marketing podcasts, 10,000 to 50,000 listeners, engagement score over 50.

Filter out inactive shows.
Curate a list of potential podcasts in your niche with interview formats by using Rephonic's Build a List feature.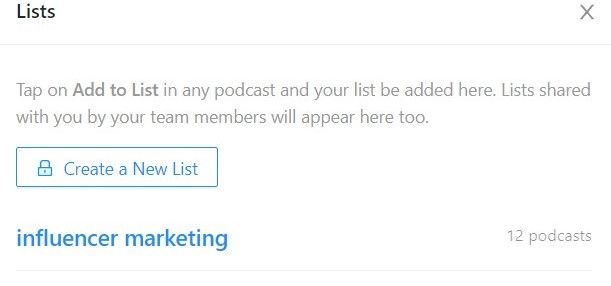 Check listener numbers, social engagement, podcast producers and hosts, listen to episodes and more.
Quickly access the contact information for each selected podcast.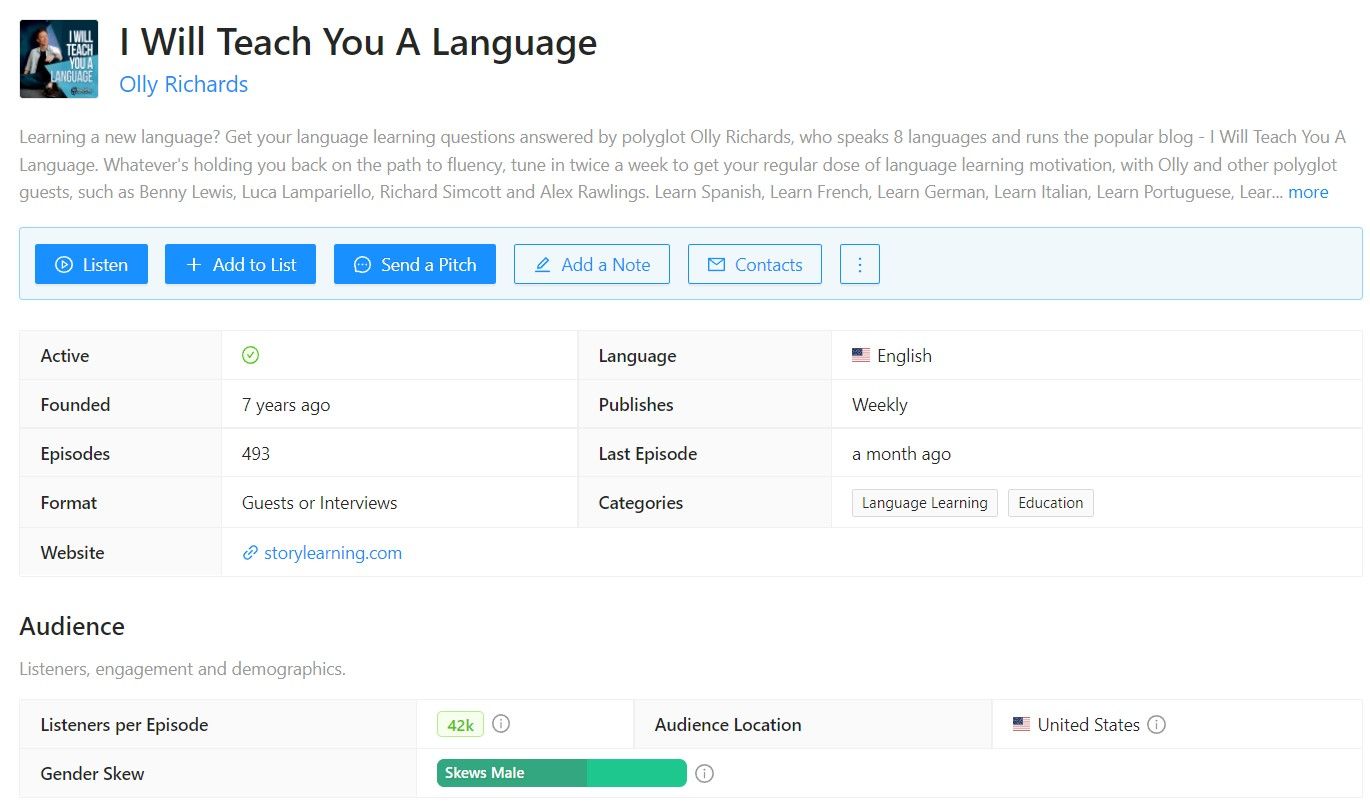 Of course, with all these ways to get booked on podcasts, you've still got to do the work to prove that you properly qualify as an ideal guest.
Podcasters won't just interview you without doing their research in turn. They'll listen to previous guest interviews you've done and talk to the hosts of other podcasts.
So as well as finding potential podcasts, you'll need to prepare to be the perfect podcast guest too. (Read our Top Tips to Ace Your Podcast Interview for some excellent advice from podcast industry experts on preparing for and conducting interviews that deliver.)
Conclusion
Rephonic helps you find and qualify the podcasts that best serve your target audience when you want to get booked on podcasts. Create your podcast pitch with confidence and make the most out of every opportunity.