You've launched an awesome podcast and it's growing slowly - but, to be truthful that's mainly through friends of friends. You're wondering how to get more podcast listeners who don't know you at all.
While producing your show you've:
✔ Presented a unique angle on your niche
✔ Produced engaging content
✔ Learned more than you thought possible about recording techniques
✔ Invested in the best podcasting mic — and a decent set of headphones
✔ Gathered a small bunch of loyal listeners
✔ Set up a podcast website
You love everything about podcasting. Except, you didn't know how hard it could be. The hours you'd spend writing, recording and editing each episode. And, you didn't realise the work it would take to write descriptions and show notes, until now.
Another thing you've learned, too; how long it can take to grow a podcast.
Yes, it can be a real struggle to get your podcast out there and noticed. But, you're determined to succeed.

Why focus on gaining podcast listeners?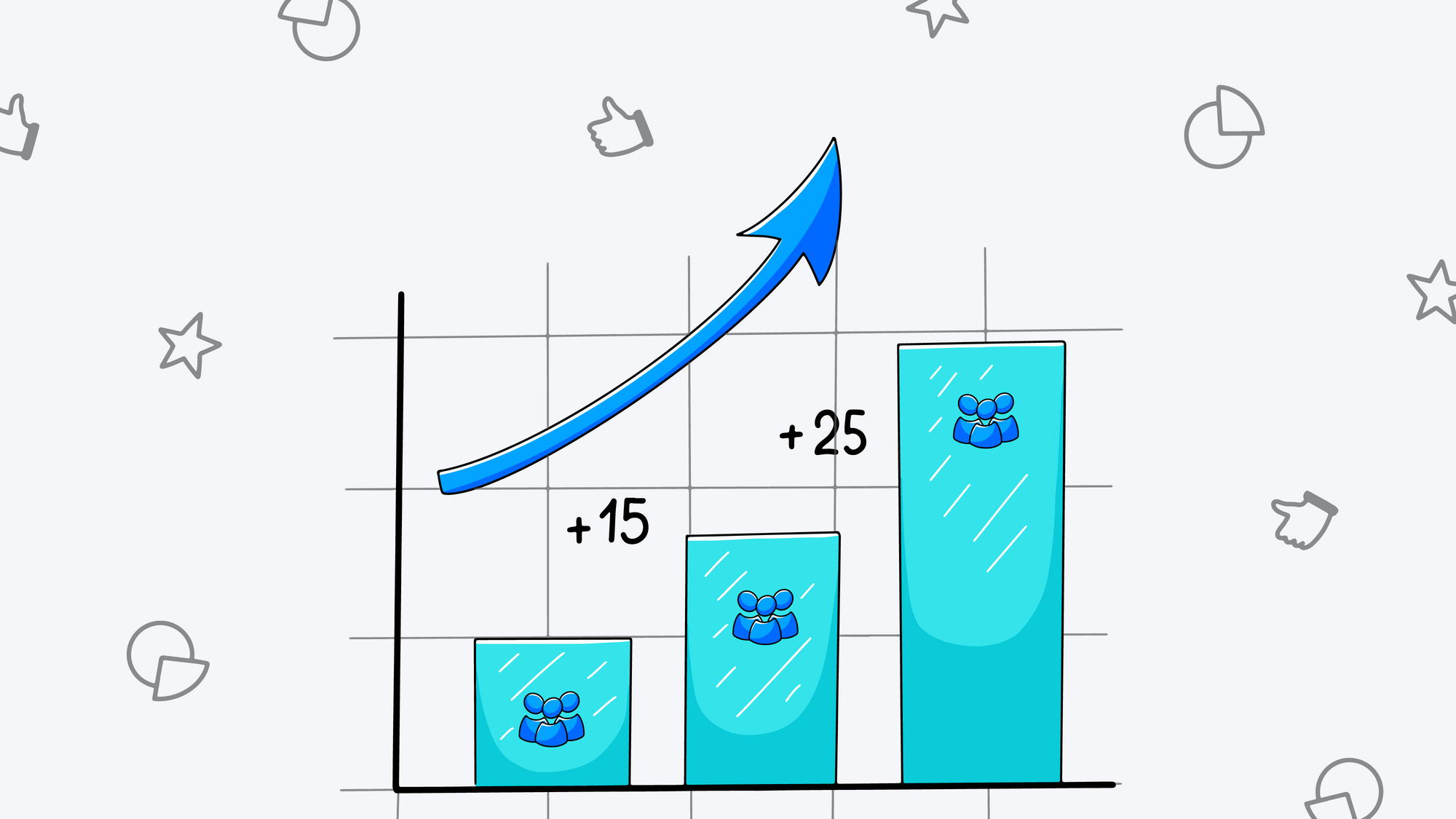 What you need now is plenty of downloads. And every time you check your Rephonic data, you want to see an increase in those Listener Per Episode numbers.

The more podcast listeners you have, the more you can get the word out and promote your brand.
Every episode can drive more traffic to your website and open up more marketing opportunities. Enthusiastic listeners will sign up for your email list and other companies may offer you ads or sponsorships.
Let's examine the best things you can do behind the scenes to get your podcast heard by more listeners.
Best ways to get more podcast listeners
1. Be consistent
Keeping a consistent rhythm is a key marketing strategy, whether it's email marketing, writing blog posts or promoting podcasts.
That's because listeners rely on knowing how often — and when — a new episode drops so they can fit it into their listening patterns. Indeed, if the podcast is one of their favorites, they'll be looking out for it. Your audience will be disappointed if an episode doesn't appear as scheduled.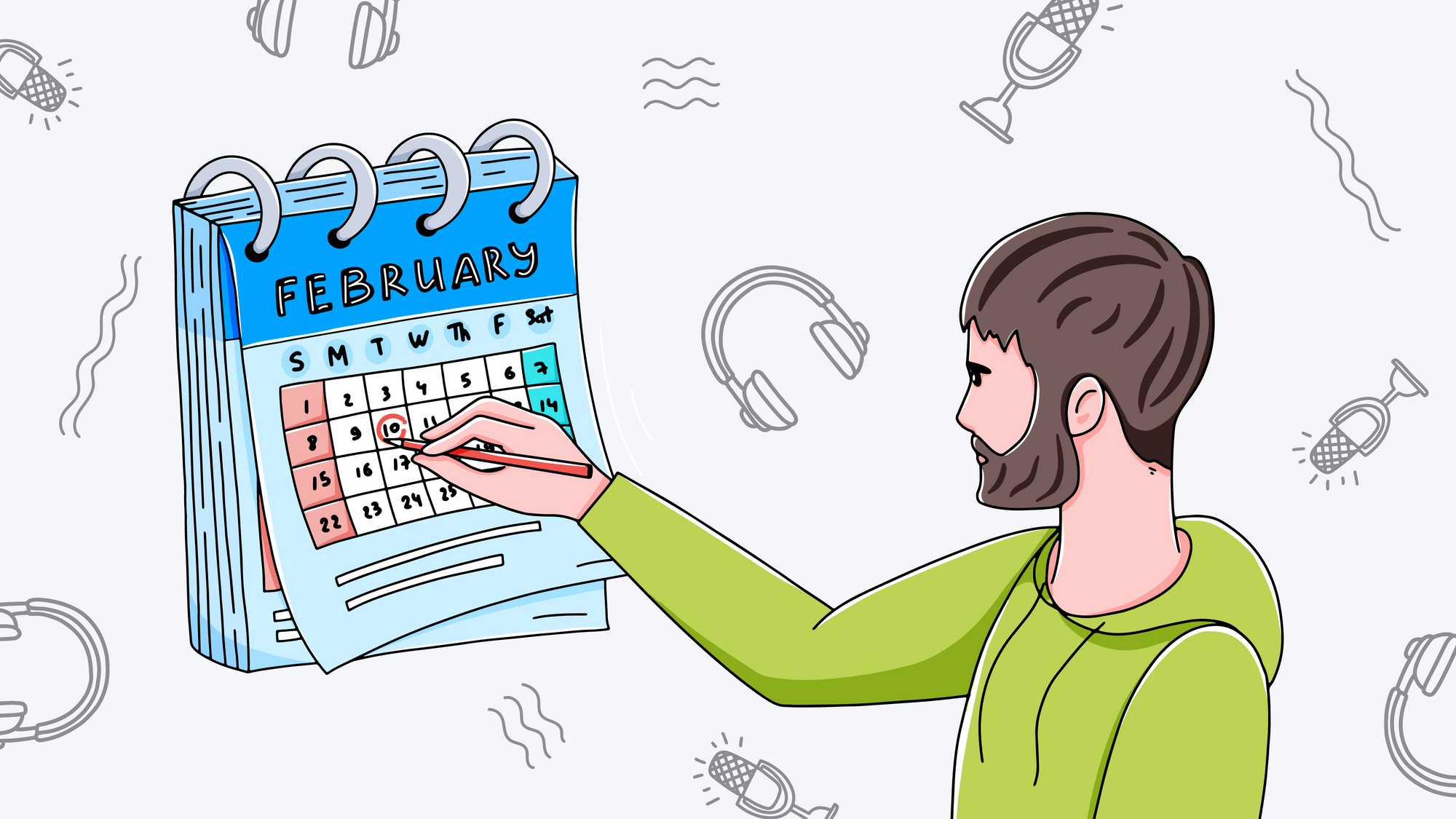 Ask these questions when you're deciding on an achievable schedule:
How often can I upload new podcast episodes?
Which works best on my calendar — batch recording, or doing one episode each week?
Shall I work in seasons (contained blocks, like a TV series)?
Or, would I rather record regularly so as not to break the rhythm?
We all know that there's a lot more to making podcasts than just turning up and recording on the day.  So, develop a realistic recording and podcast promotion schedule that fits with your life and business.
2. Include a clear call-to-action (CTA) in each episode
A call to action (CTA) is something you ask listeners to do during or at the end of each episode.
No matter how much they enjoy your podcast, most listeners won't make the effort to rate or review it without a helpful nudge.
So, CTAs are essential because they prompt your fans to support the show with their ratings, reviews and recommendations. Word-of-mouth is a particularly nice way to grow your podcast. It's affirming to know that your listeners are actively telling others what a fantastic show you've made, and how much they enjoy it.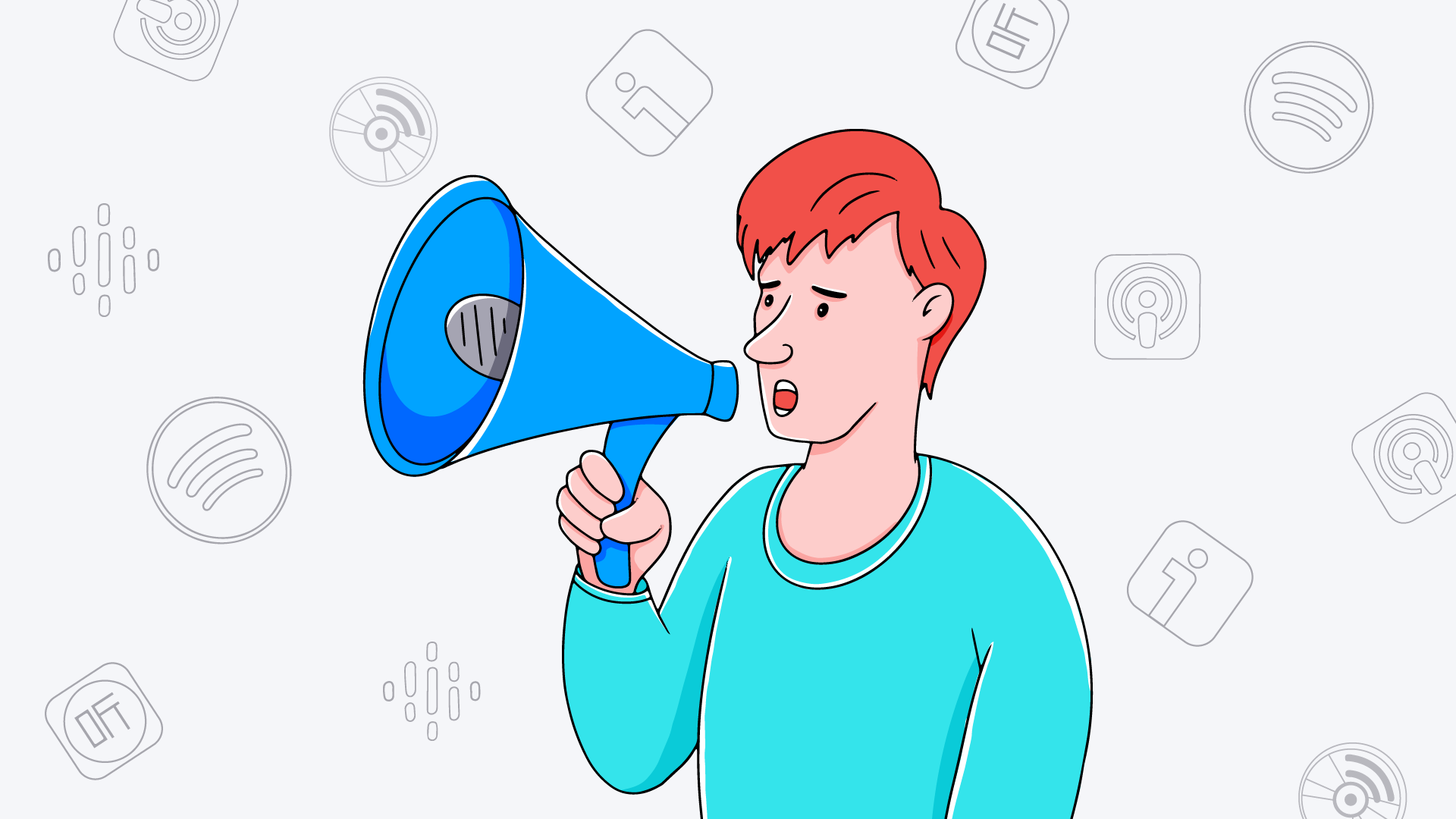 Effective calls to action:
Are not too overwhelming - ask for one action per episode
Are easy to do
Give listeners a reason to act
Vary between episodes
Can be fun and lighthearted — stay away from the same old, same old week after week.
Try making ONE of these calls to action in every podcast episode:
"Do me a big favor, head over to Apple Podcasts and leave the show a review."
"Tell a friend about the show."
"Do you know someone who needs to hear this? Share this episode with them."
"Send me a DM on Instagram and let me know what you think."
"We've made a free PDF to go along with this episode. Click the link in the show notes to download it."
For more information on calls to action this episode of  Your Podcast Mentor Show with Jonathan Jones contains some interesting tips.

3. Cross-promote with fellow podcasters
Cross-promotion is a great way to gain listeners on your podcast because it lets you tap into other hosts' audiences.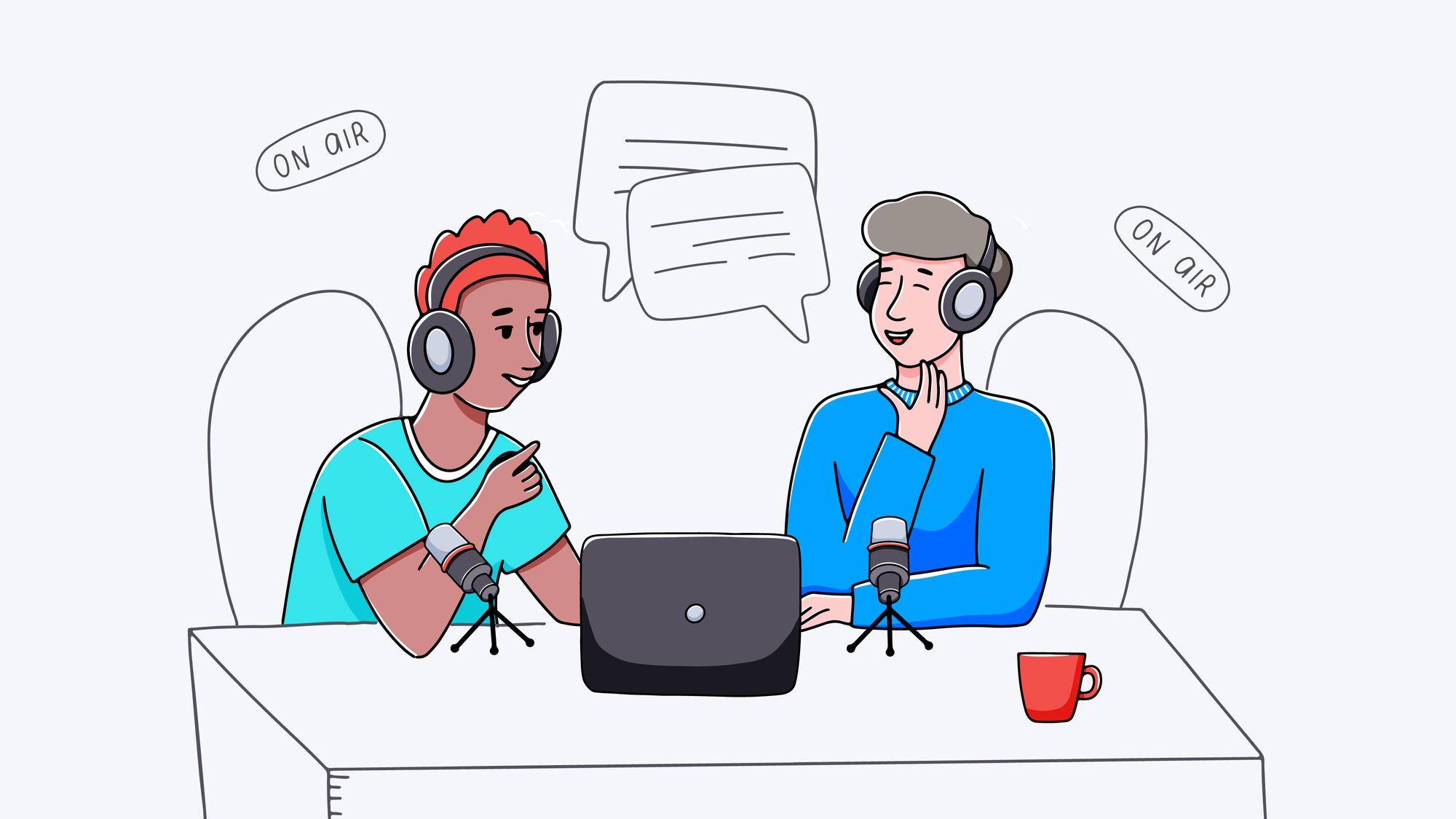 First, build your network and connect with other podcast hosts whose audiences cross over with yours. Some you'll know from your connections within the niche. Others, you can find easily by using our interactive search tool.
Next, reach out to likely podcasts (you'll find their contact details on Rephonic, too.)
Once you've agreed to working with another podcast, decide whether you'll simply promote each other's podcasts through trailer swaps or go deeper and do a guest interview on each other's show.
You can learn all about how to partner up with other shows in your niche here.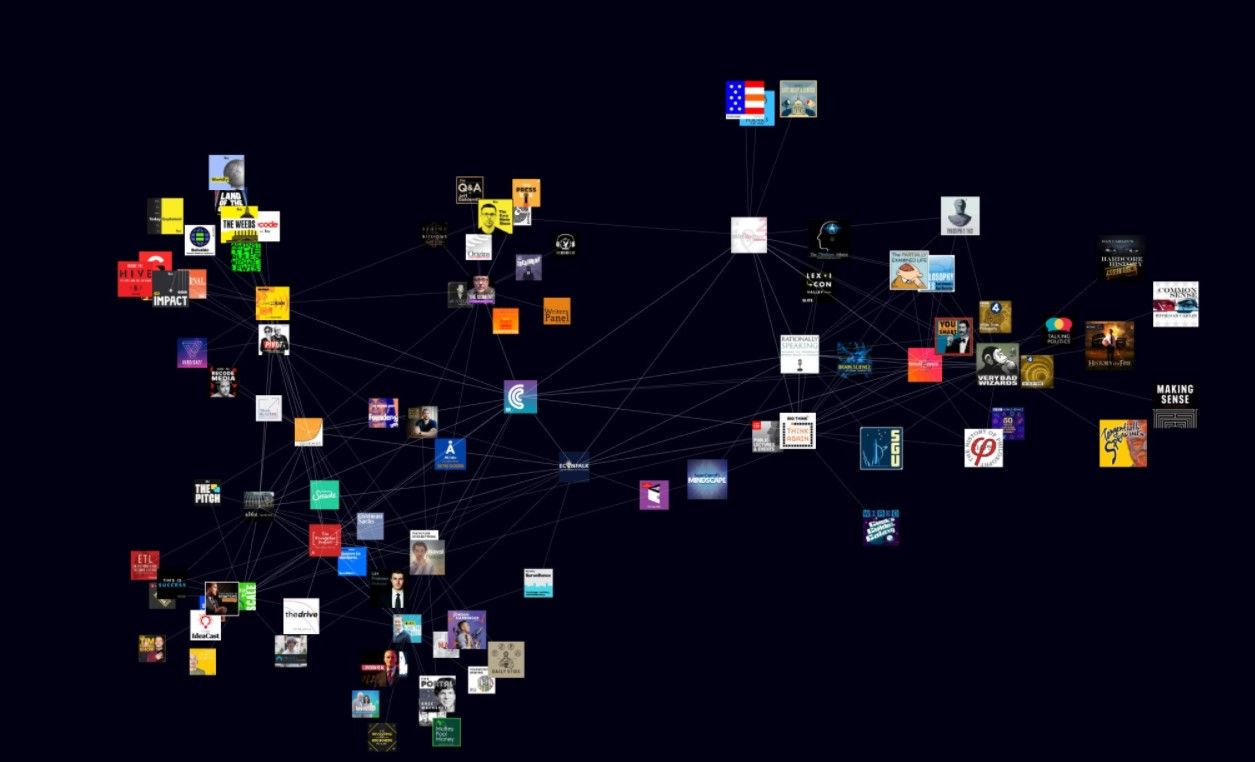 4. Promote your podcast where your listeners hang out
Unfortunately, it's not enough to upload new episodes and hope for new listeners. Instead, most of us need to have strategies to boost listeners on social media channels, on our websites and in our weekly newsletters, too.
So, make sure you know where your audience likes to gather.
Are they active on Facebook? Pop a link to the podcast onto your personal, business and podcast Facebook pages.
Do your audience prefer Twitter? Tweet a juicy snippet from your up-coming episode.
Instagram? LinkedIn? Wherever people in your niche hangout, give them a reason to listen and make it easy with a one-click link.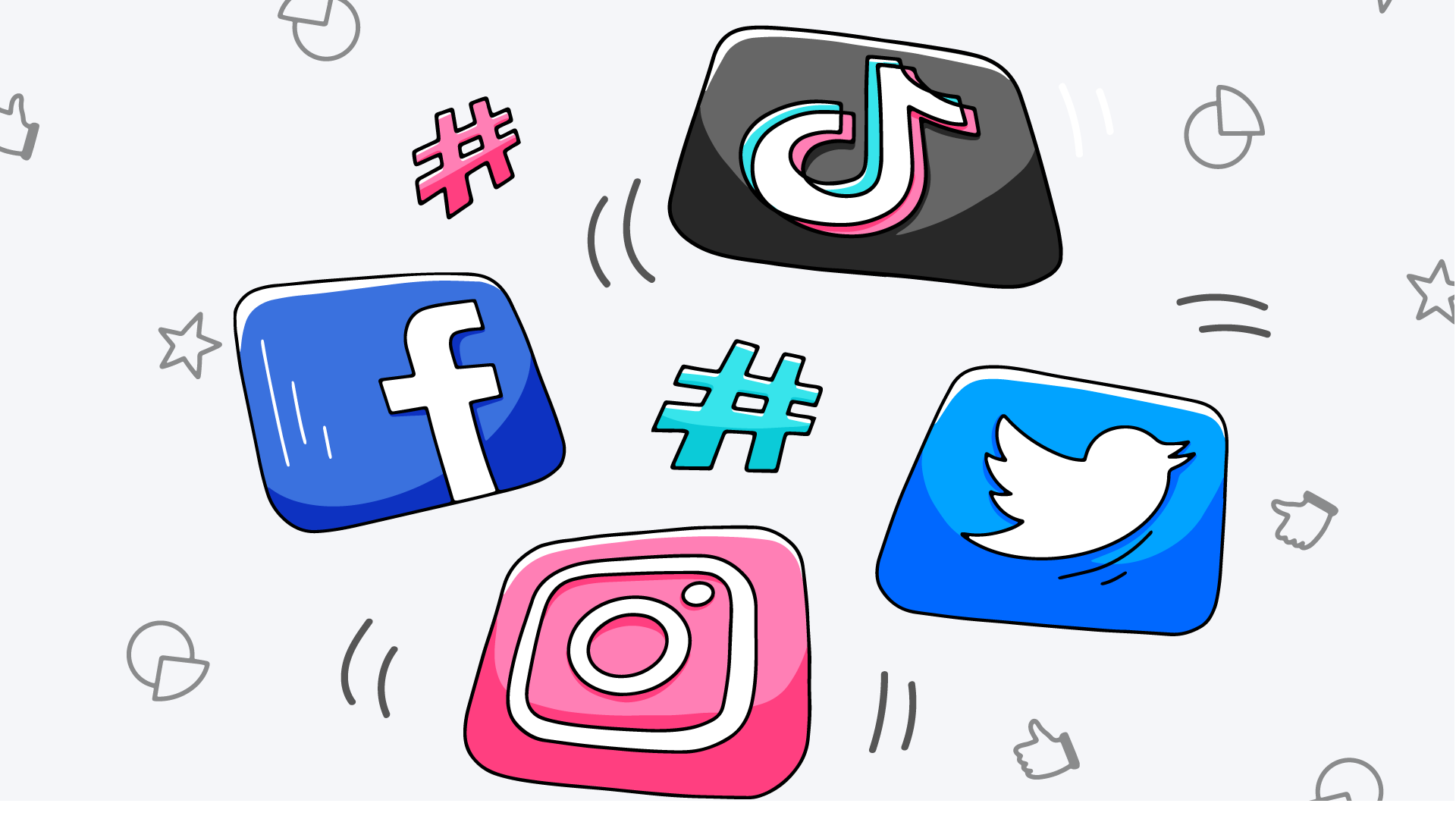 Of course, promotion goes both ways. Don't forget to include a link to your newsletter and social accounts in the show notes, too.
We recently did some research into which social media channels podcasters tend to be most active on so check out our article here.
5. Repurpose content
Each episode you make is a significant piece of content that deserves to shine in more ways than one.
After all, it takes a ton of effort to create a podcast. So, take advantage of all that work and repurpose it in other forms. This will help you get more people to listen to or consume your podcast in the format they enjoy best.
Transcribe the episode and publish it on your website as a blog post.
Or use the information to write an accompanying article.
Record the interview as a video and publish it on YouTube.
Or create a few slides to go with the audio and post that as a video instead.
Take essential points or pithy quotes from the interview and turn them into tweets or Instagram posts.
Use something you learned from the interview as the basis for your next newsletter, including the link so readers can hear the whole thing.
You can get a whole list of content repurposing tips on Content 10x.

6. Make it easy for your guests to share their episode
Promotion is the name of the game when it comes to guesting on a podcast. Your guest wants you to share the episode far and wide, and you need them to reciprocate and share your podcast, too.
So, make it easy for guests to let everyone know about their fabulous episode with these simple tips:
Create a customizable "guest promotion page" for your show and give it to each guest that comes onto your podcast.
List the key actions they can take (newsletter, blog post, social share).
Provide links to your repurposed content, and ask them to share it.
Make a template that they can customize and share on social media.
Suggest that they rate and review your podcast on Apple (and provide the link).
Ask them to comment on the episode - or respond to comments that listeners have posted on social media.
Ensure that they know that all these actions benefit them as much as you. After all, the more the word gets out the more people will look them up too.
You know how hard it is to think of the words or find the time to do something yourself. So, the easier you make it, the more likely your guest is to share your episode with their audience.
7. Distribute your show where listeners will find it
Above all,  it's vital to make it easy and convenient for people to find your podcast. That means ensuring that your show is listed on every possible platform.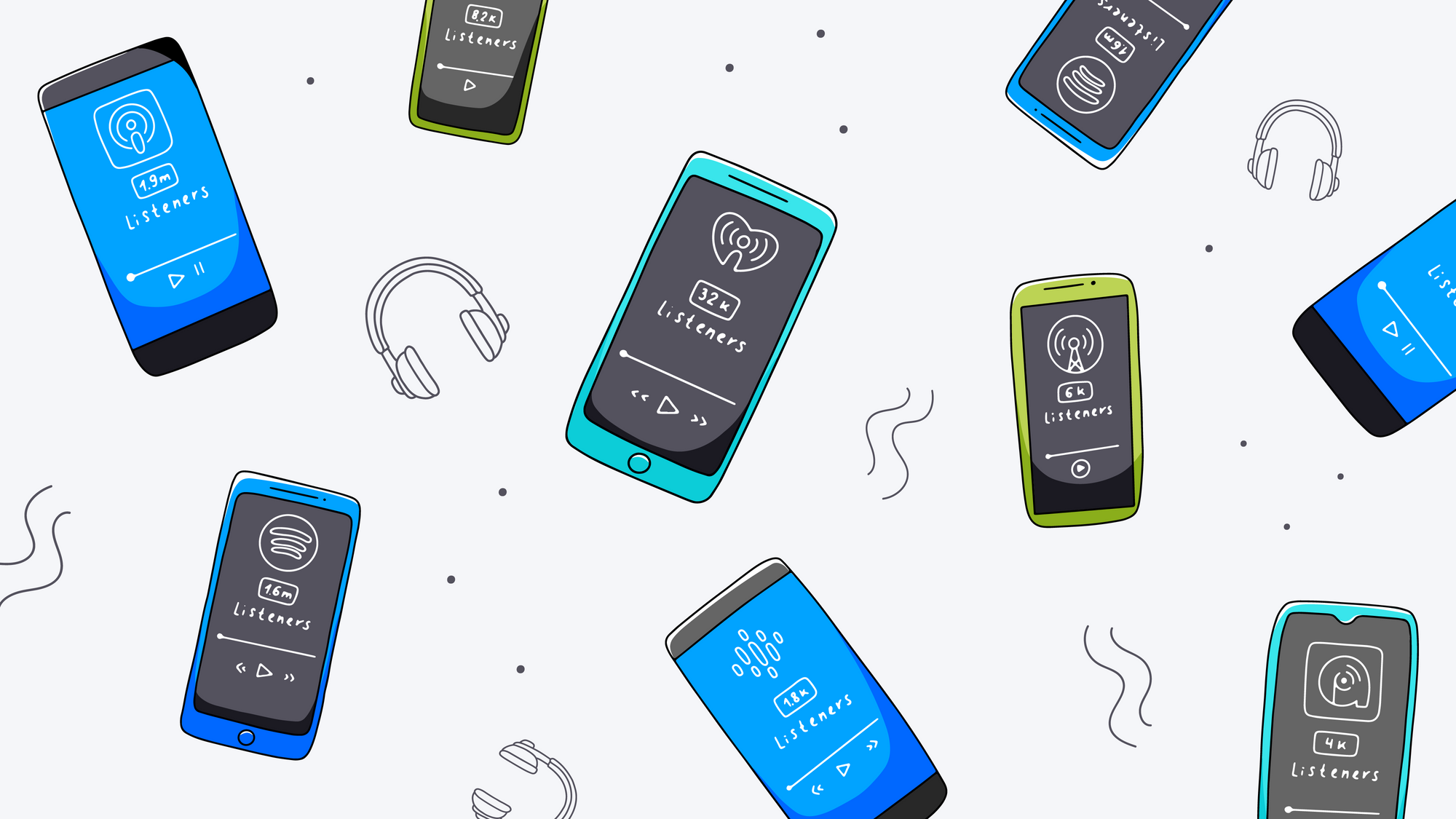 It's really not enough to only list on Spotify or Apple Podcasts. While those platforms hold a large share of the market, many listeners prefer to use other apps.
Remember that potential subscribers may hear about you through cross-promoting, repurposing or any of the methods listed above. But if they can't find your show within seconds, you've probably lost them for good.
A cautionary tale
I'm a podcast superfan - with at least two episodes of something in my ear every day.
But, I've lost count of the times that I've heard an intriguing interview, looked up the guest on Castbox only to find that their podcast isn't on that directory.
Most of those podcasts lost me right there.
They've made it impossible for me to subscribe and download on my preferred app so I rarely take the time to hunt them down.
After all, I've got plenty to listen to right there on my phone.
The moral is this:
Your show needs to be discoverable in all the directory lists so people can find it effortlessly.
Not sure how to get on all the podcast apps? Here's a handy article that'll tell you exactly how to add your podcast to the different directories.

Bonus tip: optimize for SEO
One way to make yourself discoverable and build a podcast audience is making sure you optimize all your content for search.
So, when you're writing a podcast description, think about the search terms your listeners might use. It's no use languishing in 50th place in Apple for your category. You want to be high on the list to help new people find your podcast.
It's essential to optimize all your podcast-related content for Google, Bing and other search engines, because they're beginning to feature podcasts on their pages too.
Do some keyword research around your show's topic so that you know what search terms people use.
Then, include those words, phrases and questions in your podcast description. Add them into each episode's description and show notes, too. Finally, include keywords in all your repurposed content.
It also means adding your podcast reviews to your website. Here's how you can do it in a few clicks so they show like this:
Want more tips? Have a read of our five unconventional tips for growing a podcast.
Increase your podcast listeners with Rephonic
Getting more podcast listeners takes deliberate effort and purposeful action over days, weeks, months and years.
But when you implement these seven strategies consistently, you'll give yourself every chance to succeed. Unfortunately, all too many new podcasters try these tactics once, and then give up.
Instead of throwing in the towel if you don't see a meteoric rise in subscribers, concentrate on your long-term goals and celebrate each new listener.
Remember that regularly being featured on other shows is one of the best ways to get your name out there and spread your message to your target audience.
Rephonic is the best tool to help you launch and successfully manage cross-promotion campaigns thanks to its search tool, audience data, and podcast contact information.
Why wait another minute? Learn more about how to cross-promote your podcast and try Rephonic for free today.
FAQ
How do I make my podcast famous?
The key factors that will affect the likelihood of your podcast becoming famous are content and promotion. You will need high-quality, engaging content to keep your listeners coming back, and you'll need to have an ace promotion strategy to stay relevant and attract new listeners. Read our blog post on how to make a podcast go viral for tips from podcasting expert James Cridland.