When people ask Steve Martin, "how do you make it in show business?" the world-famous comedian gives them one simple sentence.
It's not the answer they were expecting... and it's certainly not the answer they want to hear. But, it's undeniably the truth. And it works just as well when you're wondering how to become an industry expert as it does for those budding comedians.
But what does Martin's showbiz advice have to do with you? You're an entrepreneur, not an actor.
You've studied - and have the letters after your name to prove it. You know your industry from the bottom up. You've written a book... started a business...invented the next revolutionary problem-solver in your niche.
Unfortunately, only a handful of people know about it.
So, how do you get recognized as a thought leader? An industry expert? Are there strategic steps you can take to focus the spotlight on the contributions you make within your niche?
There are indeed!

Table of Contents
What makes someone an industry expert?
Recognized industry experts aren't just good at what they do; they're influencers in their field.
Being an acknowledged expert is more than just having industry knowledge. It's also about your expertise and contributions being visible. Industry experts have credibility and add value to their community.
According to Lee Frederiksen, Managing Partner of Hinge Marketing, thought leadership marketing is about gradually increasing your visibility and influence to accomplish your firm's (or your own) marketing goals.
These might include building brand strength and generating new business. You could gather new high-quality leads or grow your ability to win prestigious contracts. Perhaps you even want to build your reputation to influence local, national or global decisions?
Thought leadership marketing is accomplished by creating insightful analysis and content and making that thought leadership visible to your target markets.
Lee Frederiksen

How to position yourself as an industry thought leader
Be visible and innovative in your niche
Thought leaders know their area of expertise inside out, but they're also willing to look outside the box to bring a fresh perspective to old ways of doing things.
Of course, it's not enough to know your stuff; other people need to see that you know it too. So, how can you become visible as a genuine expert in your niche?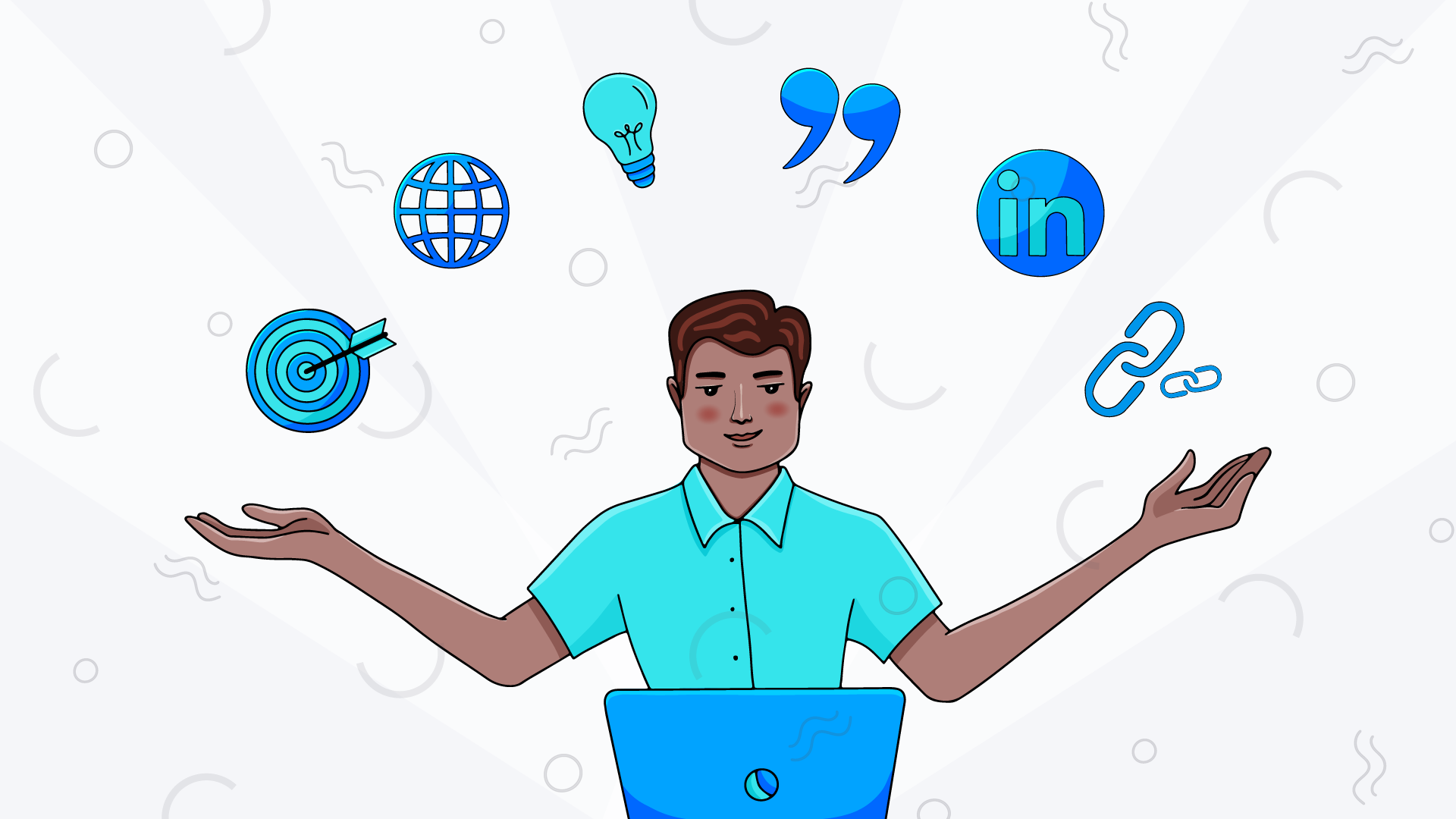 Research your target audience - what challenges and frustrations in your specific niche can you solve through your knowledge and leadership?
If you're building a personal brand, have an excellent website. Make it attractive, practical and easy to navigate.
Go the extra mile with insightful content.
Build trust within your network by quoting and linking to their helpful content.
Include links to all your guest podcast interviews, speaking engagements, Twitter, LinkedIn etc.
Consider offering your customers a newsletter with genuinely helpful tips, insightful articles, and links to other experts.
Stay up-to-date with industry news and views
Subscribe to industry newsletters and magazines. Add your thoughts to the conversation by writing to other industry experts when you've enjoyed reading their articles. Or quote them on social media and add your insightful opinion to the discussion.
Keep learning and growing
Don't rest on your laurels and qualifications. Ask questions and keep up with new opportunities and trends in your industry. Stay ahead of the field by reading the latest research and taking courses. And, of course, don't forget to listen to podcasts by other leaders.
Connect with industry leaders on LinkedIn
Introduce yourself on LinkedIn and offer tons of value before you ask to connect or get some advice from them. Few people are willing to start a conversation if they suspect you want to pick their brains without offering anything in return.
"The relationships that I started building were never going to start with an ask, or me asking them to work with me or sign with me. I was just trying to provide value wherever I could."
Reed Duchscher Founder and CEO of Night Media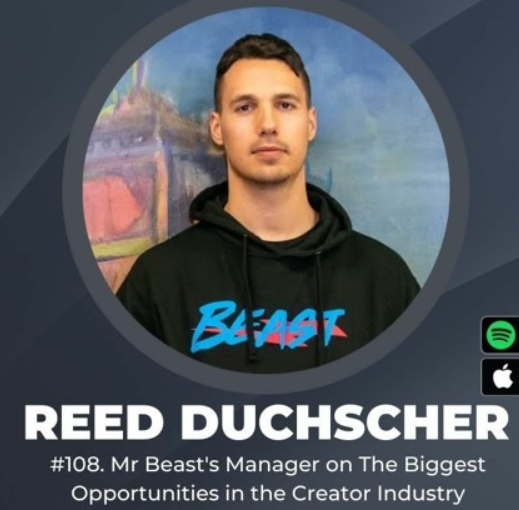 Give others a helping hand
Mentoring others is an excellent way to contribute to the industry and establish your reputation simultaneously. Why not:
Take students or juniors at your firm under your wing?
Join an industry mentor-mentee group.
Offer insightful opinions on tweets and other social media.
Offer to help when you see something that needs to be done.
Offer your expertise, services or resources to a non-profit within your niche.
Join industry associations and attend industry events
Get to know people in the wider industry community by joining some of its organizations.
Don't stand in the corner at the tradeshows, conferences and other events. Strike up conversations and speak to as many people as possible. Again, be genuinely helpful whenever possible. You never know where new industry connections will take you (or them.)
Get featured on relevant podcasts
Reach an audience of people interested in what you have to say by being a podcast guest.
Education is one of the primary reasons why people listen to podcasts. That's why so many podcasts regularly interview guests - to bring relevant knowledge and varied viewpoints to their audience.
You can create more connections and enhance your reputation when you offer value in a podcast interview.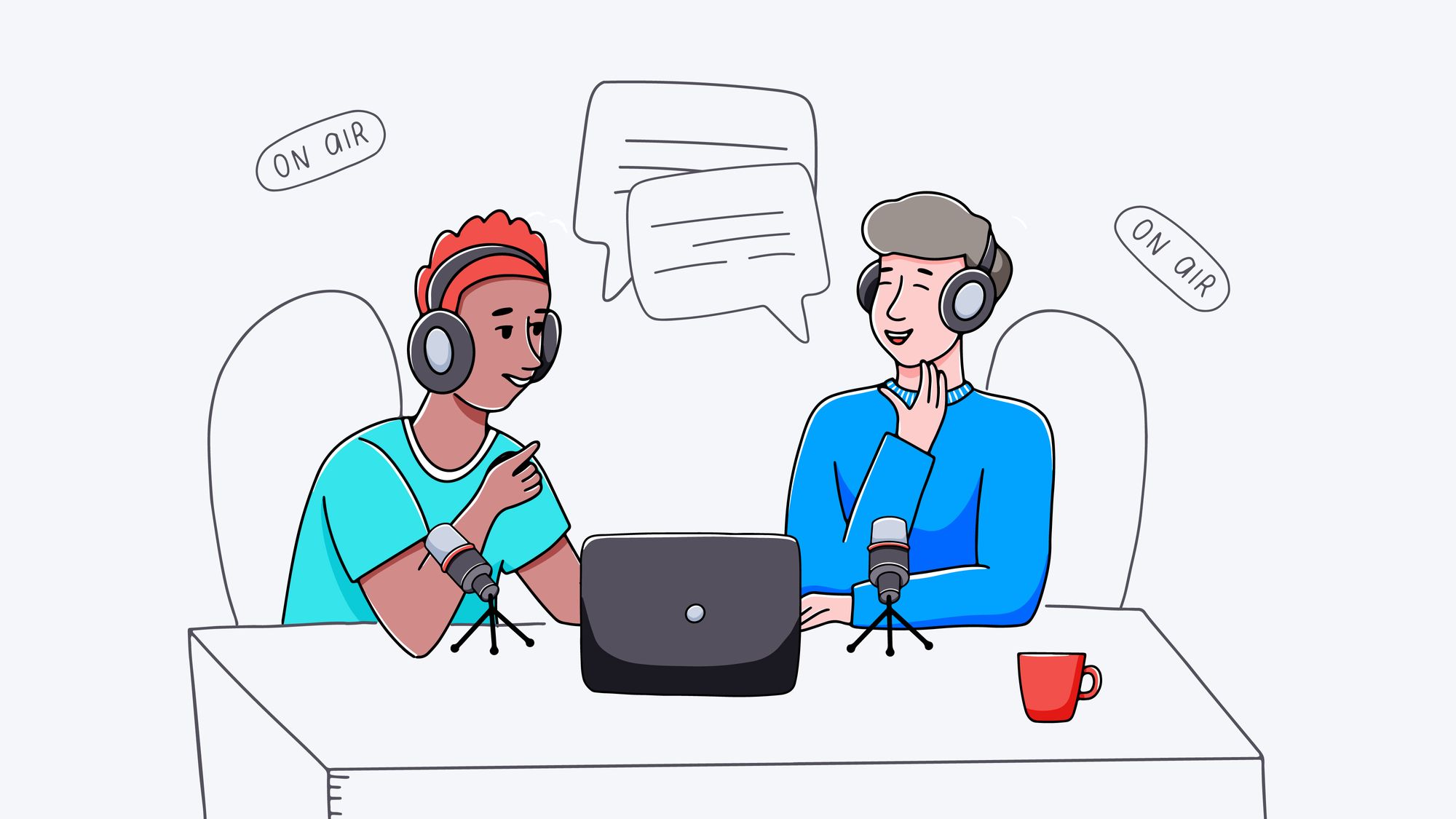 However, if your focus is on thought leadership marketing, get laser-focused on the types of podcasts you pitch as a guest. Categories, audience data, and engagement all matter! There's no point in appearing on a teenage baseball podcast when your clients are all middle-aged tennis fans.
Tip
Use
Rephonic
to search find, qualify and pitch suitable shows. Rephonic is a database of over 2.5m podcasts created to help you get featured on top shows in your industry.
Get started with a free trial.
Recommended reading: How to Get Interviewed on Podcasts (and be invited back)
Host a podcast
It might be a daunting idea, but another way you can be recognized as an expert in your industry is by hosting your own podcast.
Now creating a podcast isn't for the fainthearted. It's exhilarating, exhausting (and possibly terrifying) in equal measure. But it's also an excellent way to make connections with your peers and the broader audience in your industry.
Discussing expertise, issues and opinions with another expert in your niche does wonders for networking and can offer real value to your listeners. And while the audience loves to learn each guest's point of view, it's your voice they connect to and learn to trust as they tune in every week.
Recommended reading: How to Find a Winning Podcast Niche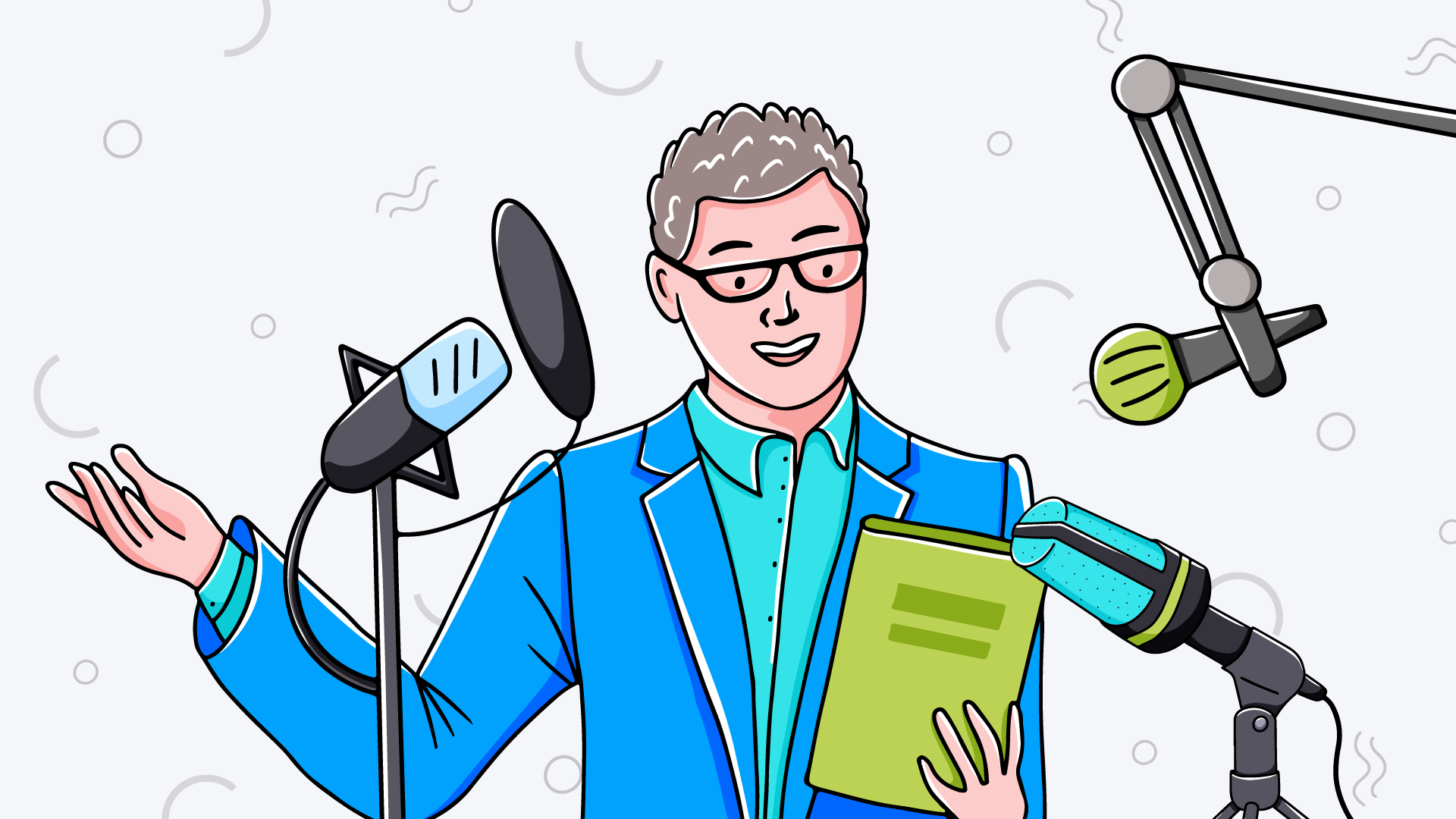 Showcase your expertise online
Writing is a time-honored way to establish authority in a niche. In earlier times, experts were limited to books and other printed media, but today you need to get online to reach your audience with your own content, too.
You can:
Start a blog.
Write new articles for Medium or LinkedIn.
Cultivate your social media profiles and post relevant quotes, links to articles and guest appearances.
Increase your thought leadership by commenting on another industry expert's blog post or social media.
Write articles for industry blogs and publications
When you've published in prestigious industry publications, your readers naturally begin to see you as a trusted industry expert. The more articles you write about your research or industry problems and solutions, the more connections you'll make.
If you're not a natural writer, consider hiring a freelance ghostwriter. Give them your ideas to turn into articles that help you position yourself as an expert.
Get speaking engagements
Public speaking can really get your expertise noticed. Try to:
Discuss trends in the industry.
Tell your story - and show how your experiences led to your current expertise.
Highlight the lessons in your story - what can other people avoid or attract?
Be entertaining, engaging and relatable when you speak.
You can find speaking opportunities anywhere from local and national conferences, to online summits and TED talks. Most people will advise you to start small when you put your name out there as a speaker. But if you listen to Andrew and Pete, the founders of Atomic reveal how they used the opposite approach and pitched the big names first.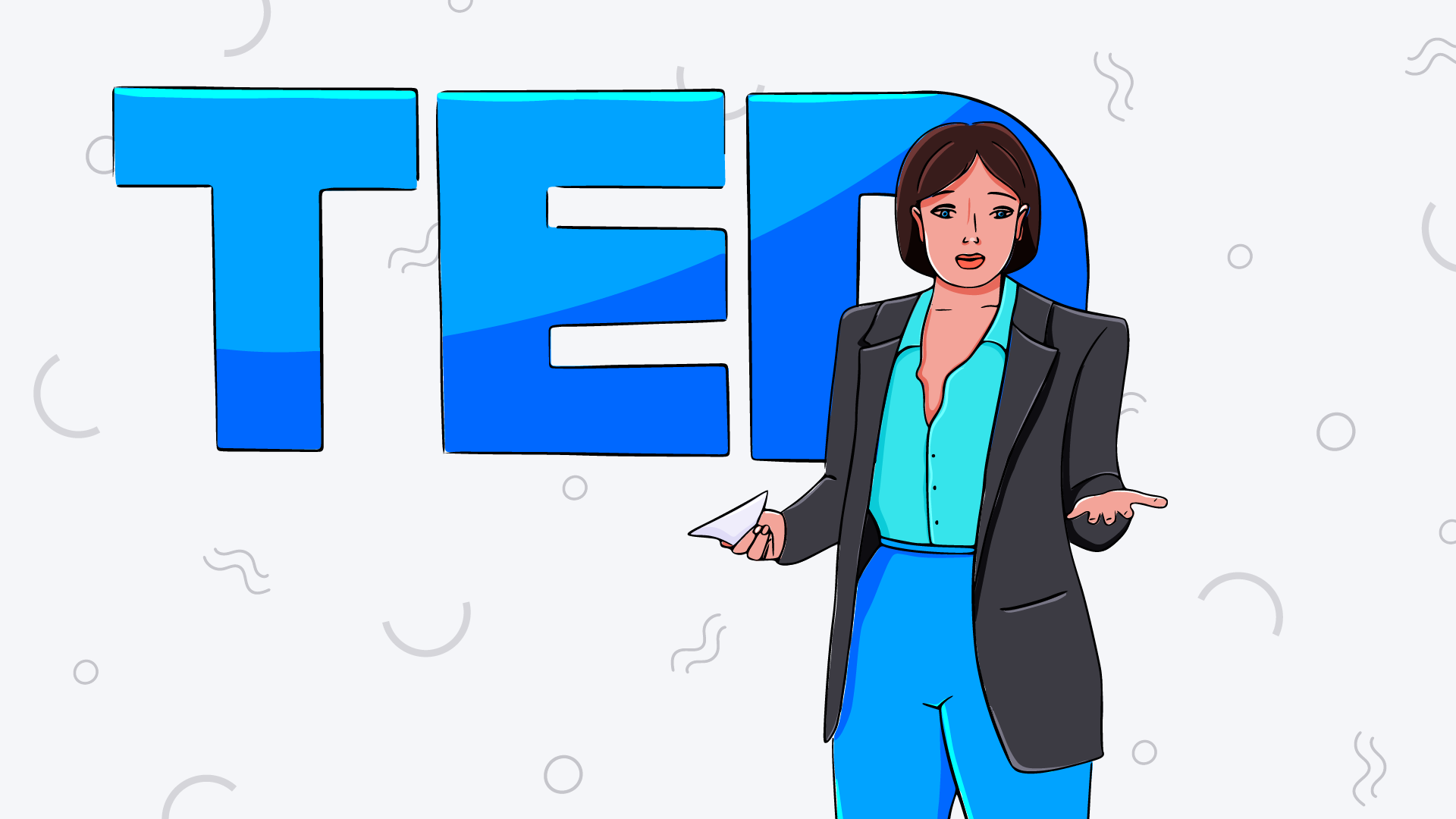 Whichever way you choose, speaking opportunities can focus potential clients on your personal brand and increase your authority in your niche.
Join advisory groups and panels
Another way to raise your profile and establish yourself in the industry is to join an advisory group or panel. Some people find these easier because you're part of a group, so the focus isn't entirely on you.
Panelists often answer questions from the audience, which may feel easier than coming up with a whole speech.
Advisory groups provide independent advice to business groups, councils, institutions and governments to give them a wider understanding on which to base their decisions.
Conclusion
Becoming an industry expert doesn't happen overnight.
The foundation is your education, experience and expertise. The growth comes when you put yourself out there.
You'll know it's starting to work when people connect with you and ask you to contribute to events.
Steve Martin knows all about that. Would-be leaders in the comedy industry talk to him all the time. So, what does one of the world's expert comedians advise people who want to be noticed?
Be so good they can't ignore you.
A lifetime of wisdom, tied up in seven words.