Not long ago, traditional media were the kings of public relations and marketing. If your clients weren't being quoted in newspapers, smiling into the TV camera or talking to the breakfast host on morning radio, you were in trouble.
How the media landscape has changed; traditional gatekeepers have all but disappeared as creators flood the world with content channels.
Let's check the stats
Blogs have turned print media on its head — today, you can read about anything or everything on more than 600 million blogs. (Growth Badger did the math and calculated that bloggers publish over eight million blog posts daily.) That's staggering stuff!  
Viewers are flooding to YouTube, Vimeo, Tiktok and more, with over 51 million channels on YouTube alone.
In contrast, podcasts are the (comparatively) new kid on the block. They're growing fast, and savvy marketers have already spotted the golden opportunities that podcasts bring for PR.
Eighty million Americans now listen to podcasts every week — and you'll find similar stats in countries like Australia, New Zealand and the UK.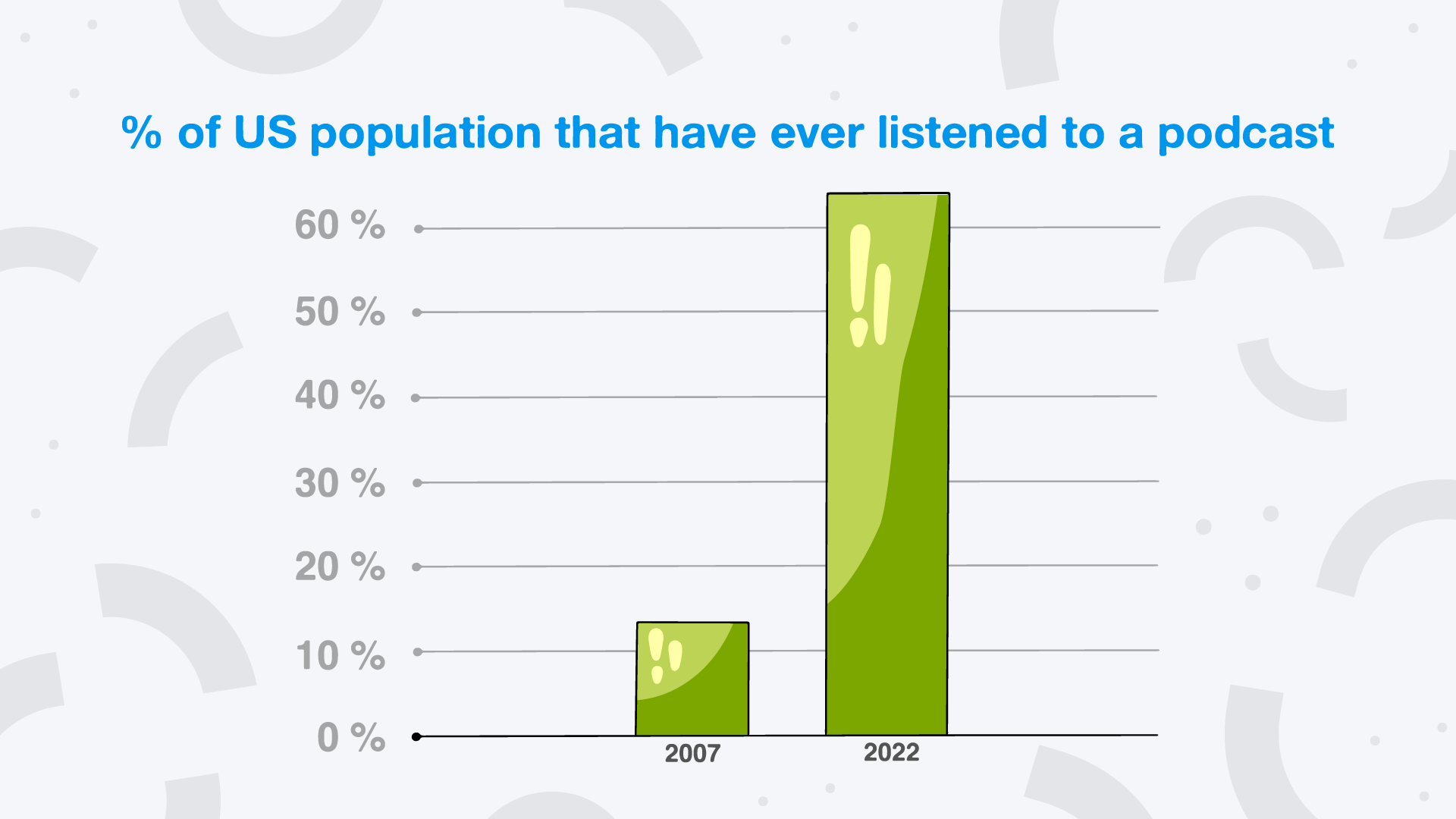 We could go on and on, but why bore you with endless statistics? You get the picture!
Podcasting is mushrooming. And your clients have ever-increasing opportunities to reach their audience through this unique channel.
Why podcasts?
You've listened to podcasts — you know the drill. Guest and host chat, and when the episode's published, the listeners feel right there too.
Podcasts are long-form content. A good interview provides insights and entertainment; often, there's laughter, occasionally tears. Where else will your client get to tell their story and woo their ideal customers for up to an hour at a time?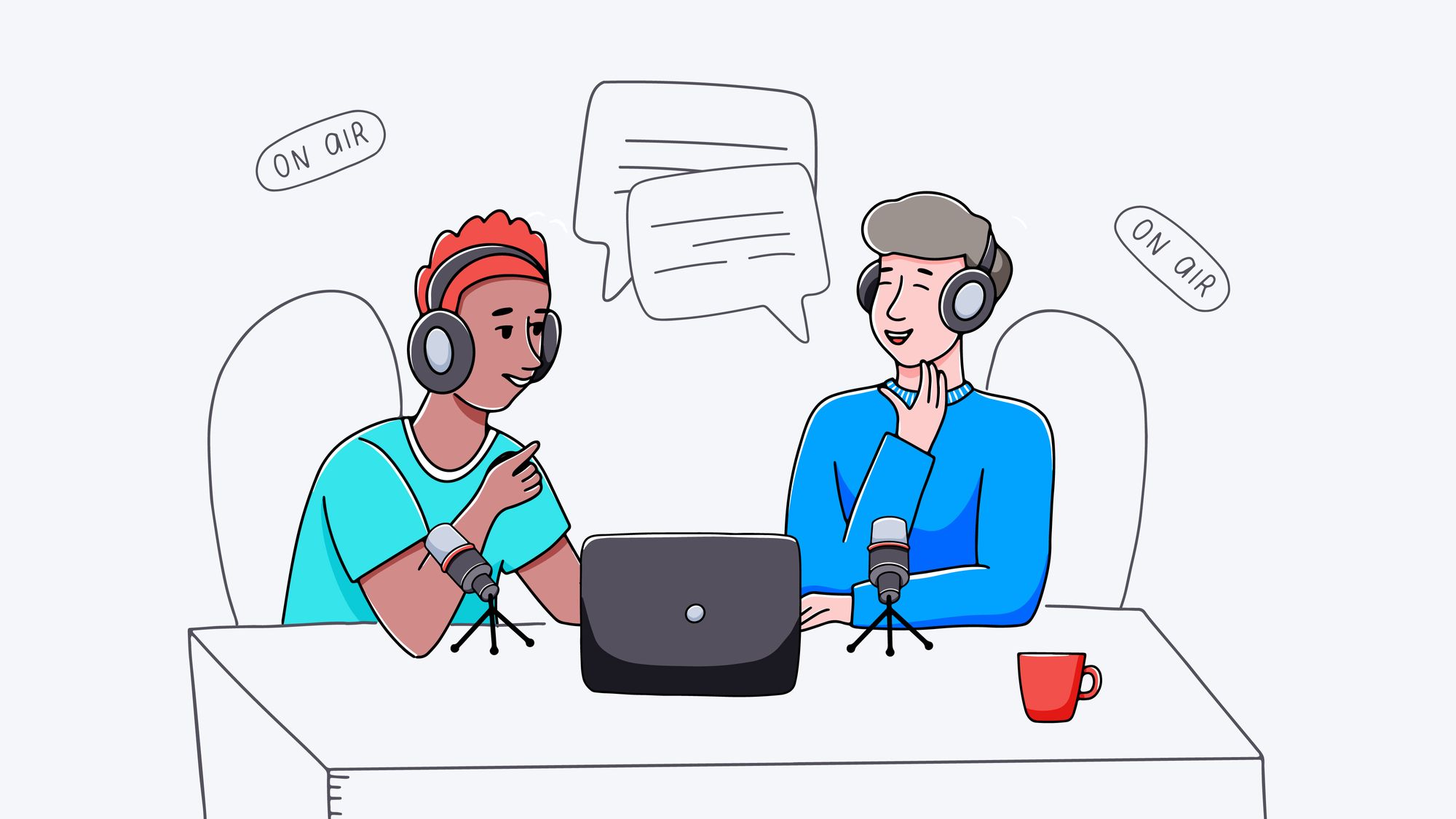 Podcast listeners tend to stick around to the end of each episode because they're fascinated and because it's so easy to multitask. You can listen in the car, on the train, in the gym, kitchen and even in the bath. Over time, people come to trust their favorite podcast hosts and (by extension) their guests.
How can any other media compete with that?
How your clients benefit from being podcast guests
There are two popular ways to get featured on podcasts, either as a guest or sponsor. However, if PR is the purpose, then guest interviews win hands down.
Why? Because of the timeframe. Your client has 30 to 90 minutes to build rapport with an influential podcast host and their audience. Not only will more people learn about their brand, but clients can also form invaluable networking connections within the podcasting world and in their own industry or niche. There's a full list of valuable possibilities here.
Interviews don't stop at one podcast, either. Many agencies see the value in sending their clients on podcast tours, especially when a new product or service launch is looming.
Drew Gerber, CEO of Wasabi Publicity, added podcasts to his company's list of services and here's why.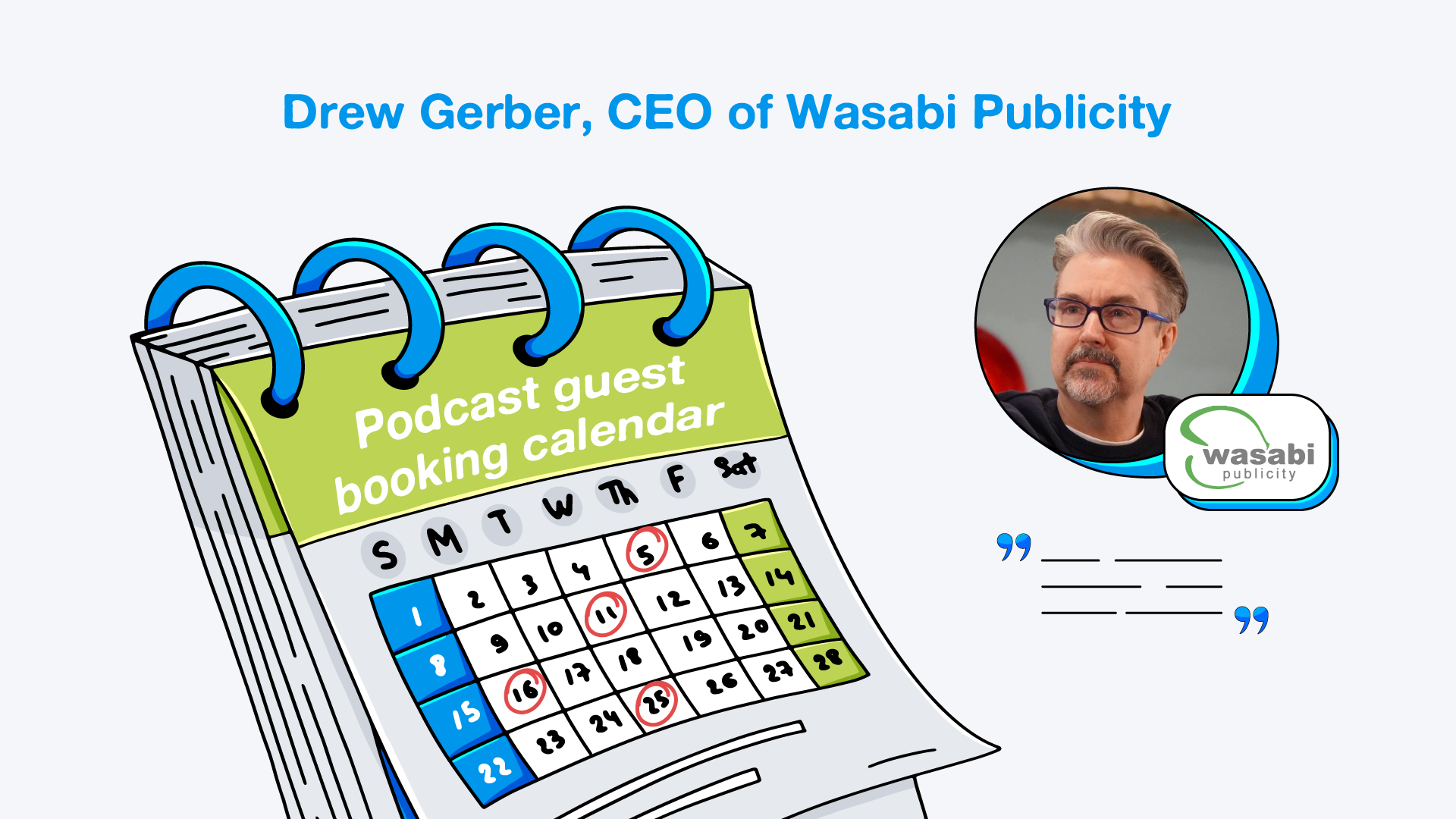 "Even ten years ago, the writing on the wall was clear. The media landscape was changing rapidly, and more and more people were turning to online venues to find and consume relevant content easily. To support our clients' commitments to making a difference, we needed to start putting them where their people were.

Our biggest reservation was sorting out for our clients which podcasts were worth their investment of time. Like with self-publishing, starting a podcast is super easy; anyone can do it, which means there's a lot of podcasts to sift through to find the gems. Our clients are busy, so we must ensure that every hour spent on a podcast interview counts.

Booking podcasts for our clients has become essential to a successful PR campaign. One of our biggest challenges is sorting out which podcast opportunities are more like traditional media, where they invite guests because of their platform, or if they are operating more like traditional advertising, where they want to be paid to do an interview. We educate our clients on the difference, so they can choose what serves them the best.

Truthfully, while podcasts are a great way to create awareness for their platforms, our clients love podcasts because most are long-format interviews, aka deep-dive conversations. A listener may not buy a product or service, but the real opportunity lies in making an impact by authentically reaching a new audience. In turn, this impacts our business and mission to support people committed to making a difference."
Find your clients' ideal podcasts with Rephonic
Your client's goal is to increase listeners' awareness of their brand story and expertise.
But it's your job to ensure they reach the right audience. That's where Rephonic saves you time and money by helping you find podcasts that attract each client's target audience.
Rephonic has helped many agencies find, qualify and pitch podcasts on behalf of clients. Get started for free or follow us on Linkedin or Twitter for helpful guides and unique insights into the podcasting industry.