Rephonic is a database of 2.5m+ podcasts and in our last industry article, we investigated what chart-topping podcasts have in common.
Looking at the Apple Podcasts rankings for a few dozen of the top countries by podcast popularity, we started to noticed Society & Culture appearing most often in the Top Shows charts.
So we decided to look closer and break this down to find out what the most common podcast category is by country at a given point in time. The results are pretty interesting!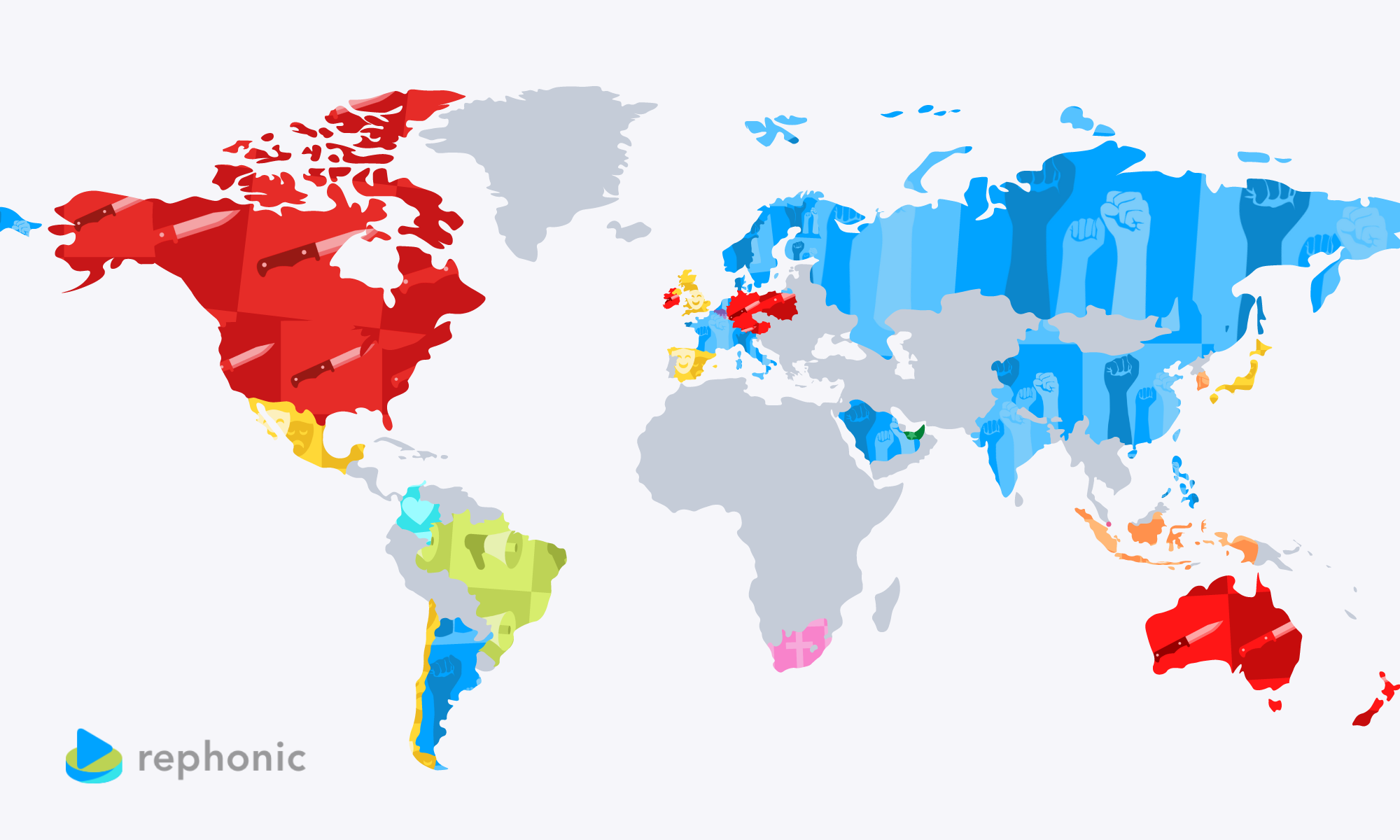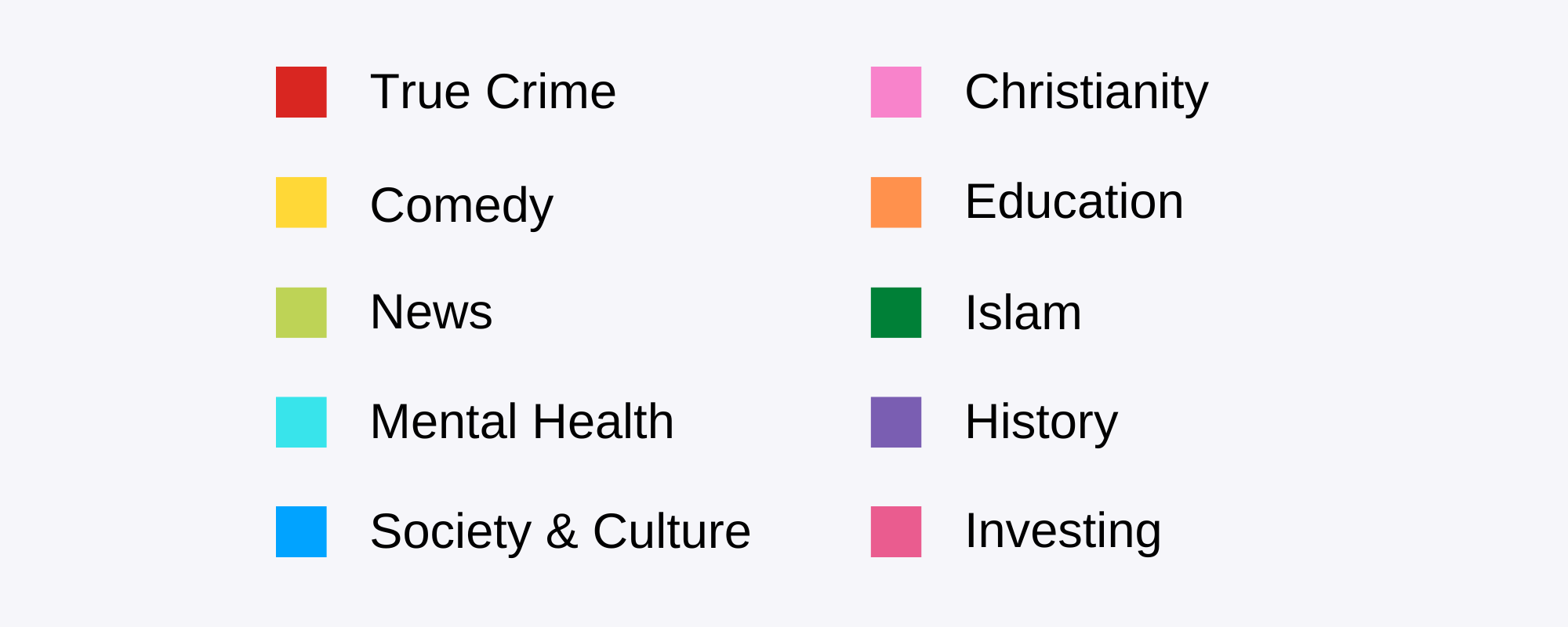 Society & Culture is the most common category in the Top Shows chart for 16 countries, followed by True Crime in 8 countries, then Comedy in 5 countries.
True Crime takes the crown for two out of the three North American countries that Apple Podcasts has charts for: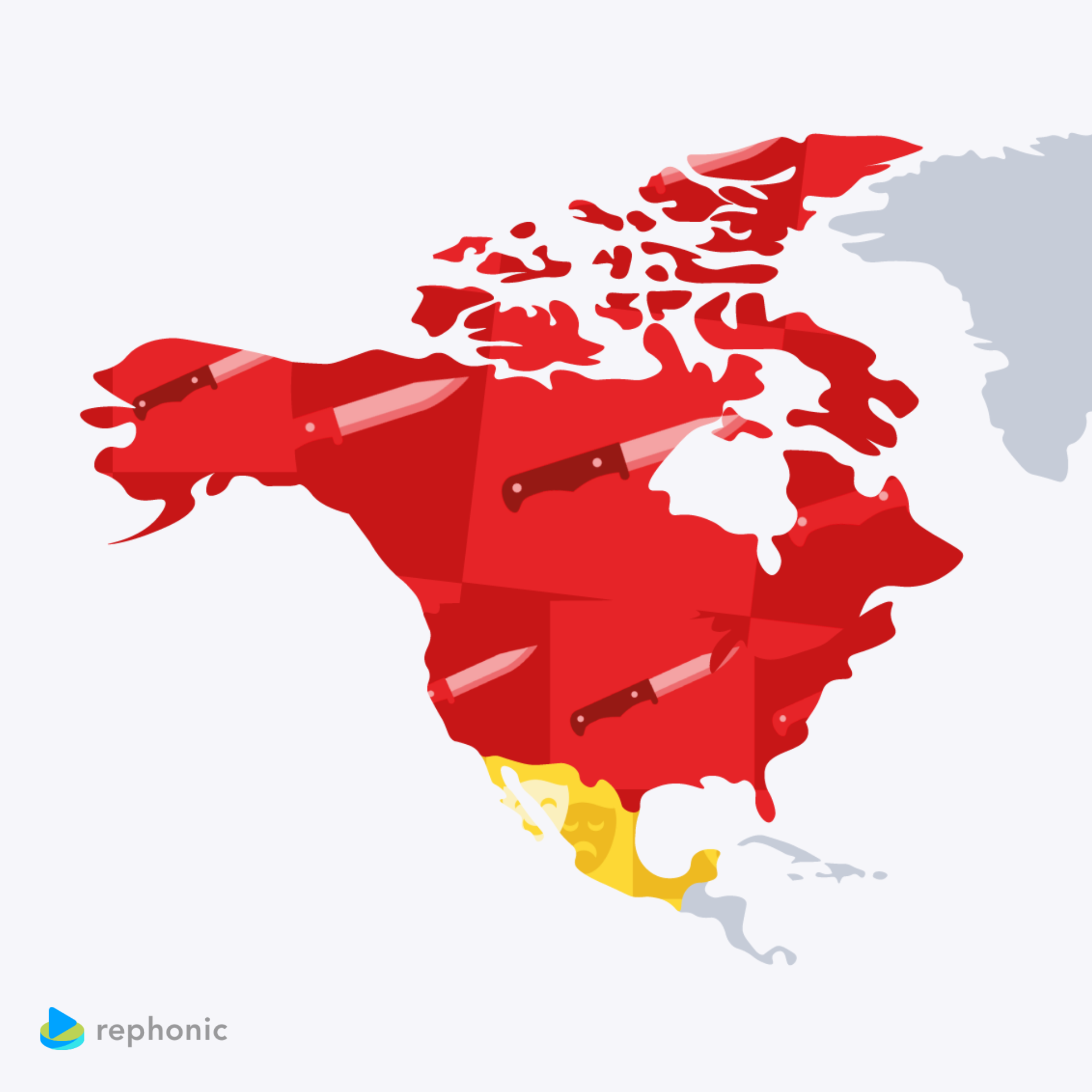 In Europe, Society & Culture comes out on top for the majority of countries. History makes a surprise appearance as the most common category in the Belgian charts.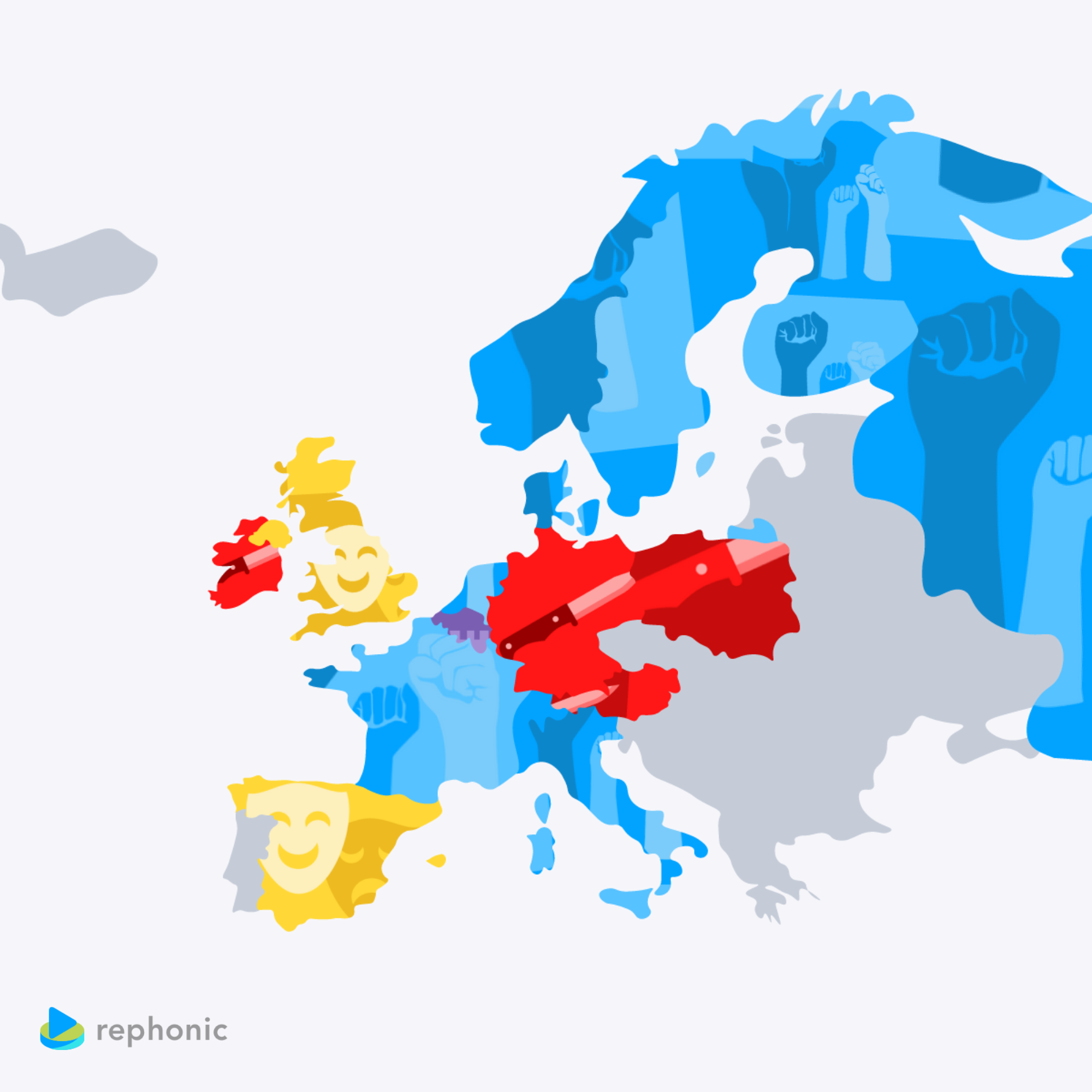 Final thoughts
Looking at the most common category in the Top Shows charts is just one of the ways to measure the popularity of podcast genres amongst different audiences.
Whilst we don't want to draw too many conclusions from this snapshot, it provides an intriguing overview of the current podcasting landscape, especially for countries where there is a lack of listener data available.
Try Rephonic for Free
Rephonic provides estimated listener numbers, chart rankings, social follower count, contact info and more for over two million shows.
Whether you're looking to get featured on podcasts or do research for your own show, we're here to make the task less daunting.
Get started today with a 7-day free trial
Footnotes
Here is the full list of the most common category in the Apple Podcasts Top Shows chart by country. This is a snapshot in time from January 2023.