You sent a bunch of pitches and finally you got your first invitation to feature as a guest on the perfect podcast. So what should you do to prepare for your appearance?
You'll want to make sure that you capture the attention of the audience, make a good impression and get your message across effectively.
Before the show
Make sure you're up-to-date on the topic
Being an expert in your field doesn't necessarily mean that you should stop learning. Make sure to read up on the latest developments on your topic of field of expertise before going onto the show and look for a few new interesting stats to share with the listeners.
Prepare a few answers
What types of questions is the host likely to ask you? You could ask them for the questions ahead of time, or listen to a few previous episodes to understand their typical style.
Practice your answers and make sure to deliver your message clearly (but don't rote learn them, you want to sound natural). People love to listen to anecdotes, so try to think of any you can tell.
Get to know the host's work
Check out the podcast's official website and social media feeds to understand the kinds of topics usually covered. Listen to at least two previous episodes of the show.
By researching the show properly, you'll know what has been covered already, so you make sure that information doesn't get repeated.
Suggest a few talking points
If you want to share your expertise on a subject, it's a good idea to set the agenda, and to not leave it all to the host. You could send the host a few friendly suggestions or an outline prior to your appearance.
But keep in mind that some hosts prefer a more spontaneous chat (this will become clear if you listen to a few previous episodes).
Prepare your audio (and video) setup
If you take away one piece of advice from this guide, it's to make sure that you have the best possible audio setup ready for your guest appearance or interview. Try to find a spot without any background noise and try get hold of a decent microphone.
Some podcasters publish video too, so the same advice applies. Pick a spot with a neutral and professional-looking background
It's always a good idea to do a test run with a friend.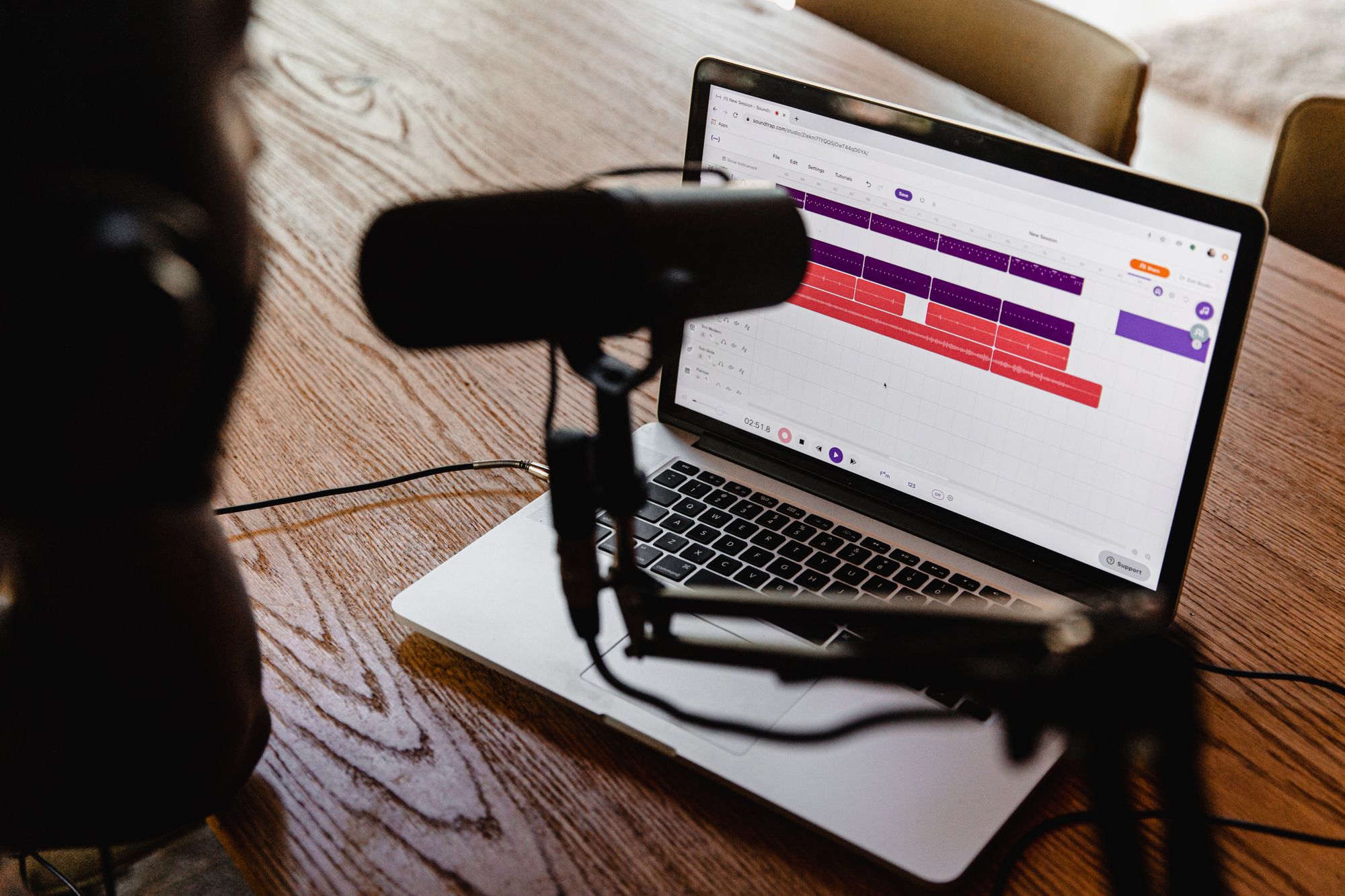 During the show
Keep your answers tight
As a guest, you may be tempted to explain every last detail about your area of expertise, but it's best to keep your answers concise. Let the host have some air.
Call the host by their name
When you're answering the host's questions, don't be afraid to use his or her first name! It will create a bond and keep things warm and light-hearted.
Refer back to previous episodes
It's nice to reference previous episodes of the podcast during your interview. This shows the audience and the host that you care about the show, and that you made some effort to do your homework. It will probably be highly appreciated and makes it more likely for the host to ask you back on to their show in the future.
Give a clear call to action
Be sure to close your interview with a clear call to action. Tell the audience to do something specific, like visit your website or pre-order your book, but it should be relevant to the listeners and tied to the conversation in some way.
You may consider offering a discount or special offer. That way you can track conversions so that you have some idea whether the guest appearance was a success.
After the show
Engage with the audience
Once the episode has been recorded and published, be sure to monitor the podcast's social media accounts and interact with any podcast listeners who are commenting on your appearance there.
Share your episode widely
Obviously don't forget to share your episode on your own social media accounts, website and email list. Make sure to tag or mention the host.
You might want to post on social media before the episode airs to build up anticipation for it. Encourage your followers to tune in!
Say thanks
Take the time to personally thank the host for having you on their show. They'll appreciate it.
Conclusion
Rephonic is a great way to find the right shows in any topic or niche and quickly find the best email address to contact them with.